by Eileen McMorrow
Earlier in November, I focused on the winners of the higher-profile furniture categories in the Best of NeoCon 2021. A few unique products are featured followed by a focus on the flooring categories that are a dominant feature of any commercial project and that garner many entries. Each year, manufacturers across the commercial design industry compete in the Best of NeoCon, presented by NeoCon, for recognition of their latest product introductions. Since it started 30 years ago, I have directed The Best of NeoCon, organizing more 50 jurors. This year, 274 products entered in 52 categories.
Allsteel had its moment winning a trifecta of awards, Gold, Innovation, and Sustainability in the new category, Outdoor Furniture: Tables, for Constellation. The elements of a traditional table are pulled apart allowing for an array of different surfaces, materials and objects to infill its connection points. It can start with a base model of three 18-inch diameter 100% recycled HDPE tops and add as many additional tops as you need. Store personal belongings on integrated hooks that keep your bag and coat up off the ground while you touch down. At standing height, Constellation is a place to perch with a coffee, check your inbox, enjoy the breeze or tell stories beneath the stars.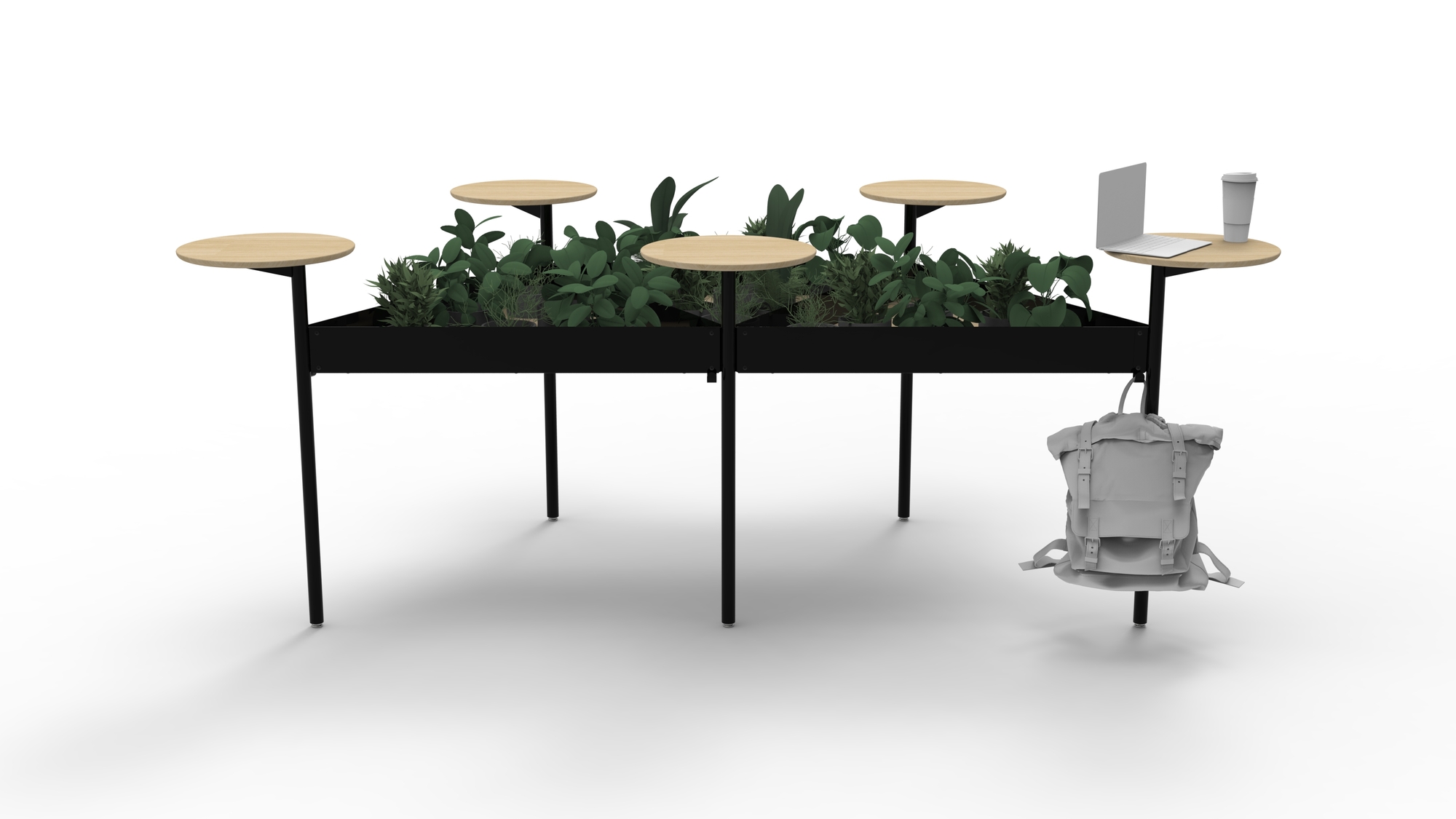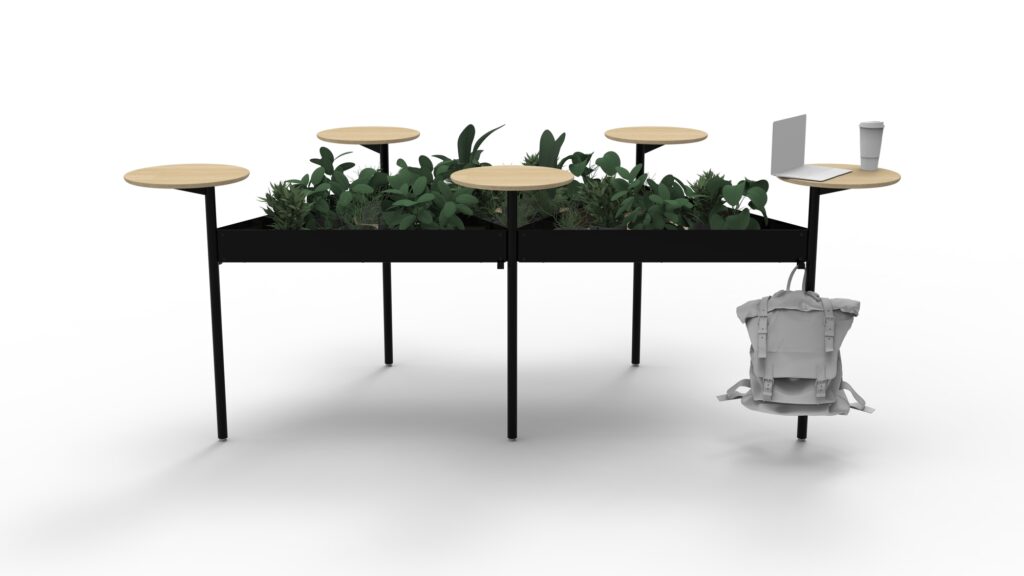 A fun new product that turns heads the moment its familiar nostalgic sound is audible, Vestaboard, is a smart messaging system that can be controlled from anywhere. Vestaboard, the gold winner in Signage & Wayfinding, re-imagines the split-flap display for the modern day adding beautiful color flaps and employing technology that makes Vestaboard versatile and easy to use with its 132 patented "Bits," each capable of displaying 64 die-cut matte-printed characters including letters, symbols, punctuation, numbers and all the colors of the rainbow.
Flooring is always a top reason to attend NeoCon. The Mohawk Group won the Gold for Broadloom with Urban Shores, based on a river influence on cities. As part of The Waterways Project, the collection fosters a symbiotic relationship with rivers and interior spaces by encouraging respect for and protection of our water ecosystems. Mohawk Group's Pattern Perfect tufting technology brings these biophilic patterns to life through precision color placement with exceptional definition and clarity.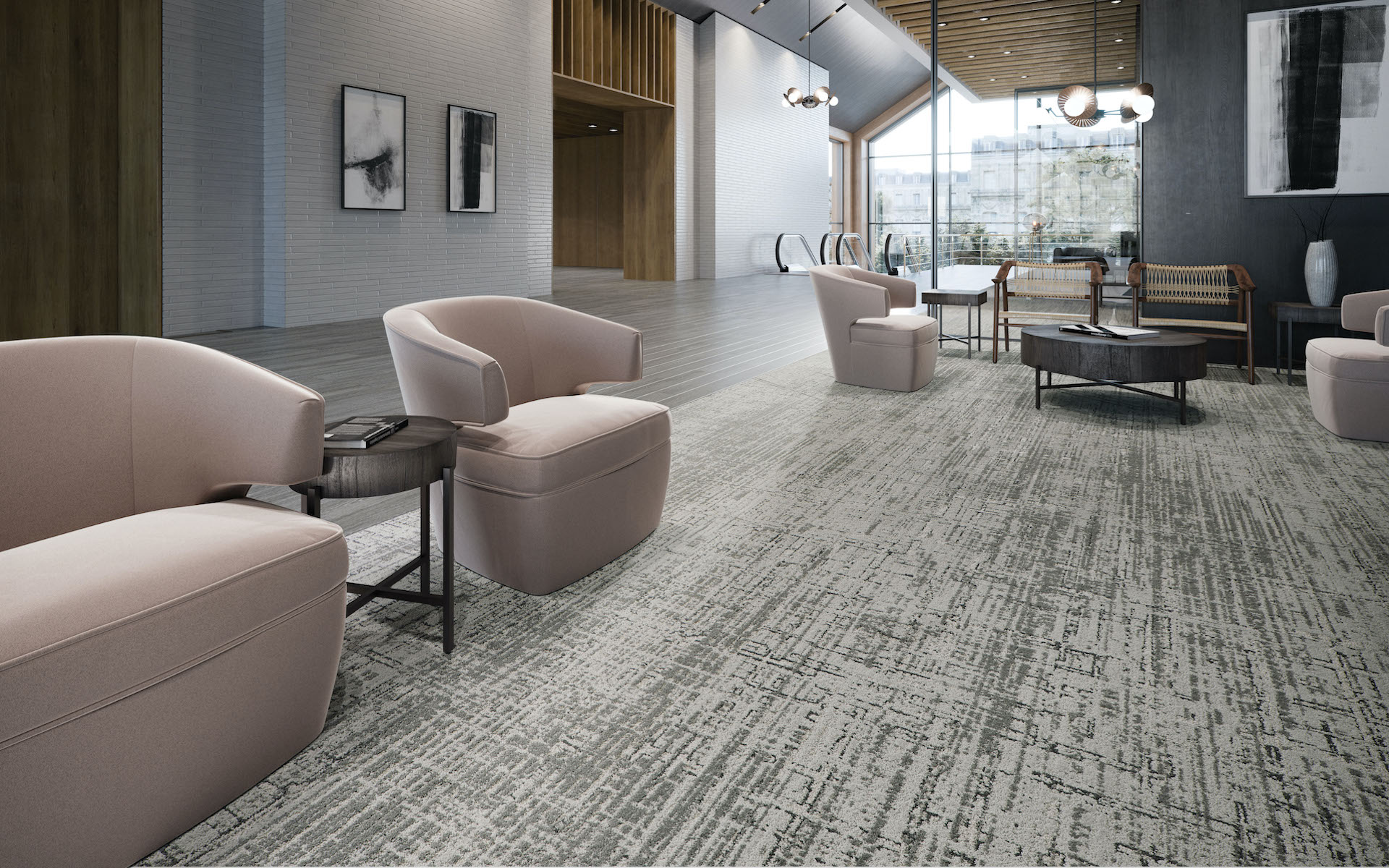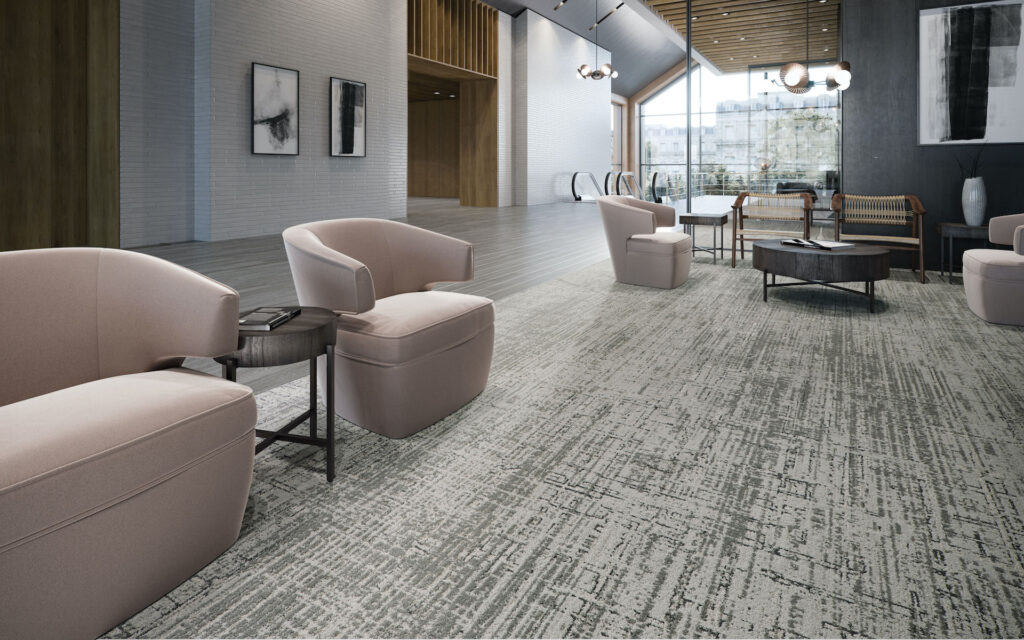 Rheo Morph, also one of the main collections released as part of Mohawk's The Waterways Project, took Gold for Area Rugs, a category introduced in 2019 to respond to many break out areas that were designed to look more residential.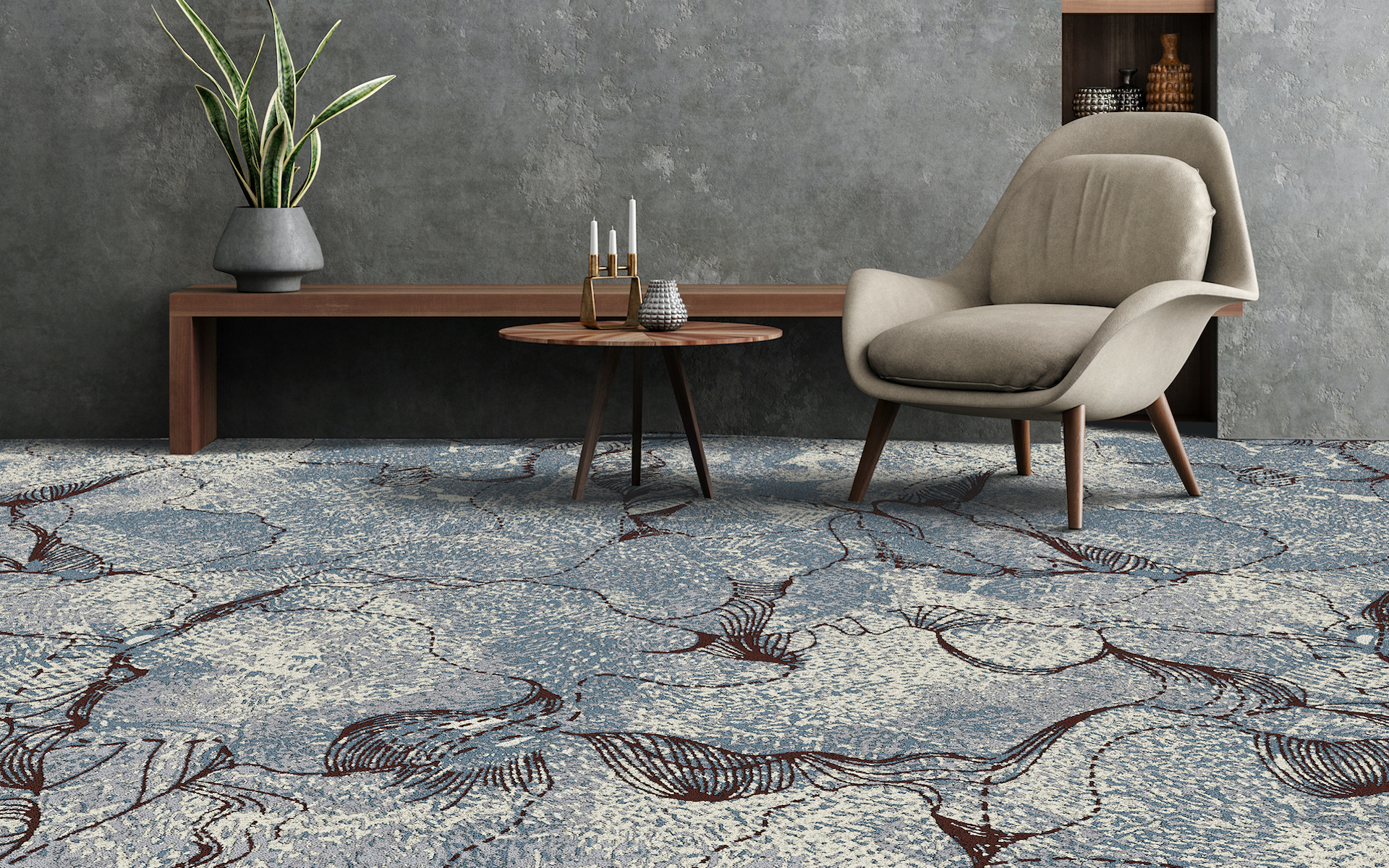 Data Tide from The Mohawk Group won a sustainability award. Data Tide is the convergence of freshwater and saltwater, that creates a unique ecosystem where salt marshes, mangroves, and sea grasses sequester Blue Carbon, support biodiversity, and protect coastal areas from erosion. Data Tide's patterning is the graphic interpretation of the positive ecological influence of this Blue Carbon capture, translated visually through data sets.
The Inspired Connection from Patcraft got the silver award for Broadloom. Featuring bold visuals with textural luxe and warm colorways, the collection inspires creative design to enhance connectivity and enliven the spaces that surround us. The soft, familiar textures are accented by organic shifts in color that are gently woven throughout the scaled pattern and are used to evoke a sense of comfort and wellbeing.
Patcraft also earned silver for its modular carpet, Spatial Palette, the first collection to launch on the innovative new platform, ReWorx™ , which is a 100% PET product that can be recycled in its entirety. Boasting hard surface performance against stains and spills and providing enhanced roller mobility, the collection also offers soft surface acoustical benefits, comfort underfoot, and textural design. With an embossed grid visual, the heathered cross-hatch design contributes to a feeling of warmth and tactility throughout commercial interiors. Available in 16 colors ranging from warms to cool neutrals, Spatial Palette also includes jewel tones for accents and bright pops of color for wayfinding, branding and dynamic design.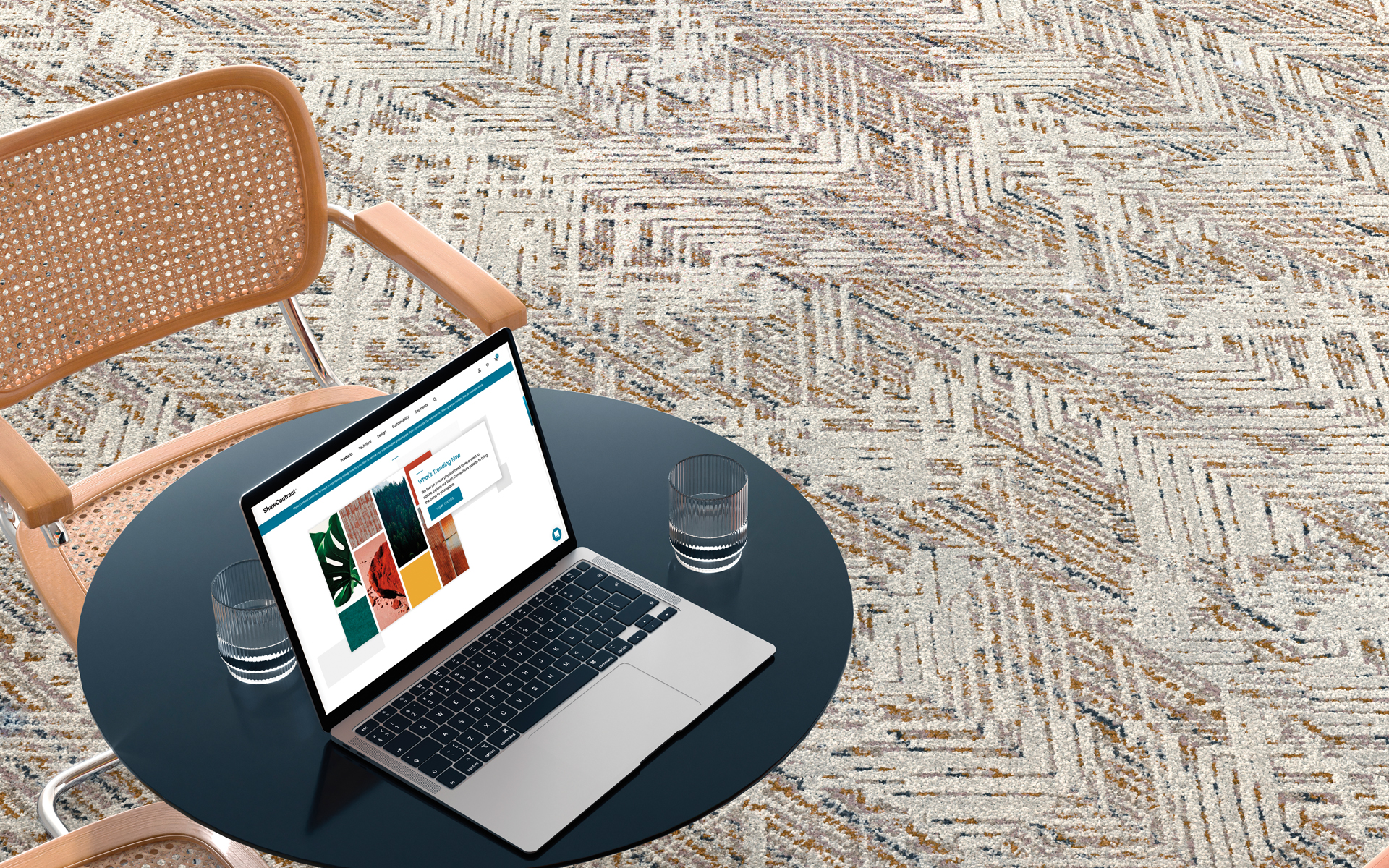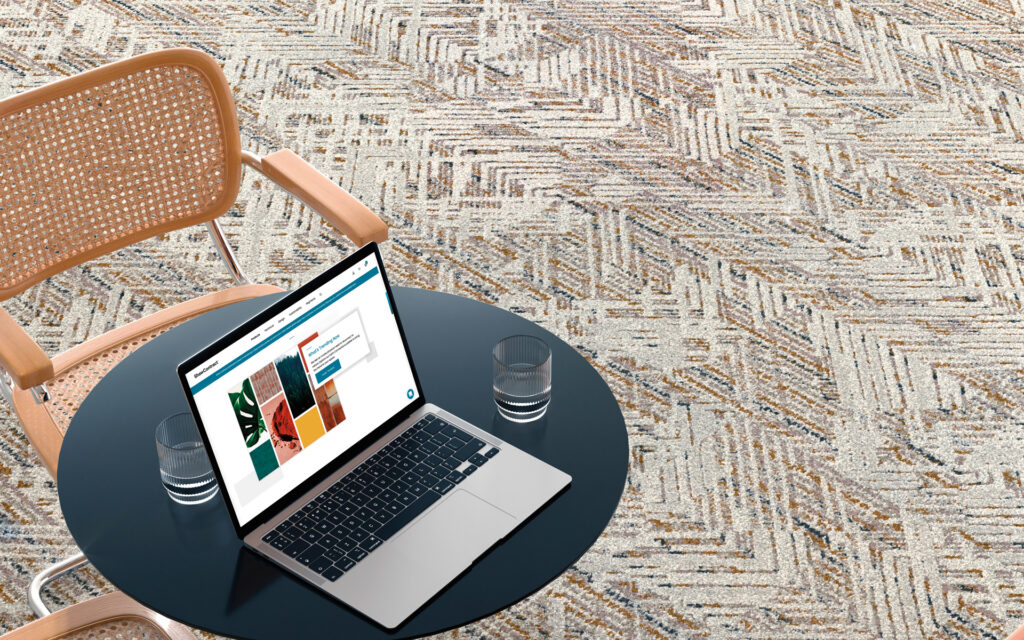 Two products from Shaw received three awards. While it received the gold for modular carpet, it could also be for its name, Collective Collection from Shaw Contract. The Collective Collection celebrates coming together and connecting with one another, supporting each other and reflecting on what we have learned and what we have missed. It's about our collective commonalities. Each style in Collective is individually unique but works together with the others as a whole family of patterns + textures in different sizes, constructions and price points, offering options and flexibility to meet the demands of various spaces.
Shaw's Bottle Floor is a PET composite flooring that blends the performance of hard surface flooring with the acoustic sound absorption and slip resistances of carpet. This new platform is constructed with 40% post-consumer recycled bottles – taking your waste bottles and recycling them into a beautifully designed, highly durable flooring, that earned an Innovation and a Sustainability Award in the Specialty Flooring category.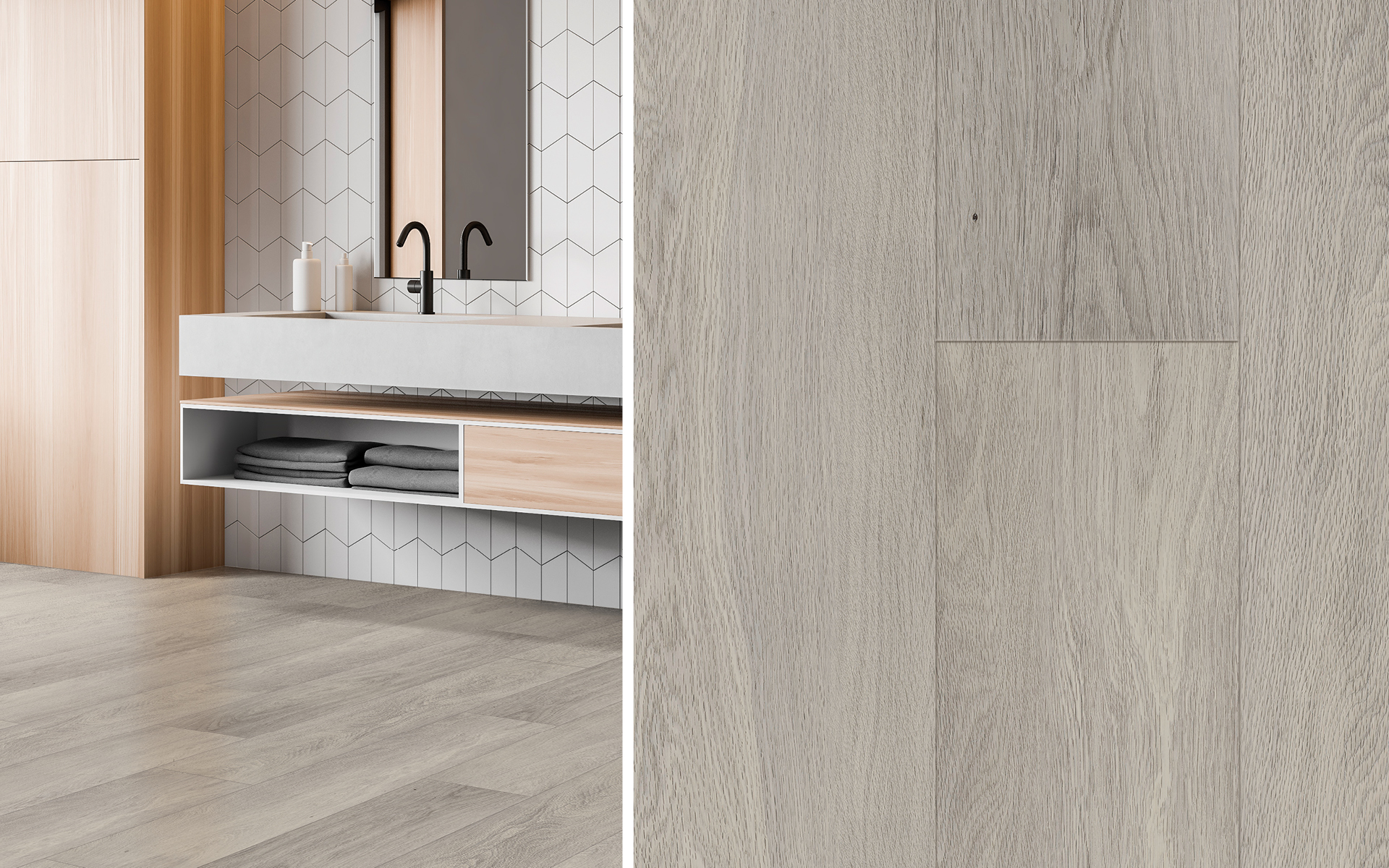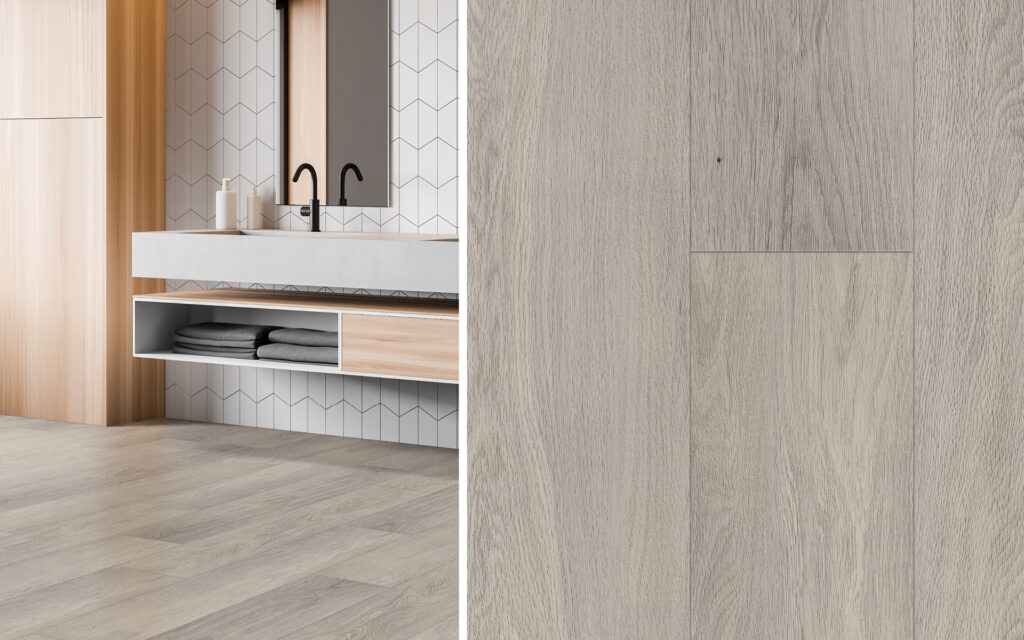 Rest & Refuge™ Rigid Core Flooring is Armstrong Flooring's gold-award winner in the Hard-Surface Flooring Vinyl/LVT category, with an ultra-dense core providing impressive dent resistance, a top-down 100% waterproof structure, and an attached pad for single product acoustic performance that enables quick installation with no acclimation in most spaces. Made with patented Diamond 10® Technology, Rest & Refuge is a low-maintenance solution ideal for commercial settings. Cleaning and disinfection protocols are the best way to mitigate the spread of infection.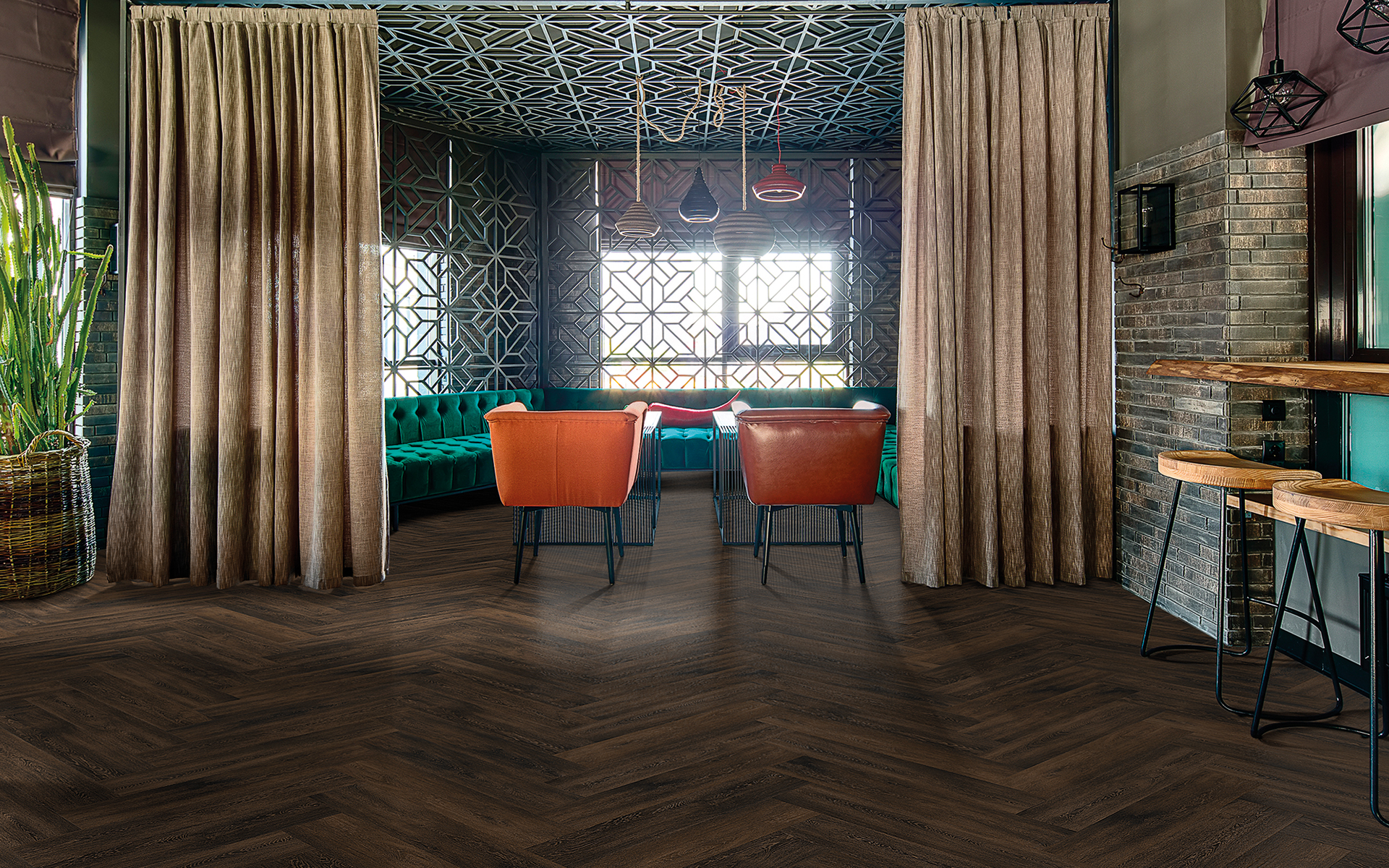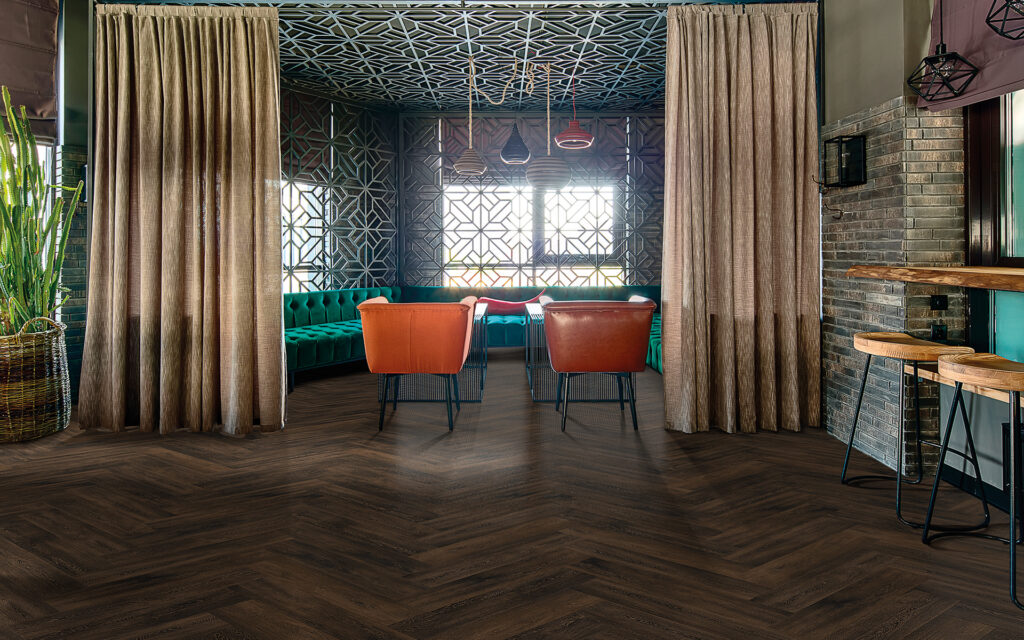 Aspecta Contours from Aspecta took the silver award in Hard-Surface Flooring built on the foundation of the brand's ISOCORE Technology®. The new multilayer WPC features four distinct designs, each sharing a common palette of 8 colors, that will enable architects and designers to apply traditional parquet motifs in an oversized scale suitable for both commercial and residential settings.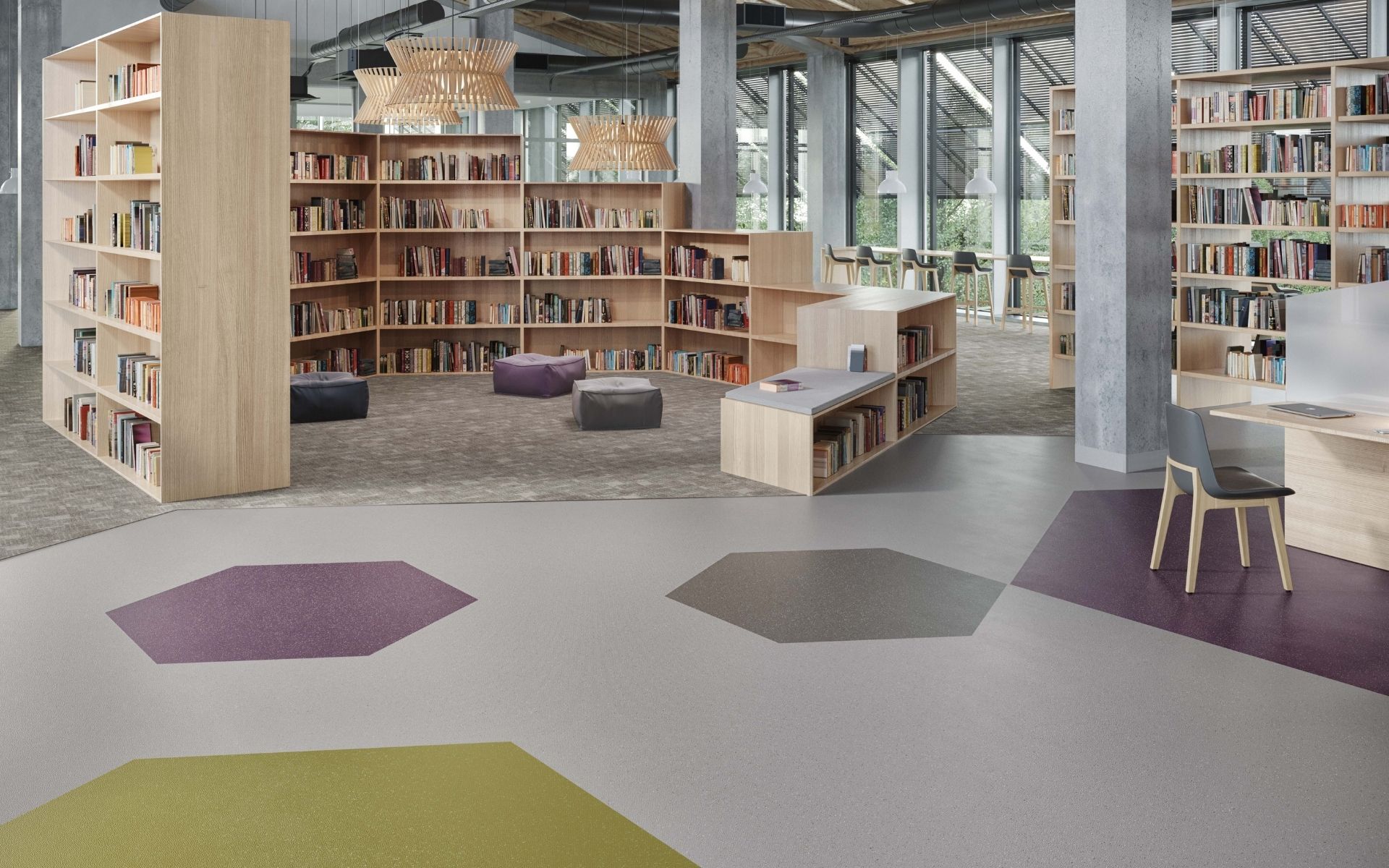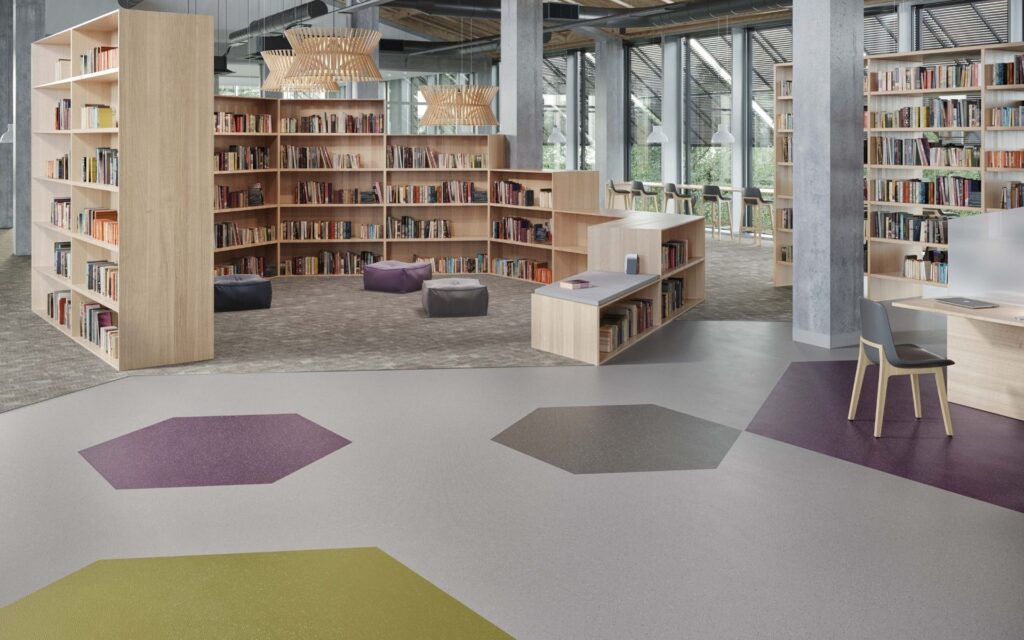 Color Splash Speckled Rubber Tile from Tarkett wins gold in the Natural Materials, Hard-Surface Flooring category, elevating the appearance of durable, non-PVC rubber tile and stair treads with a natural stone visual. The broad color palette included 50 nature-inspired hues that can be mixed and matched in creative layouts. When specific colors are required, Tarkett is able to customize each detail of the Color Splash visual, including the field and speckle colors. Because of Tarkett's ColorMatch technology, it's able to match any running-line or custom color and recreate it precisely every time, without dye lots. This simplifies care and maintenance and helps customers manage material costs if a small area of flooring needs to be replaced.
Click on the link to see all of the winning Best of NeoCon 2021 products.