Some gatherings have staying power and will beckon people to return no matter how many times they have been there before. NeoCon at theMART in Chicago is one of those, for some, spanning decades. Along with the camaraderie of seeing colleagues and peers is the guarantee that solutions will be found for the built environment. For many, the journey to NeoCon was the first venture in more than 19 months for those vaccinated against Covid-19. Manufacturers at NeoCon, held the first week in October, for the first time since June 2019, did not disappoint.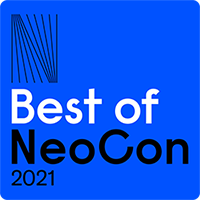 Each year, manufacturers across the commercial design industry compete in the Best of NeoCon, presented by NeoCon, for recognition of their latest product introductions. Since it started 30 years ago, the Best of NeoCon competition has been directed by Eileen McMorrow, editor-in-chief of The McMorrow Reports, who organizes more 50 jurors to review 58 categories. In 2021, 274 products entered.
Best of NeoCon winners are always notable products and a few among the 97 gold and silver awards, are cited here. More will be included in our November 22nd newsletter.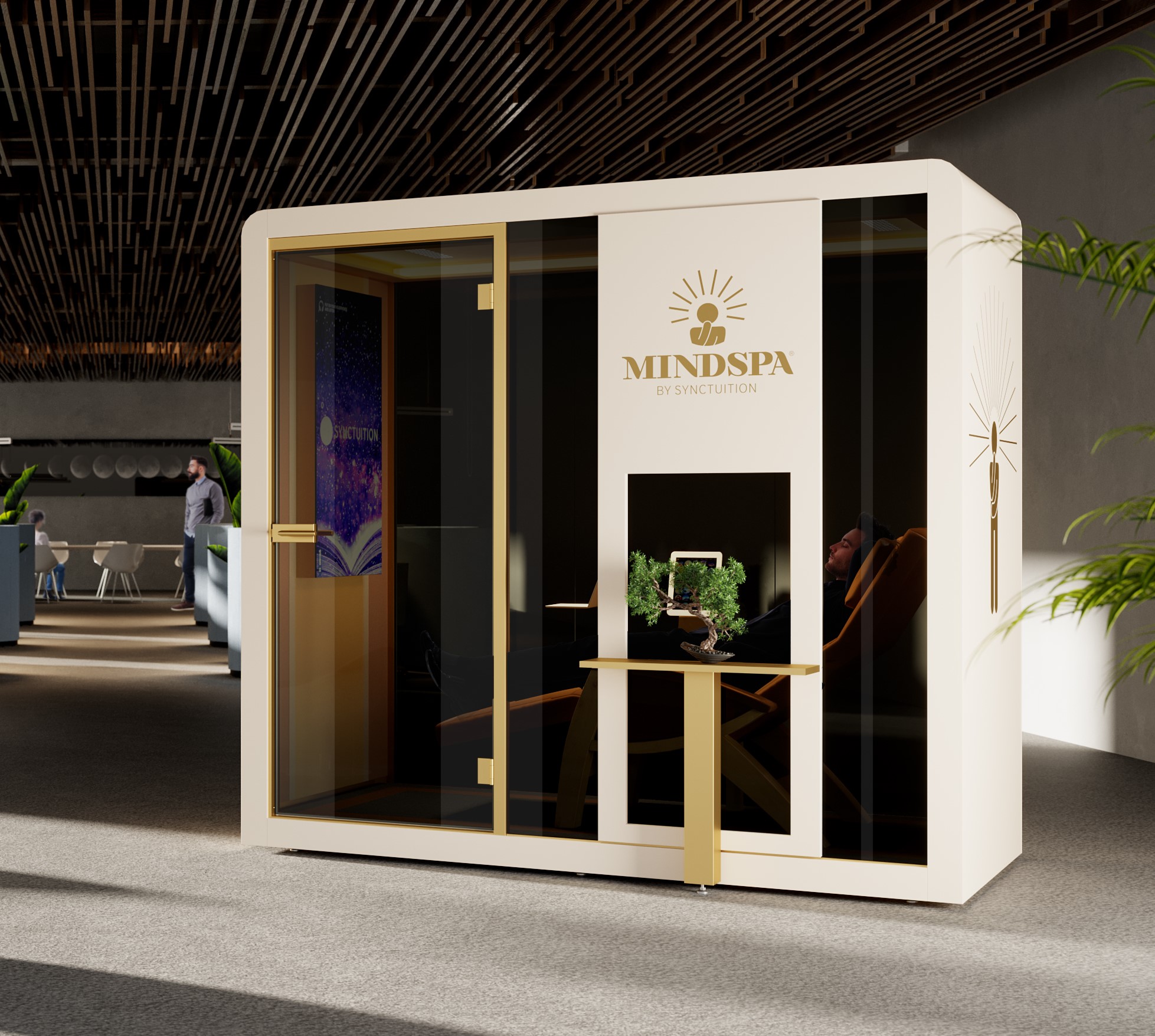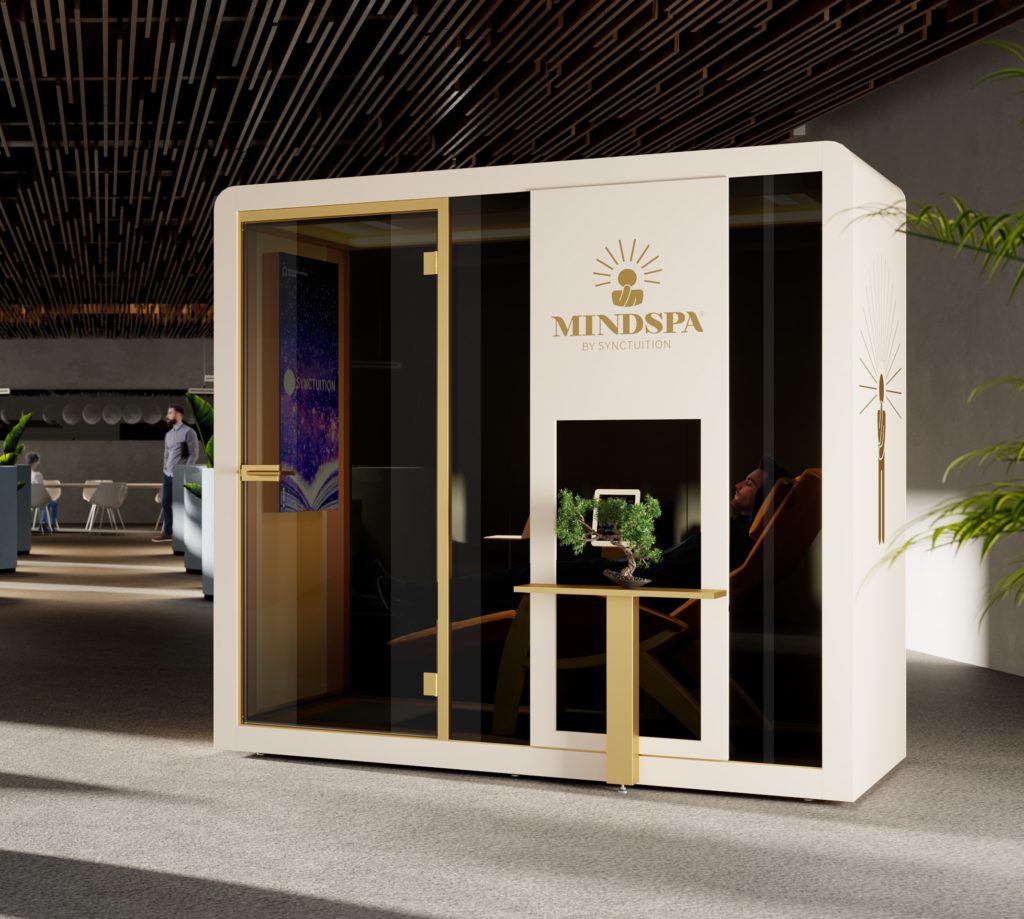 Products garnering notice are solutions to the anticipation of noise/buzz/stress of people gathering in conference rooms, corridors, and especially open plan. While the de-densification of office spaces has been largely completed, the next steps are the inclusion of solutions for acoustic control and privacy, including acoustic wall panels, attached and suspended ceiling baffles, freestanding offices surrounded by acoustic panels and materials, and work pods with expanded functionality.
MindSpa booths from Silen and Synctuition (above) provide a window of tranquility in busy and fast-paced environments. Specially designed by meditation experts and neurologists the MindSpa is a cozy and portable space acclimated to help you enjoy deep relaxation and clarity of mind in a matter of minutes. By combining three-dimensional nature sounds, scientifically tested binaural beats, and advanced relaxation techniques, MindSpa is an impressive solution that will optimize your mind to increase creativity, productivity, and lead to greater motivation.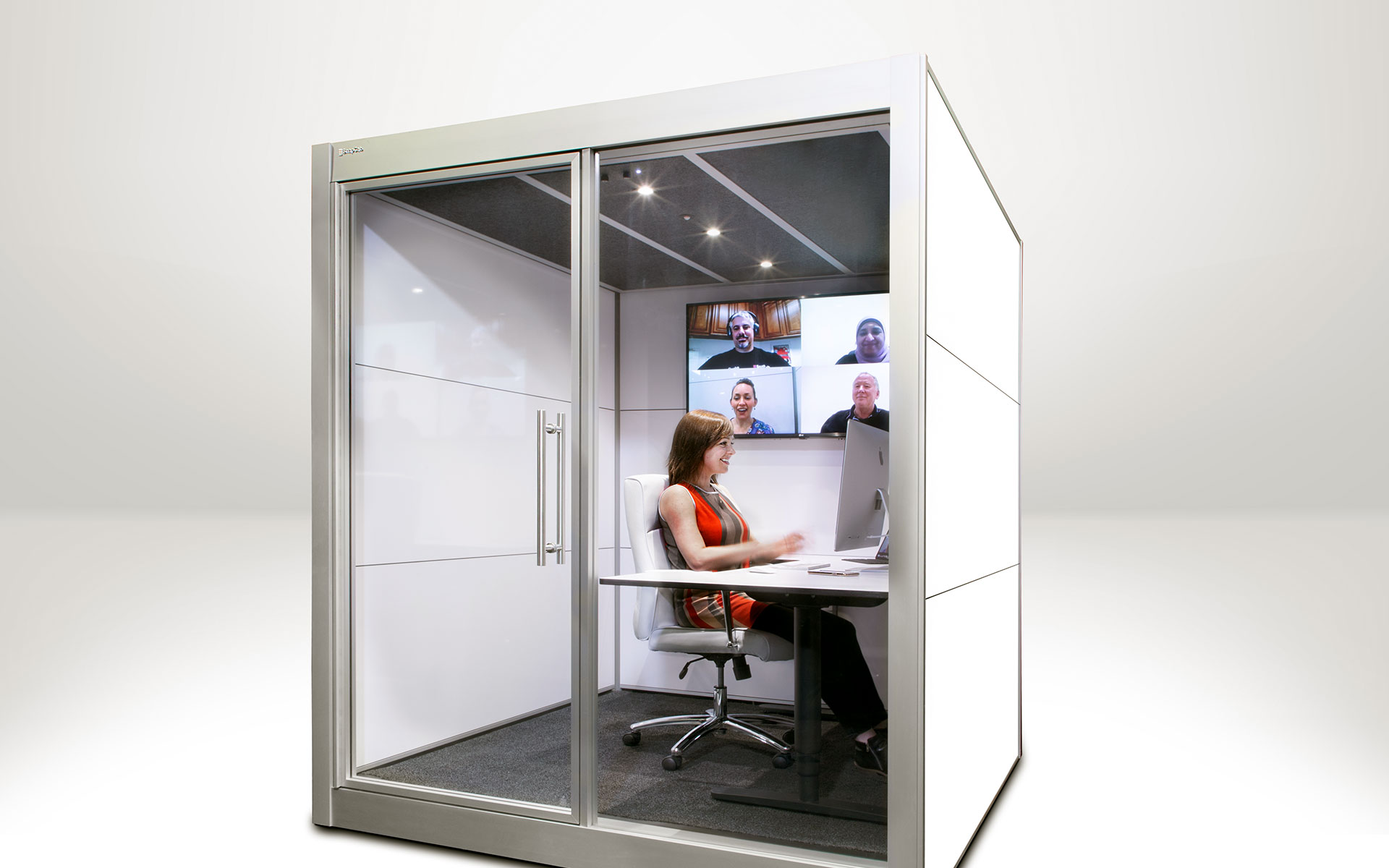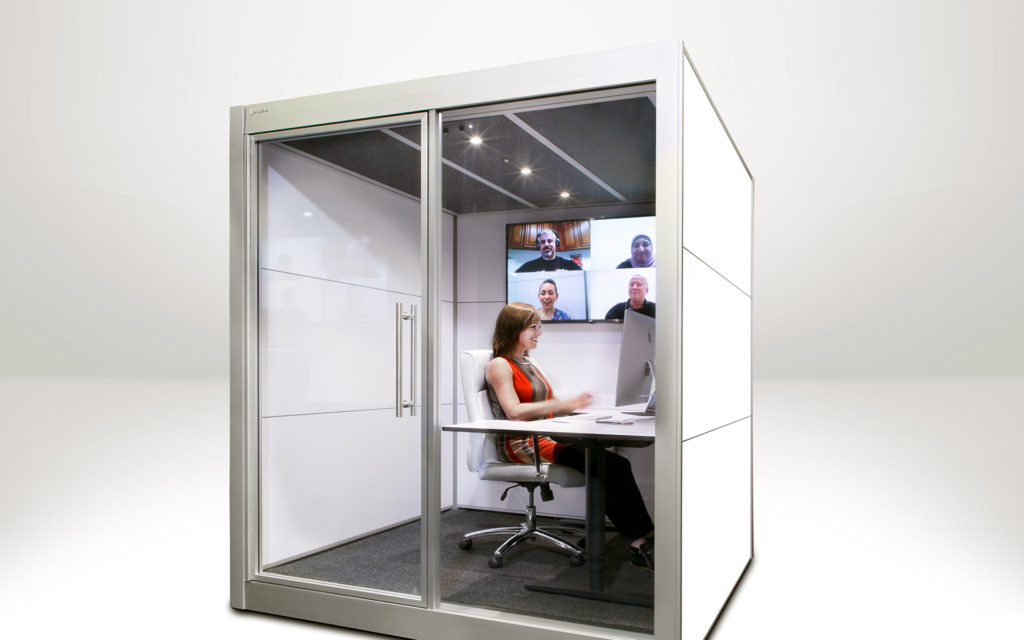 The work pod was initially introduced for people to step-in and make a private phone call or think quietly–and briefly–but they now include work areas for two-to four people and one-person pods, such as the Work+ from SnapCab (right), with a screen to fully engage in a virtual video call without disturbing or being disturbed by others. Pod manufacturers are noting their clients are asking for multiple people pods that can be reserved for quite work time away from the open environment.
The Best of Competition winner, DARRAN for its furniture system, Honey (below), was a surprise winner from this family-owned company in High Point, North Carolina. Designed by Mark Müller and Christopher Wright, the innovative solution addresses individual users' needs, their varied work styles, privacy, and well-being. The jury noted, "What a beautiful, well-considered workstation! Suitable for both fixed and mobile (untethered) applications, Honey's hexagonal shape is not only eye-catching, it contributes to space efficiency. Its 120° planning grid creates a flowing geometry that meanders through a room and offers numerous configuration possibilities. Even the smallest details were considered and well-executed."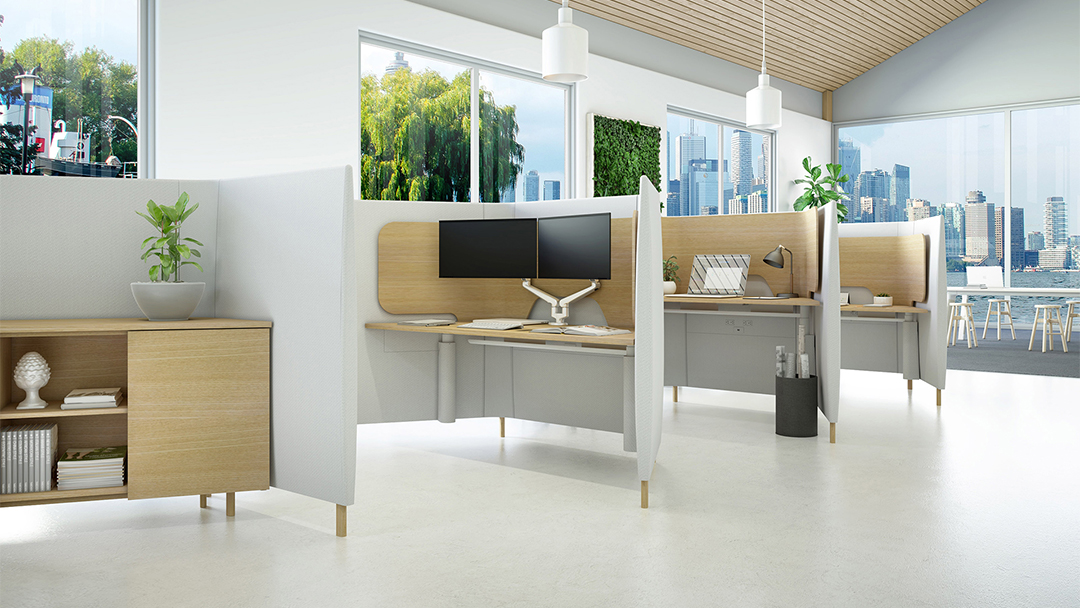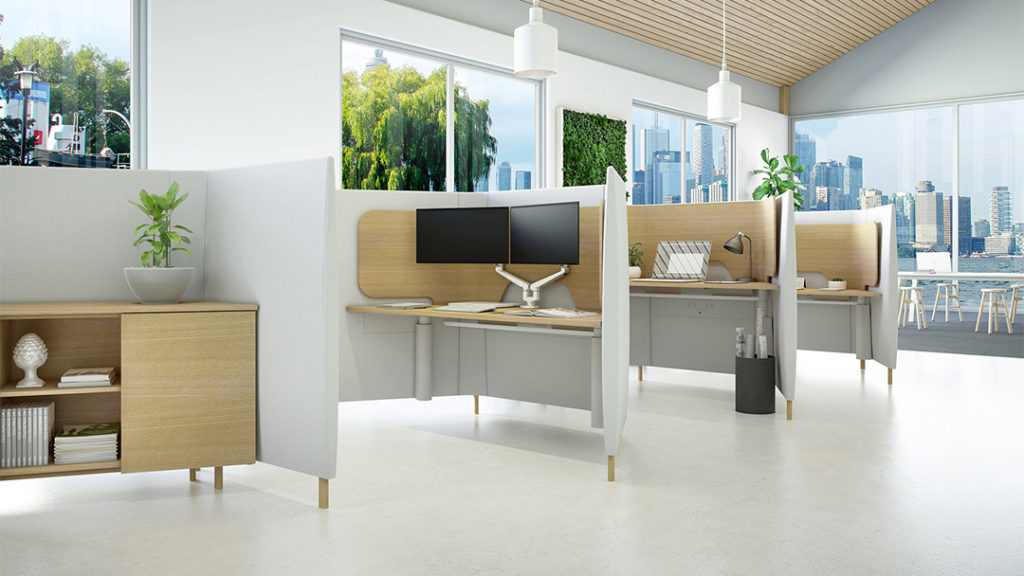 The variety of flooring solutions is another reason to attend NeoCon. High-traffic areas are looking for hard-surface vinyl and LVT, and natural materials while work areas use broadloom and modular carpet to contribute to comfort and sound attenuation.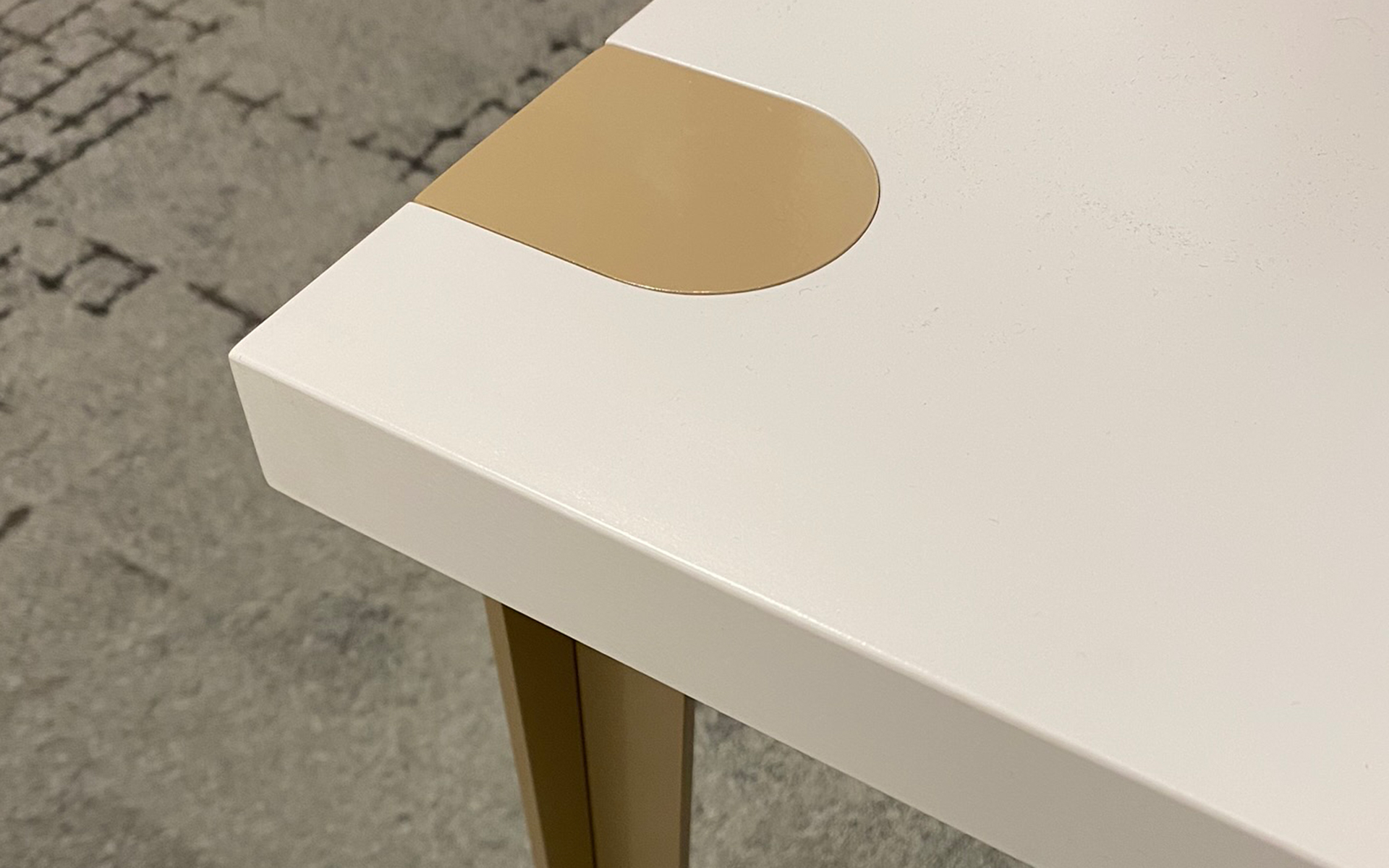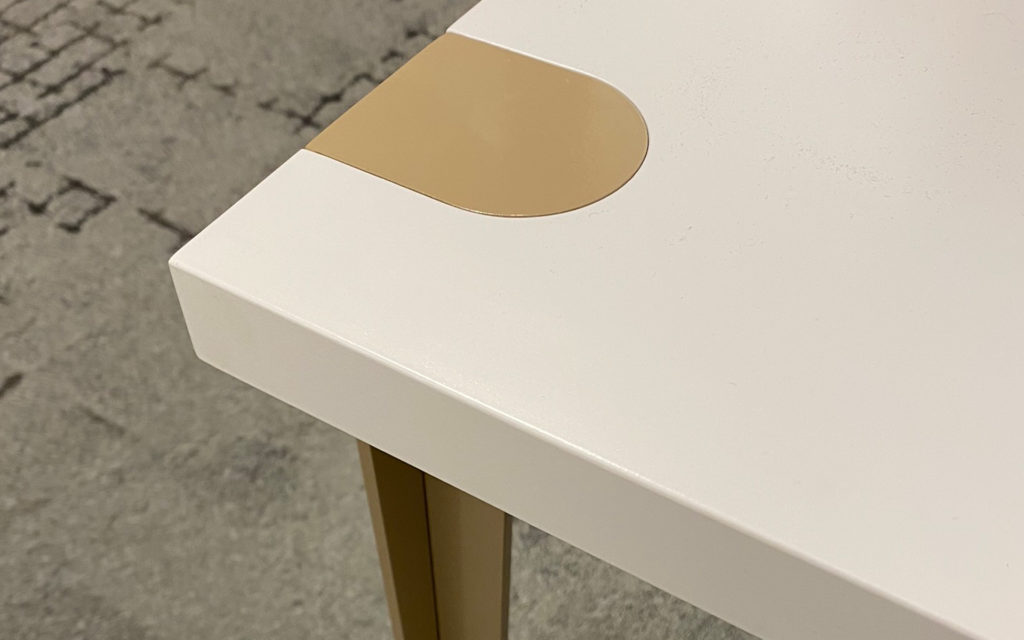 Newcomer Mantra Inspired Furniture made an impact with its Ellis Benching System, (gold), that brings sustainable wood construction along with steel to create collaborative yet private solutions to benching. Responding to the desire for Case goods with a smaller compact footprint are Teknion's Byward (silver award).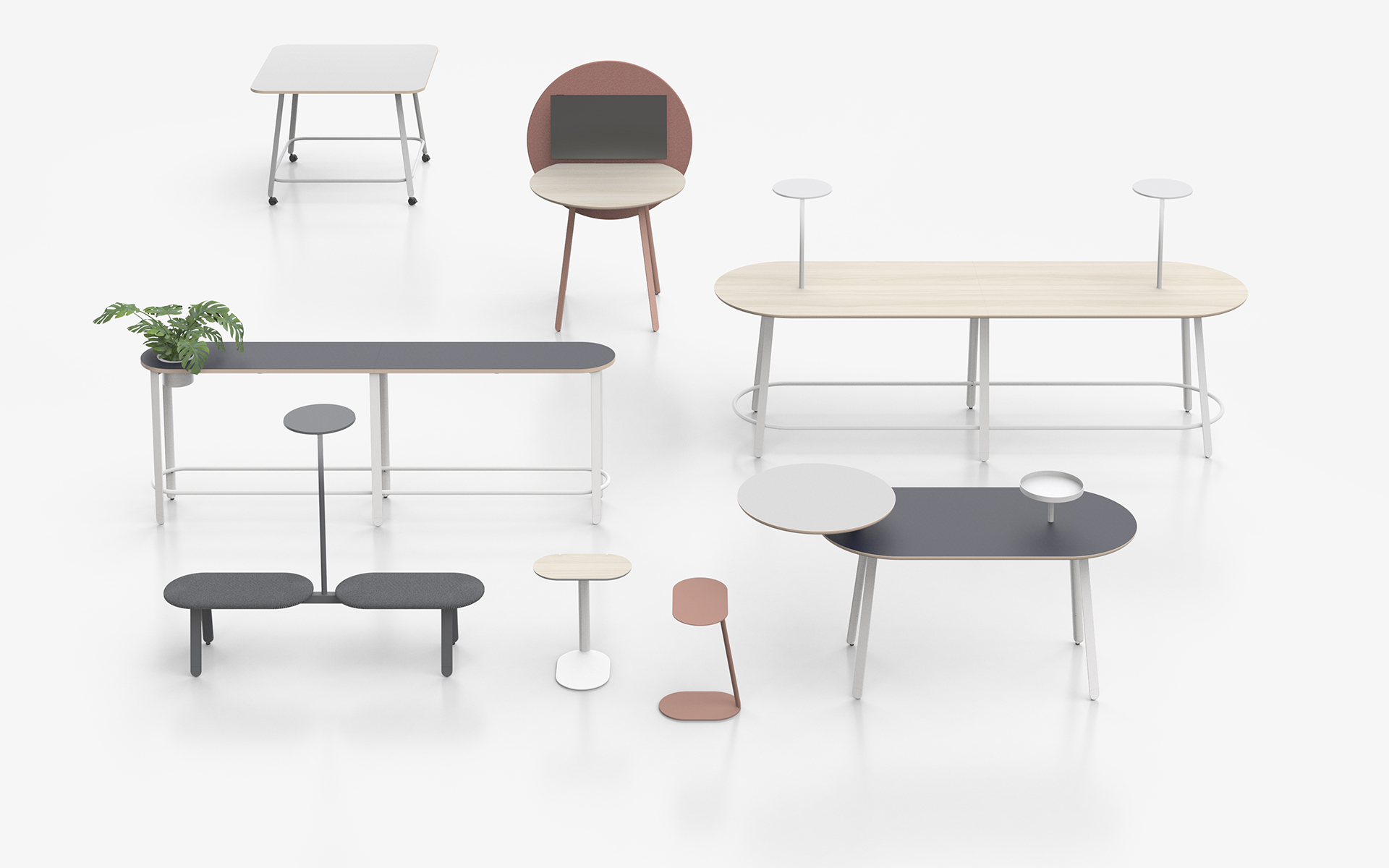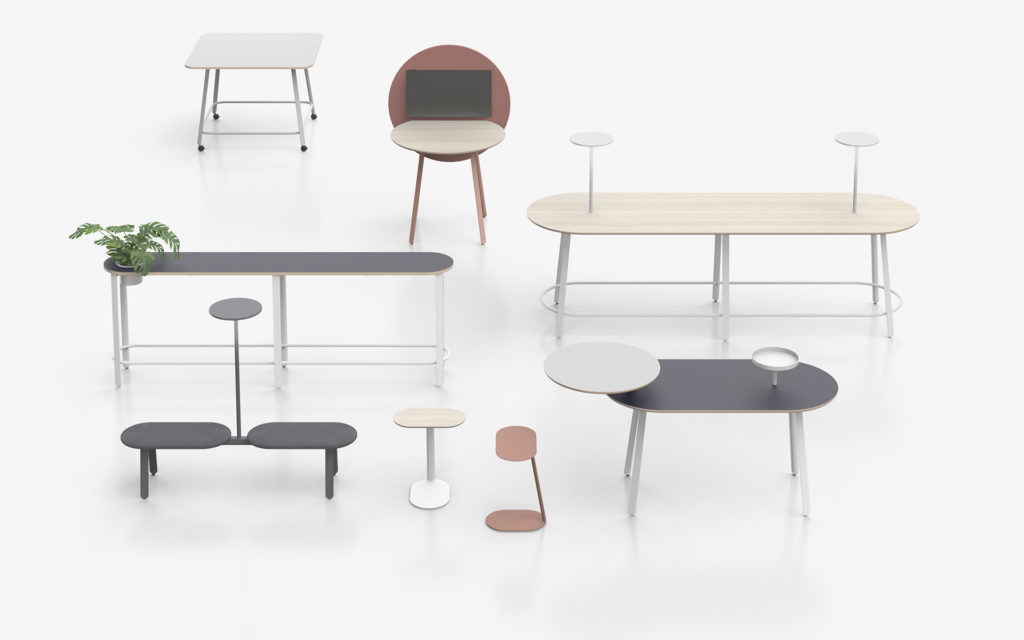 Sweeping the Best of NeoCon with nine gold awards is Watson Haven (right), from Watson Furniture Group, contributing solutions for Collections for Collaboration, conference room, bench seating, communal tables, storage, and more.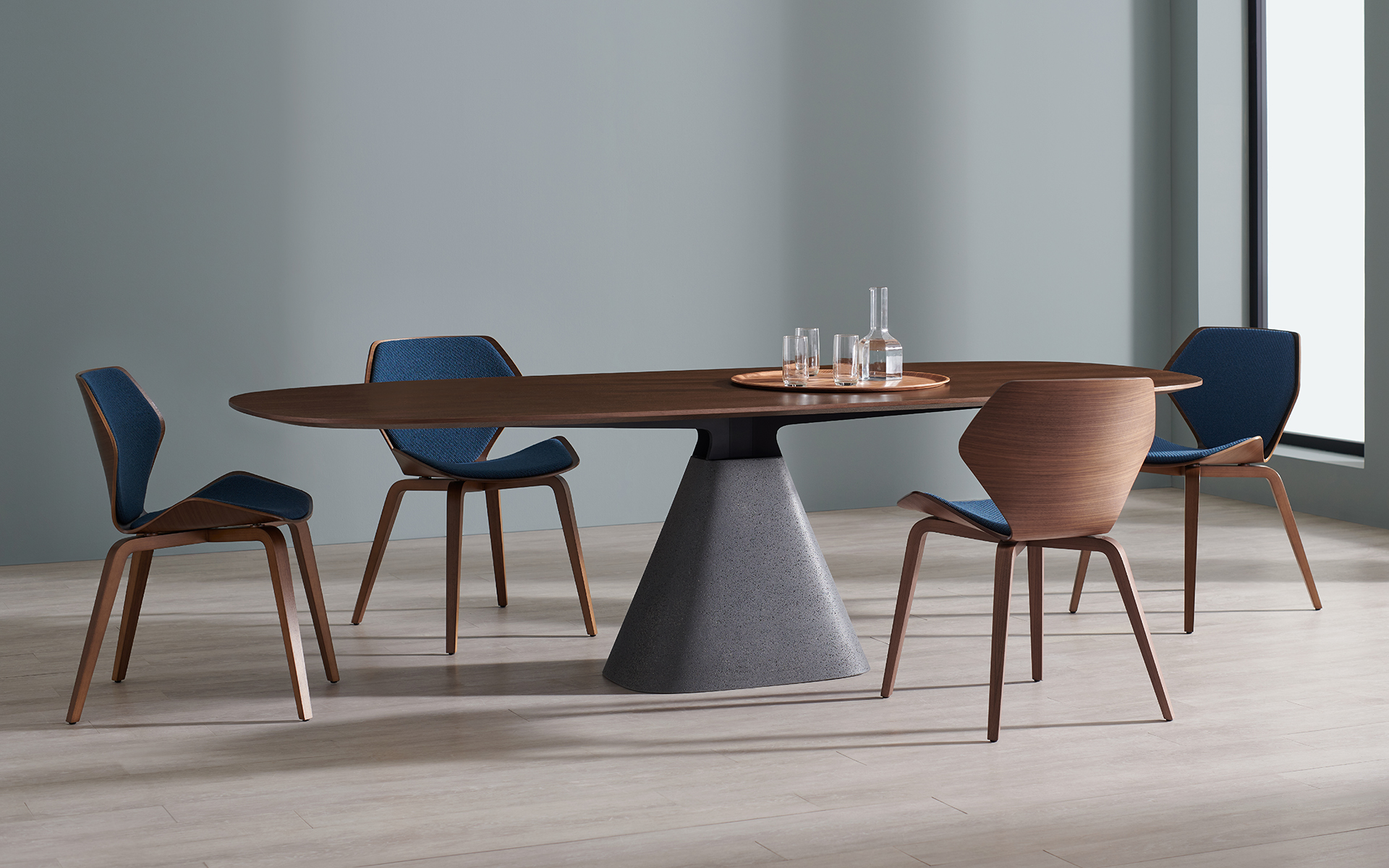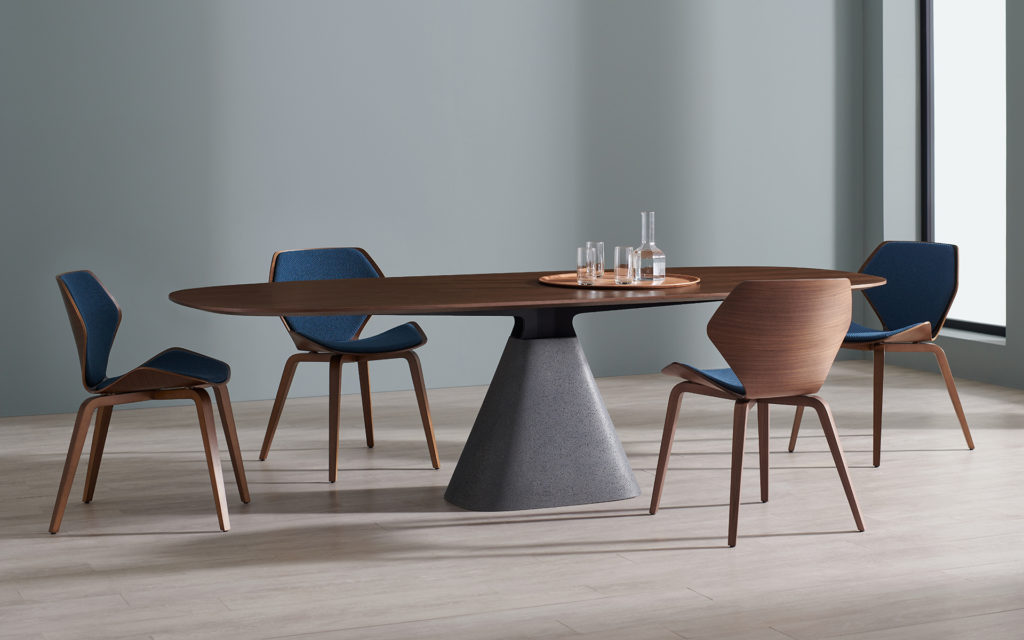 Davis Furniture Industries' Tavo (above) earned the Gold for Conference Tables, a category it has dominated for more than 20 years, and found the silver award limelight as well with LightWork conference seating, SoMod modular seating, Sachet Barstools, and outdoor seating, Ariel Steel.
An influencer when it comes to healthcare solutions, Kwalu proved a gold award-winner with its Modena Lounge Collection (below), Modena Patient Chair & Ottoman; and took silver for Cori Lounge & Wingback, and an innovation award for Surfacing Materials & Finished with Metallics That Aren't Metal?