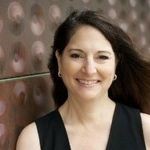 by Theresa Walsh Giarrusso
With U.S. COVID-19 hospitalizations jumping an estimated 46% from a month ago, strained medical facilities are looking for strategies to meet the overwhelming demand on clinic space and staff.
West Coast medical facilities managers tangled with these same threats back in the spring (and more with wildfires and smoke quickly following) and have much advice to offer their colleagues now.  In September, VirtualCast 1 Hour interviewed four of the top West Coast medical real estate executives to find out exactly what they faced and how they coped. The full episodes,  "Recalibrating Medical Facilities Amid Disasters," A Special 2-Part Report from California and Oregon," are free for healthcare provider employees & AMFP members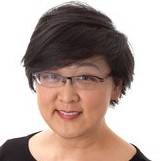 In this session, Liz Brott, Principal Architect, Office Facility & Property Services, Sutter Health System, sat down with interviewer Heather Chung, Vice President & Healthcare Studio Leader, SmithGroup. Brott has been with Sutter for six years. She works Primarily in San Francisco for the Sutter Pacific Medical Foundation as well as all of the California Pacific Medical Campuses, of which there are four in San Francisco. She supports the Palo Alto Medical Foundation from the North Peninsula Burlingame Daly City down to San Mateo. (You'll find more discussions with other regional healthcare leaders here.)
This discussion has been edited to the essence of the conversation and is just highlights. Healthcare provider employees and AMFP members can watch full episodes for free at this link.
Heather: What aspects of pandemic and natural disasters out west are you wrestling with?
Liz: We had enough space that allowed us to create dedicated respiratory care clinics which we refer to by the acronym of RCC, which allows us to sequester patients that have respiratory symptoms.
Heather: As people respond to highly infectious COVID patients, have you seen ripple effects in the facilities?
Liz: One of the silver linings of the shelter in place has been the increase in video visits. We have fewer patients that need to come to the clinic. Lower volumes of patients allow us to spread out patient visits and physically separate patients and staff. … Another temporary thing that we are seeing is the testing centers. We are doing drive-through testing and parking garages. We have a lot of pop-up tents for testing and in parking lots. Because that was easier to do in the summertime when we have weather that is comfortable for everyone, we are trying to figure out how we do those types of pop-up clinics during fall and winter, when we are dealing with cold, wind, rain, etc.
Heather: Do you think changes made during COVID are going to stay?
Liz: Initially, when we started the functional programming for that cancer center last year, we asked about how they wanted to handle patients that were suspected of having an airborne infectious disease. Initially last year, the response was, well, see those patients in an urgent care setting. Now we are asking the same question again, and we are looking at designing negative pressure infusion based, negative pressure exam rooms actually in the cancer center in ways that we did not before because these patients will still need to be infused. So, we are figuring out a way that we can incorporate them into the cancer center as opposed to sending them out to urgent care.
Heather: How has being a system provided some advantages or challenges in terms of being agile or responsive to some of the disasters?
Liz: We have seen spot peak outbreaks in different parts of Northern California. I am participating in a weekly call with the teams that are leading the respiratory care centers and there is a check-in in each area of Sutter to see what they are doing, what they are learning, what have they done that they thought was a good idea that did not work as well as they anticipated, recommendations for evolving and changing.
Heather: Are there advantages to sharing, collecting and managing spaces across the system as part of disaster response
Liz: We were talking with the state of California about using some of our recently closed hospitals. … Because we never saw the surge that we originally anticipated, that never took place, but that was an opportunity that we had that we were going to make available to the state if, and when, we needed those beds immediately.
Heather: What kind of measures that we can take as far as designers of environments to help them, as well as staff feeling safe working in the environment?
Liz: . . .Most important to reduce your chance of contracting the disease has to do with proper ventilation, maximizing your ventilation, minimizing the time that you are with other people, and also maximizing your physical distance away from other people. It ends up that masks are not those top three. On the other hand, what the mask does is it reminds us that we are in a pandemic when you see everybody wearing a mask. It is a constant reminder. I know that masks are also very good at limiting people's anxiety because when people see something not wearing a mask, it is like a red alert that there is a risk that you are going to get that disease from another person.
Heather: Maybe you can talk a little bit more about other aspects of behavioral health and ways that our facilities can respond to it. Maybe not just on the infection control and fear, but other things in terms of access.
Liz: Sutter has is the Institute for Health and Healing and that is a holistic way of delivering healthcare that gets integrated with more traditional healthcare delivery where there is chiropractic massage, acupuncture, group therapy, aromatherapy, so it is an alternative medicine that is integrated. That is something I am working on with the cancer center in San Mateo. Sutter also has tremendous support for Sutter employees especially during this time with multiple behavioral health support, not only with the pandemic but also with the fires. What I can say is the support that has been offered for people who are working at home, whether it is flexible hours, flexible days of the week, making sure that we all have the computer equipment that you need to work at home.
The episodes, "Recalibrating Medical Facilities Amid Disasters," A Special 2-Part Report from California and Oregon," are FREE for healthcare provider employees & AMFP members. Both parts of this episode are available now on-demand. You can watch at your convenience. If you are not an AMFP member or healthcare provider employer, you can view each episode for $30. Click here for all the episodes.