by Eileen McMorrow, Director, Best of NeoCon
A master class in the elements of design with a modern point of view, Shape, Line & Color from Stinson offers ten high-performance patterns ranging from large-scale, brightly colored geometrics to sophisticated textures. The fabrics in Shape, Line & Color can provide a welcoming, textural anchor in a space or a dramatic center point of any environment.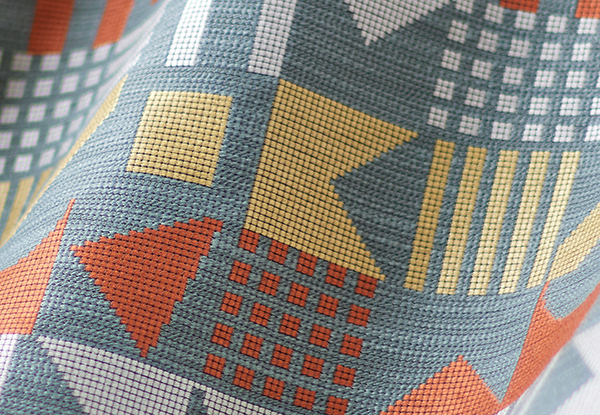 All fabrics in the collection, 86 colorways across 10 patterns, are GREENGUARD Gold Certified and do not contain PFAS. Feature patterns Collage, Formation and Abstract are constructed using post-consumer recycled polyester and are produced in the U.S. helping to minimize carbon footprint. In addition, they are certified for California Proposition 65, Clean Air/Clean Air Gold, Martindale and Wyzenbeek.
The Best of NeoCon 2023 Silver Award for upholstery textiles was well-received by the jurors who collectively observed Shape, Line & Color's great design process and many applicable colorways. "This is a fun and vibrant palette with a variety of patterns to support myriad design styles. I enjoyed learning about the art behind the patterns. The collection could inject some fun in a space," commented one juror.
Shape, Line & Color are designed with built-in textile performance attributes that make a difference in commercial environments. From seating for an office to lounge furniture in an educational project and anywhere in between, this group of bold and sophisticated textiles can be used effectively to create beautiful, durable spaces. "This collection is versatile and has a great variety of staples and bold patterns. It has a great sustainability story, and the palette overall is very versatile," said another juror.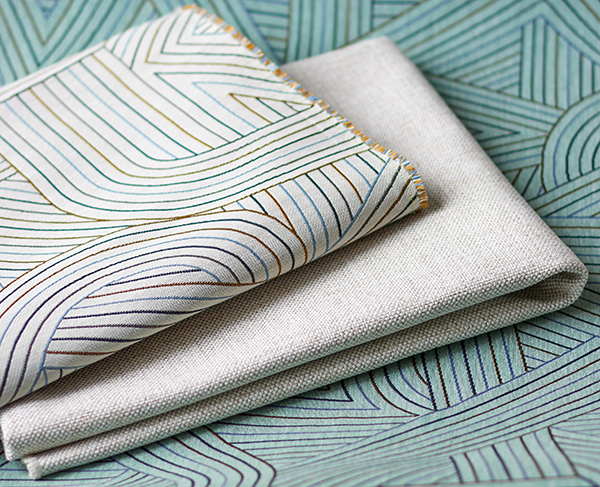 The patterns are creative and fun colorways are very usable. The dimensionality of weave construction is nice," noted a juror.
Stinson is, and always has been known for bringing high-performance textiles to the market, these fabrics are no exception and include our Standard Performance product Warranty. All textiles are AB 2998 Compliant and do not contain FR Additives. These fabrics do not contain antimicrobial additives.
Ideal for commercial settings, unique constructions and colorways define the aesthetic of Shape, Line & Color.
Designed in the spirit of well-being, Wellness Essentials by Stinson won the Best of NeoCon 2023 Gold Award for Healthcare Textiles. Featured here, it focuses on clean lines, an affinity for nature and simple geometry offering healthcare designers a modern and sophisticated toolbox for healing environments.