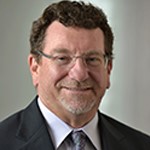 by Theresa Walsh Giarrusso
With U.S. COVID-19 hospitalizations jumping an estimated 46% from a month ago, strained medical facilities are looking for strategies to meet the overwhelming demand on clinic space and staff.
West Coast medical facilities managers tangled with these same threats back in the spring (and more with wildfires and smoke quickly following) and have much advice to offer their colleagues now. In September, VirtualCast 1 Hour interviewed four of the top West Coast medical real estate executives to find out exactly what they faced and how they coped. The full episodes, "Recalibrating Medical Facilities Amid Disasters," A Special 2-Part Report from California and Oregon," are FREE for healthcare provider employees & AMFP members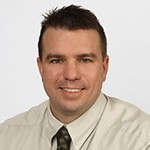 In this session, Ken King, Chief Administrative Services Officer, El Camino Hospital, sat down with Jon Inman, Principal, Mazzetti, President, AMFP Northern California Chapter, to discuss what his facilities learned. King has been with El Camino for over 32 years. He has rebuilt most of the campus with close to 1 million square feet now of building space. (You'll find more discussions with other regional healthcare leaders here.)
This discussion has been edited to the essence of the conversation and is just highlights. Healthcare provider employees and AMFP members can watch full episodes for free at this link.
John: How have your hospitals really helped or hindered managing your patient care with these extreme conditions of fire and smoke?
Ken: Due to the COVID situation, we had taken our hospitals and basically, in most areas went to 100% outside air, and they are not circulating any air certainly in the units and the places like that. So, we have had full fresh air coming into the building with a lot of air changes. When the fires hit and the smoke started coming, I got a call, and they said, "We have got a problem. We have a smoke smell over all the building and it is starting to be a problem." We basically then have to go back to our recirculation and knowing that 100% fresh air for COVID was really a precautionary measure, not completely necessary.
John: Any issues with the power systems or water or anything?
Ken: Yes, so that was the other side of things. We had COVID, fires caused by extreme weather and extreme heat. El Camino gets a 15-minute notice that we have to transfer most of our power onto our own generators. We were curtailed five days in a row over the extreme weekend when the fire started and then sometimes after that. So we had electrical shutdowns, basically, where we reduced our power and put our systems onto our own generators.
John: During that time was it still able to provide all the patient care needs or do you have curtailed patient care as well?
Ken: We are extremely fortunate in the design that we have in our exemplary utility plan. We have almost 95% of our hospital environment on emergency power. . . We actually transferred to our generators often and without any interruption to patient care services.
John: Even though you went back to the recirculated mode and added the carbon filters, was there any disruption to patient care? Or other issues?
Ken: We did not have any disruption with patient care as a result of that. …We do have some staff that is more sensitive than others, but with COVID, we have had a lot of people working from home so that helped.
John: I am curious during these wildfires, what has been the impact to medical office buildings?
Ken: Those buildings do not have the same level of infrastructure capability that we have in the hospital. In those locations, several of them, we consolidated to just some of our better-equipped building environments. With COVID, we were doing outdoor testing sites and we had pulled those indoors.
John: Let us go ahead and move on to the COVID-19. How has your hospital really valued the flexibility to manage through handling the surge space and also the isolation of patients from suspected or known COVID patients?
Ken: We have done, again, a lot of planning and preparation for potential pandemics in the past. Our new hospital building was designed and opened in 2009. We did a lot of things that gave us the flexibility for a mass calculable event, such as earthquakes. With COVID early on, we discontinued elective procedures and surgeries. . . .We were able to identify those areas as surge spaces and because of the relaxation of the licensing requirements, we have some out-patient facilities that also have pre- and post-procedure.
We took out one of our critical care pods so basically, one section of our 24-bed unit, we have an 8-bed section and completely converted that to a negative pressure environment. Fortunately, we have the control systems that give us the ability to switch any individual room to be negative pressure, so we implemented that. We have portable HEPA filter machines that were also provided in those areas. We took another nursing unit and dedicated it as a non-critical care location for COVID patients.
Early on, we set up a triage tent outside of our emergency room where we are doing respiratory triage and assessments in that tent for about six weeks. … We ultimately converted about 80% of our emergency department's waiting room. and we converted that to being a respiratory triage area.
John: Did you have an impact on your ICU and in those surge spaces that were temporary?
Ken: One of our nursing units is capable, an entire 36-bed nursing unit, to turn that entire unit into a negative pressure environment. We have a protocol to do that, we tested it, and we consider doing that. However, what we discovered is that, if we would have converted that unit into a negative pressure environment entirely, the staff would have been in their PPE and respirators and an N-95 mask a 100% of the time. Basically, what we ended up doing is using the capability of our building automation system to maintain air changes, but also change the pressure relationship within the basic room. We are closing the doors. We are creating a negative pressure environment. In the most extreme cases, we were putting portable HEPA filter units found in the room, just really adding comfort and addressing concerns from staff. Because of the capability of our design, we have no power issue, we had no medical gas issues.
John: Let's go to clinical spaces. What did you have to live with over the last eight months?
Ken: . . . We were doing video visits, virtual visits, phone call visits. And then scheduling patients further apart. We created the social distancing parameters for our clinic spaces and minimize the number of people who are in the environment. We have set up a lot of COVID testing sites. The healthcare district that is toward the hospital, they provided over $2 million of funding to free community testing. We also set up outdoor testing site locations and a couple of our larger clinic sites. We put pop-up tents and put equipment out in the environment.
The episodes, "Recalibrating Medical Facilities Amid Disasters," A Special 2-Part Report from California and Oregon," are FREE for healthcare provider employees & AMFP members. Both parts of this episode are available now on-demand. You can watch at your convenience. If you are not an AMFP member or healthcare provider employer, you can view each episode for $30. Click here for all the episodes.