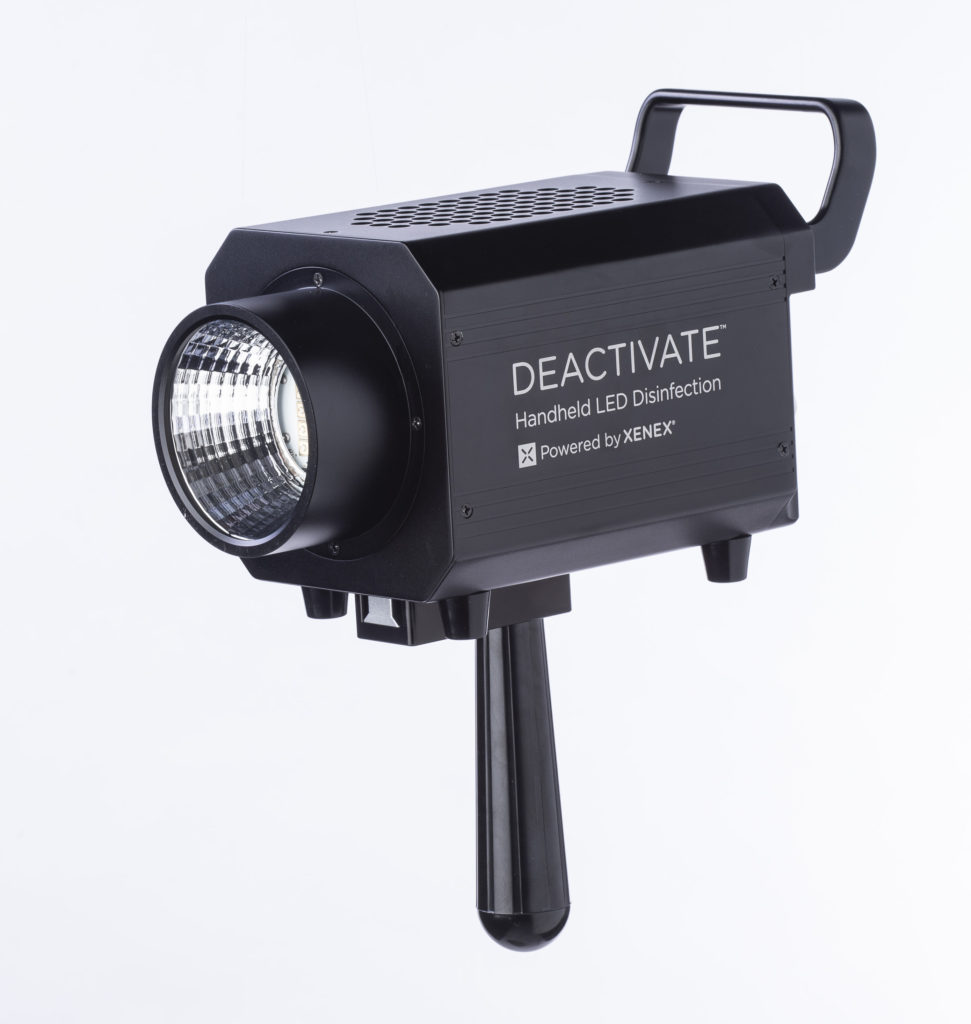 April 9, 2021 — Xenex Disinfection Services, a provider of ultraviolet (UV) technology-based disinfection strategies and solutions used around the world, recently announced the launch of Deactivate, a high-powered handheld LED device designed to quickly disinfect surfaces in confined spaces such as medical exam rooms, school desks or office cubicles.
Xenex is known for its LightStrike Germ-Zapping Robots, which have been deployed by hundreds of healthcare facilities worldwide for no-touch room disinfection. As a result of the Covid-19 pandemic, LightStrike robots are now used in airports, schools, hotels, sports arenas, police stations and correctional facilities, convention centers and more to quickly disinfect large rooms and areas.
Targeted disinfection for compact areas
Recognizing the need for targeted disinfection in small spaces and compact areas, Xenex launched Deactivate, which utilizes high-powered light-emitting diodes (LEDs) to create ultraviolet (UV) light, proven to deactivate pathogens including severe acute respiratory syndrome coronavirus-2 (SARS-CoV-2), the virus that causes Covid-19.