by Eileen McMorrow — Will Webster, regional vice president and SME for ABM Facility Services, met with Eileen McMorrow, editor-in-chief, The McMorrow Reports, to discuss how ABM Engineering+ delivers more value through comprehensive, customized solutions and specialized technical services. Corporations, healthcare systems and higher-education institutions are challenged to find trained and qualified engineers to operate and maintain facilities. With more than 10,000 on-site engineers and 1,750 maintenance technicians on the road, ABM is one of the largest providers of on-site engineering solutions in the U.S. ABM's team answers questions about how it provides its unique-to-the-industry solutions.
Will Webster's engineering expertise spans over 27 years, over 750 locations and more than 1,500 facility services professionals. He advises local operations teams, supports organic growth and advances best practices. Webster has been instrumental in developing the ABM Standard Operating Procedures and Computerized Maintenance Management Solutions (CMMS). He holds a BOMA RPA/FMA designation and a Level I and II Building Operator NEEC Certification.
ABM Facilities Engineering Services
How does ABM create an environment that allows the client to set the needs?
Will Webster: ABM works as a trusted advisor to help identify solutions to meet our customers' needs. We're determined to learn about their challenges to both improve their operations and take a holistic approach to their facilities. We think there are synergies to be gained from our on-site facilities engineers and the capabilities of our technical teams.
Our solutions-based approach and capabilities are our biggest differentiator. A functioning facility is more than meets the eye. It's a complex combination of specialized components and systems, each with specific needs and challenges. Keeping it all running requires deep expertise in each area—and a full understanding of how they all work together. We take a holistic view of your operation and provide a strategic engineering partnership. If you're responsible for a mission critical environment, then we're looking for ways to ensure business continuity with our on-site facilities engineering team working in coordination with our technical teams.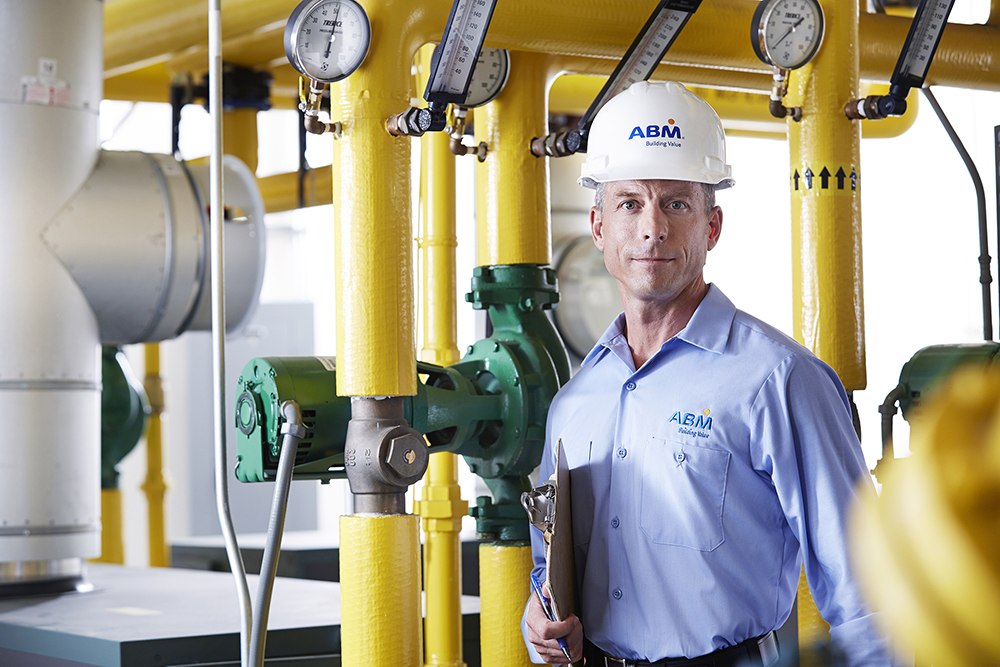 Does ABM provide support 24/7, allowing in-house staff to have specialists available outside regular business hours?
Will Webster: We're unique to the industry because we have an entire team that provides infrastructure solutions.
Our call center operates 24/7, allowing us to respond rapidly to our clients' needs. When you are an ABM client and there is an outage or an unexpected failure, you can rely on our team to be on site and working to resolve the issue quickly.
This results in your facility's condition returning to normal as soon as possible.
ABM's Technical Training & Certified Expertise
What were the key issues, and how did the ABM team respond in terms of its self-performed specialized services?
Will Webster: Our self-performed technical services are a complement to the work that is performed every day by our on-site teams. We prefer to plan and schedule infrastructure work and upgrades, but the reality is that sometimes the unexpected happens like the Saturday night accident with the light pole.
We have a menu of services that can be added to our traditional engineering contracts. One example is a five-year electrical maintenance program that is compliant with the NFPA 70E standard. This type of program is essential to ensure the normal and safe operation of an electrical system and involves a variety of testing and fine tuning your facility's electrical infrastructure. In addition to regularly scheduled maintenance on critical electrical systems, we also provide HVAC & Mechanical, bundled energy solutions, EV charging design, installation and solar photovoltaic solutions.
ABM's technical team allows for a seamless hand-off from the on-site facilities engineering team. We have full ownership when we're self-performing the services. Our teams working together have better quality control for the work that is performed on the site and that results in a more resilient facility.
Please provide insight on the NFPA 70E and other technical training from qualified instructors, resulting in reduced risk, safer work practices, increased compliance and greater career opportunities for on-site staff.
Will Webster: ABM provides NFPA 70E training inhouse with our own Electrical Safety SMEs who have NETA training. This reduces the overall cost for technical training and the cost to our clients. Our technical training covers a variety of subjects like HVAC, energy savings, electrical, etc. For the HVAC training, we cover topics like refrigerant recovery, troubleshooting, controls, cooling tower maintenance, IAQ and chiller annuals.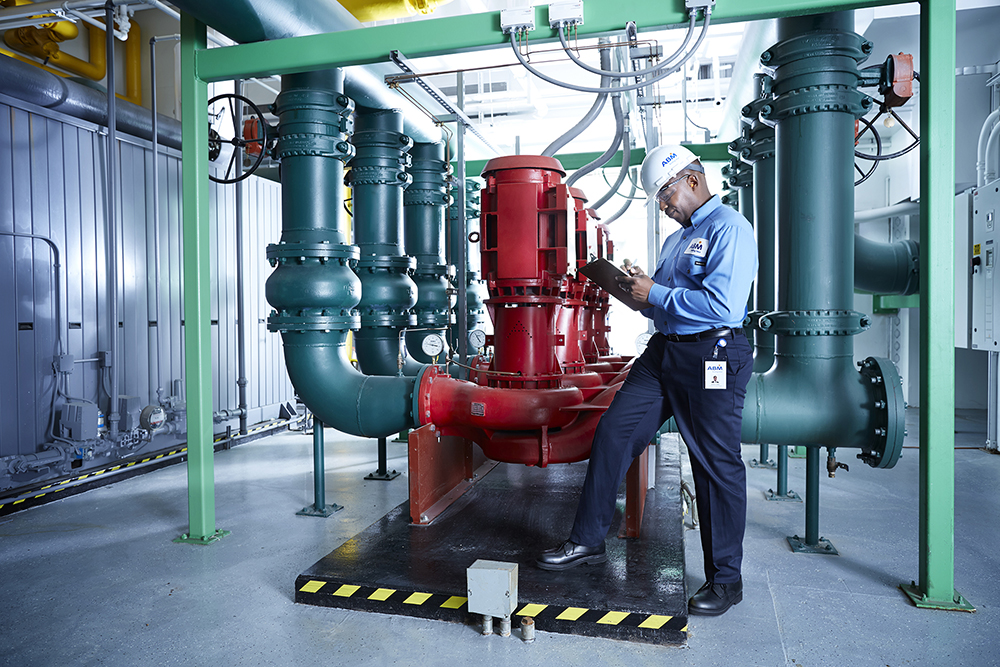 What percentage of management worked on job sites before becoming managers at ABM?
Will Webster: 90%. Our management staff comes from backgrounds where they ran crews and performed the services themselves. Having the experience working with a wrench, building relationships with clients and contractors is very valuable to the management role. We are actively looking to develop the skills of promising engineers so they can grow their careers and experience new aspects of the industry. The labor market is tough and there is a lot of competition. We find that we can retain talent by providing additional training and helping our engineers develop a career path.
What is the range in years of experience?
Will Webster: From one year to over thirty years. Engineers can progress from an entry level position to a chief engineer or assistant chief engineer role in 10-12 years. Many will go through a four-year apprenticeship during this time where staff is working every day at the job site and going to classes at night. This results in a good balance between learning from the books and on the job. The real-world application is key because things are often not in the right place or systems could be more advanced or dated than what was studied in class. Working alongside experienced staff is also key for new engineers. There is so much informal knowledge the experienced staff may have at a building that is crucial to the operation. Respect your elders, they may not know social media, but they will often know how to navigate problems at your facility.