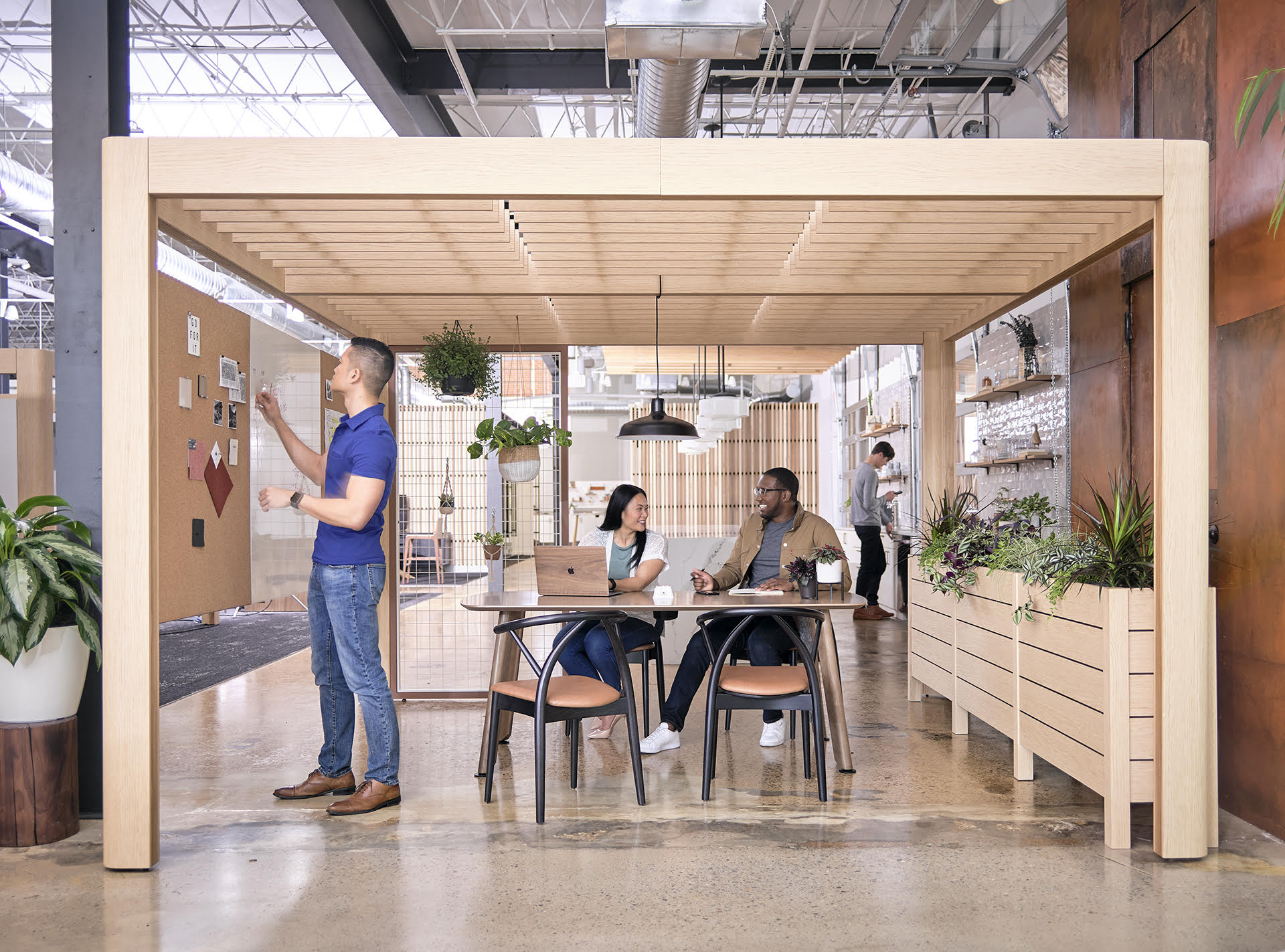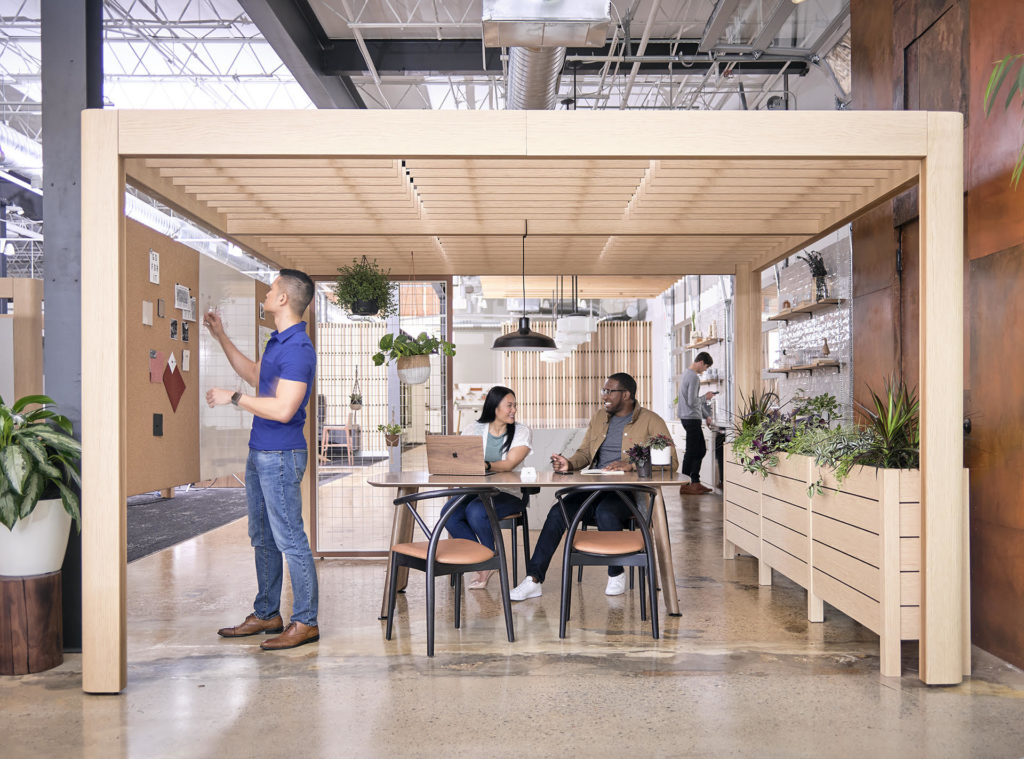 by Eileen McMorrow
For manufacturers of contract furniture, furnishings, flooring, accessories and other product categories, winning a Best of NeoCon Award can catapult awareness of the product among specifiers. For 30 years, I have organized teams of facilities managers, interior designers, architects and other workplace and healthcare planning professionals to judge products in the NeoCon showrooms and exhibit spaces at The Mart in Chicago.
Presented by Contract magazine and co-sponsored by NeoCon/The Mart and The McMorrow Reports, the competition receives upwards of 350 entries per year. Eighty-three awards were distributed in the Best of NeoCon 2019 competition: Eight Innovation Awards, six Editors' Choice Awards, and a Best of Competition Award were included among the honors in the 30th annual competition.
Some manufacturers enter two products and others enter 10. What makes them want to aim for the gold? After the marketability of winning the award, it is the quality of the jury and the impartial process. About 42 jurors serve each year. One-third are veteran jurors who share their wisdom with new jurors as they convene in seven or eight teams that judge across 42 categories of products over three days.
The jurors are vetted by answering questions about their tenure in the industry, current title and employer, details about the three largest design projects, including square footage, for which they specified products in the past year, classification of the projects by corporate/commercial, healthcare, education, hospitality, or institutional. They also indicate size and scope of three current projects for which they will specify product at the upcoming NeoCon. If they cannot answer those questions, then the competition knows they are not suited to judge products.

Weeks before they arrive in Chicago in the days before NeoCon, they access the Best of NeoCon digital entry platform to preview entries with answers to questions about the products and images. Each team of jurors reviews between four and seven product categories for about 50 products total. This allows them to see entries in specific and disparate categories and appreciate the nuances between products in a category. They record observations and questions they can ask when they arrive in the showroom for the live presentations by product designers, marketing executives and company owners who discuss details of the product and answer jurors' questions.
Many manufacturers have shared their delight in winning the gold, silver or innovation awards, but they also find gratification in meeting the jury and having the opportunity to share deep details about the products, receive questions and hear jurors' impressions or concerns. If a product scores high, its jury team tends to share it with all the jurors. Further, the top six performing products are presented and reviewed by all 40+ jury members to arrive at the Best of Competition, which this year went to OFS for Obeya.
So what makes a product win the Gold Award? The jurors are looking for something that does not yet exist but responds to challenges in planning open-office spaces or brings solutions to neglected areas. If it is flooring or textiles, they are seeking new designs, colors and elements of biophilia.
These compelling comments on categories that furnish commercial office interiors shed light on the gold award-winning products in the 2019 competition: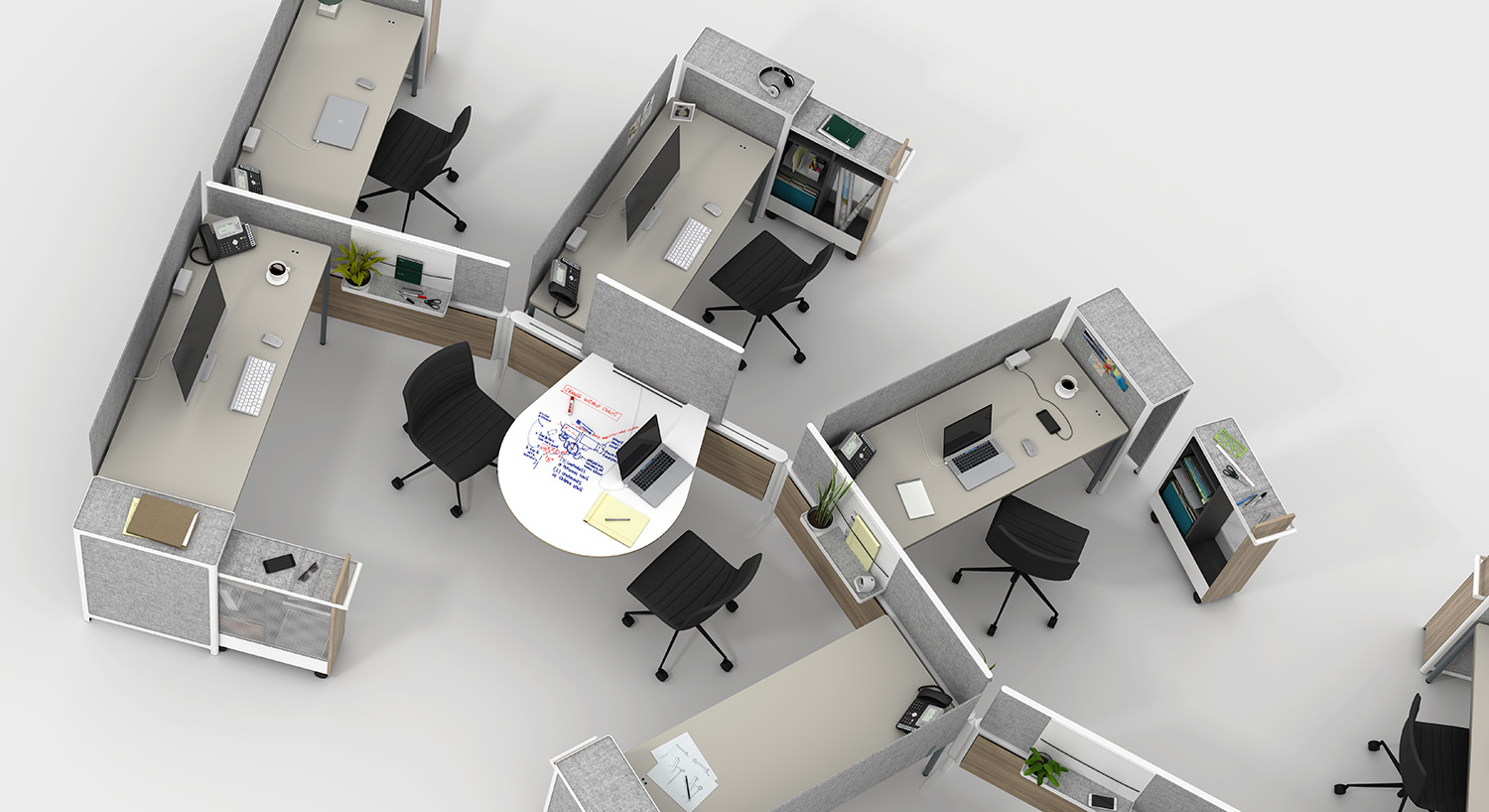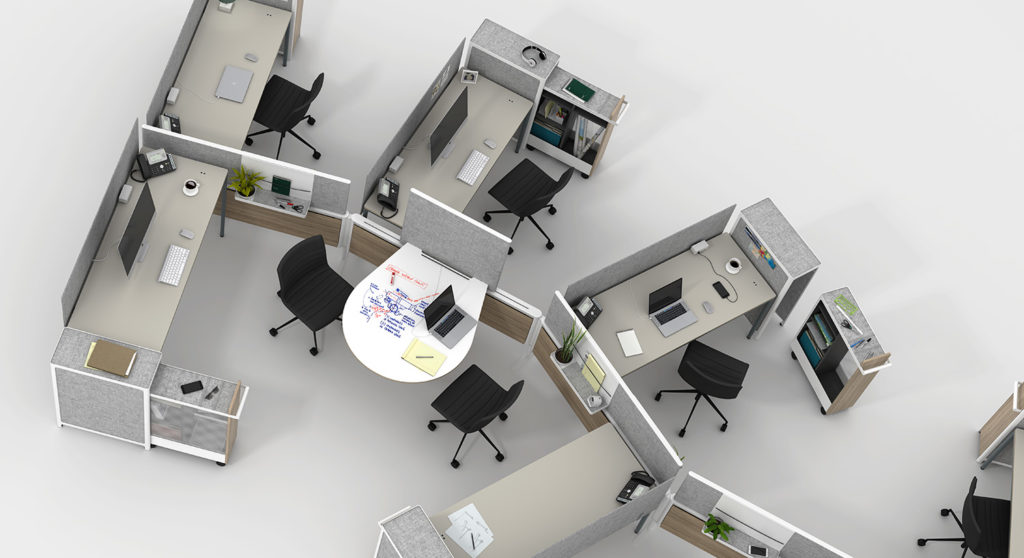 Watson Furniture Group's Cloud 9 Rail for Furniture Systems & Enhancements: "The industry/our clients are desperate for this product. I'm so glad it will launch this year and happy for it to come from Watson, who always impresses with sleek design and sustainability impact."
"Woah!!!! Beautiful aesthetic and thoughtful functionality from a facilities perspective. Love the hinges to help plan around. Like the powder coat reclamation process. Water-based finishes, too."
"The unique nature of the hinged joinery of the beam allows for infinite flexibility of an angled open work area solution. The integration of lighting and planter boxes provides a comfortable design solution. The freestanding components are a nice option for flexibility. The attached components, especially the rounded conferencing table tops are whimsical and a good option. We encourage Watson to assist designers in how to plan out the angles for successful installations."
OFS' Obeya for Architectural Products: "Love the curved edges and the exposed plywood edges. Wide breath of line. Outside corners need work — panels aren't flush. It's well thought out and very nicely detailed. I really like the collaborative table that spans 'two' rooms. Beautifully detailed. Lots of options. A nice alternative to the metal framing system on the market."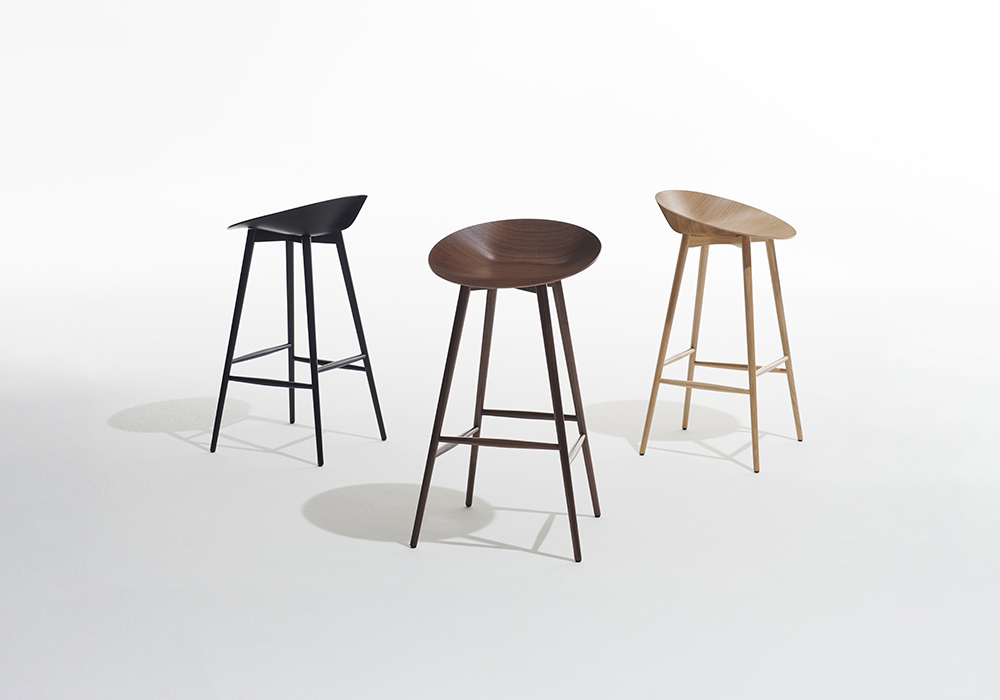 Muse Barstool from Davis Furniture Industries for Seating: Bar Stools: 'Extremely comfortable! Complex shell curves with bent and molded plywood construction. Engineering of contour of plywood is innovative. A little pricey, but extremely well designed. Love the seat pan slope, and the slight back and width of the seat.'
Patcraft's Handloom for Flooring: Hard Surface LVT & Planks: "Glad to see this hybrid product with a better wear layer with construction suitable for more commercial applications. Innovative structure combined with beautiful patterns create an amazing and versatile line. Interesting wood plank reference in the visual!"
Cross Benching from Innovant in Furniture: Benching: "Easy access to the base power. Clean cable management. Nothing else like it on the market. A truly modern-looking benching solution. Bespoke look without the price. Beautiful and practical product. The access panel for the wiring components and the leg is a great idea—makes it much more practical for the FM/IT team to make wiring changes throughout the life. Price point makes it great. Good range of finishes, very intuitive, excellent integration of cable management, impressive amount of flexibility—to add manager's station, huddle space, number of benching stations, etc. One meaningful, but easily fixed, issue is the quality of the drawer slides. The drawers slide unevenly and feel rickety. Fix this issue and this will be a flawless product."
Facilities and design professionals interested in becoming a candidate to serve as a juror, please email: neoconjury@gmail.com.