If you are a facility manager returning people to the office after the pandemic lockdown, you likely realize that your knowledge base is critical to the success of how well your company handles reintegration and demonstrates its concern for worker health and safety. Further, the responsibilities and knowledge areas expected of facilities management professionals are growing.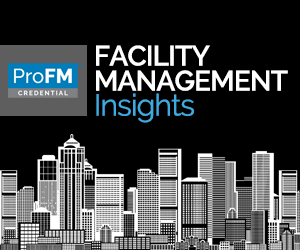 Demonstrating your knowledge can be enhanced with possession of an industry-accepted credential. FMs are contributing to the new ways of working alongside HR professionals and the C-Suite, but the FM role and depth of knowledge may not be understood or appreciated by fellow managers. Other professionals are not familiar with the training and education that FMs posses to do their job. That is where credentialing can be a huge value. Whether you received a college degree in FM, took a variety of FM courses, or learned FM on the job, you can demonstrate your value and knowledge with the ProFM credential.
The responsibilities and knowledge areas expected of facilities management professionals are growing. The foundation of the ProFM credential, announced in 2017, is the ProFM Body of Knowledge, which defines the 19 functional FM knowledge areas and five cross-functional competencies required of facility professionals, shown in the graphic below. This body of knowledge is the result of an extensive 2017 research study led by Professional Facility Management Institute (ProFMI) and the ProFMI Commission with input from over 3,300 professionals spanning 93 countries.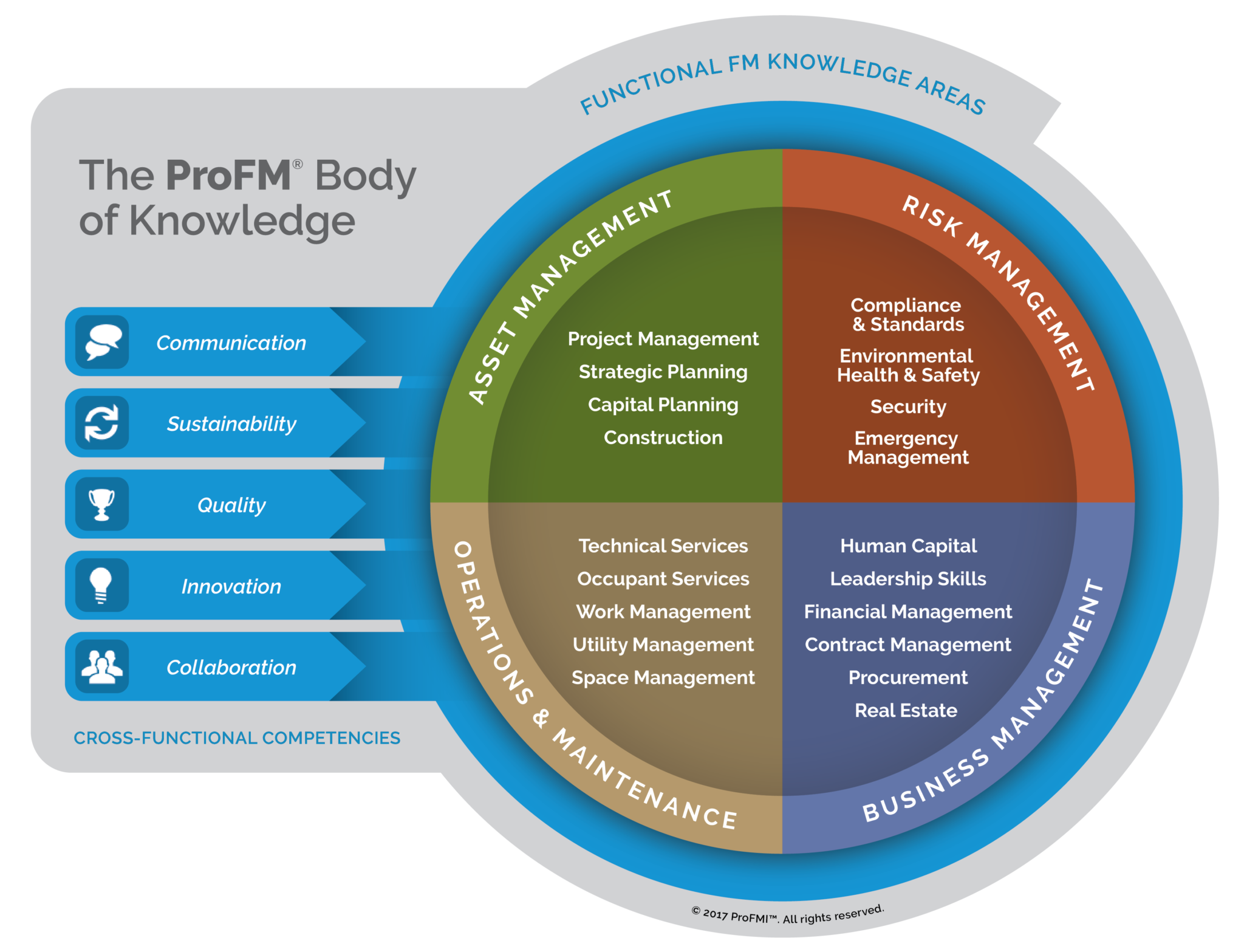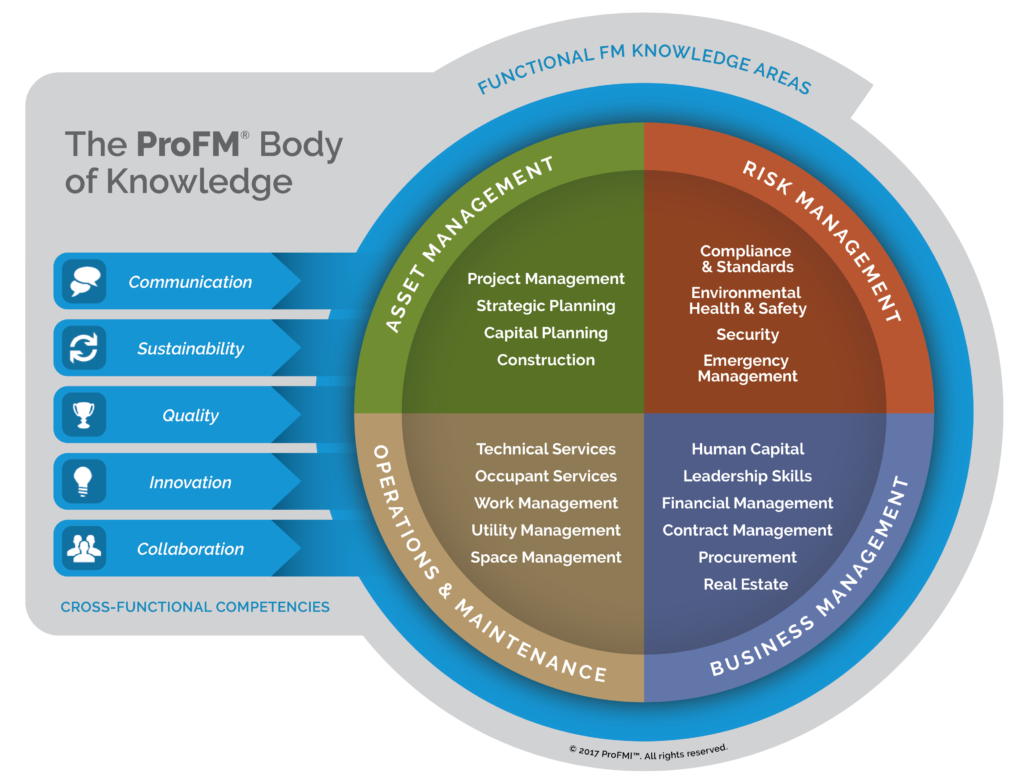 Certification and credentialing are key to recruitment and remuneration. A small investment in training helps expand your current role and prepares for the next phase in your career, allowing you to earn more. The ProFM delivers training defined and demanded by FMs and employers worldwide. Released in March 2018, the ProFM Credential Program covers the most timely topics, technology and best practices, including the new ISO 41000 standards.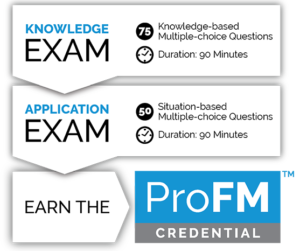 Facility professionals around the globe have access to in-person or online ProFM courses offered by approved Education Partners. These partners provide a community of support for local facility professionals.
ProFM instructors are experienced facility professionals and educators who are committed to enhancing the knowledge, skills, and careers of working facility professionals. They teach the ProFM Body of Knowledge, while providing unique industry and geographic perspectives through in-person, online, and corporate training courses.
Online study tools are also offered for people who want to self-prepare or have an unpredictable schedule making it hard to commit to attending a class.
ProFMI is a partnership between National Facilities Management & Technology (NFMT), a Milwaukee, Wisconsin, provider of live and online facilities management education, and Holmes Corporation, an instructional design, marketing and distribution firm delivering premium quality learning systems to professionals around the world.

Interested in earning your ProFM credential? Visit www.ProFMi.org.