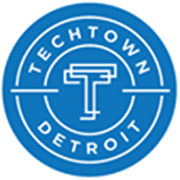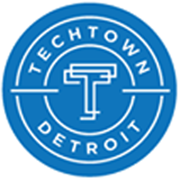 Detroit Urban Solutions has been in the works for years and is coming to fruition with Wayne State's purchase of the NextEnergy Center across the street from TechTown's headquarters. The university plans to transform the building into the Wayne State Industry Innovation Center (I2C), a facility for university and industry collaboration and research, with a focus on cyber physical systems including cyber security, connected and autonomous vehicles, and smart city technologies.
"A focus area in Wayne State's five-year strategic plan is that the university will become a hub of innovation. This is strong action toward that goal," said WSU President M. Roy Wilson. "Building on the momentum generated by Wayne State'sIntegrative Biosciences Center and Anderson Engineering Ventures Institute, TechTown, Henry Ford Health System and several others, we're turning this key part of Midtown into an energized district where cross-sector collaborations will continue to drive our city forward."
Detroit Urban Solutions is a product of the Detroit Innovation District working group convened in 2014 by Detroit Mayor Mike Duggan.  It will include both a physical location, with programming focused at TechTown, I2C and IBio, as well as a virtual component that will encompass complementary efforts citywide.
"Innovation consortiums like Detroit Urban Solutions are a key component of Detroit's revitalization," said Mayor Duggan. "Detroit Urban Solutions will create and commercialize new ideas and support our regional economy—creating jobs that leverage Southeast Michigan's unique attributes and expertise in mobility, digital health and more."
As a key DUS partner, NextEnergy will remain in the TechTown district, leading the mobility and energy initiatives.
"We are excited about the opportunity be part of a focused epicenter for innovation," said Jim Saber, President and CEO of NextEnergy. "This partnership provides additional opportunities to leverage our global reach to attract new talent and business ventures to the region to accelerate and deploy solutions that create smarter, cleaner and more accessible communities and cities."
Additional Detroit Urban Solutions partners include the City of Detroit, Design Core Detroit, Detroit Economic Growth Corporation, Kyyba, Lear Corporation, Michigan Economic Development Corporation and the New Economy Initiative.
The consortium is designed to foster greater collaboration and connection among innovation efforts occurring in Detroitand across the region.
"The volume of tech innovation in metro Detroit and on the Wayne State campus, especially around mobility, health tech, cybersecurity and IoT, has been one of our region's best-kept secrets," said Ned Staebler, Wayne State's vice president for economic development and CEO of TechTown. "These efforts will coalesce in Detroit Urban Solutions. I assure you, the next Amazon will take notice."