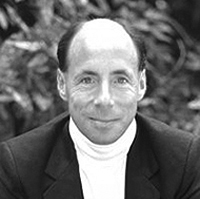 Wayne Ruga, FAIA, FIIDA, Hon. FASID, will lead an exclusive advanced leadership program during the Healthcare Facilities Symposium & Expo Sept. 16 to 19 in Boston.
The Generative Space method is an innovative and highly practical approach that is designed to improve your organization's performance. This original approach has been developed during the past 20 years through the hands-on experience, research, teaching, and documented evidence of Ruga.
When executed properly, the Generative Space approach can positively impact:
Financial performance
Market share
Revenues and profits
Organizational effectiveness
Community engagement
Fundraising
Technology adoption
Staff performance
Staff retention
Satisfaction scores
Safety performance
…and much more
Ruga is expanding his GS independent research project to include this special program for healthcare industry executive leaders who would like to learn this powerful method and be able to realize the impact of its many benefits through their own projects, organizations and communities.
Ruga is the founder of the Healthcare Facilities Symposium & Expo, The Center for Health Design, and The CARITAS Project. Throughout his career, Ruga – as an internationally recognized visionary and healthcare and design innovator – has taught, trained, advised, and provided consultations for healthcare industry and related leaders. More recently, during the past 15 years, he has collaborated with and trained international leaders in the practice of 'Generative Space' (GS) – an innovative approach to healthcare improvement that is creating transformative and sustained change.
Registration is $1,995 for early birds through July 19, $2,495 in advance and $2,995 for regular. ** Includes participation in specified HFSE events
The Healthcare Facilities Symposium & Expo is for healthcare administrators, executives, and senior level leaders, healthcare consultants, planners, architects, and interior design principals, corporate founders, board members, presidents, and owners.