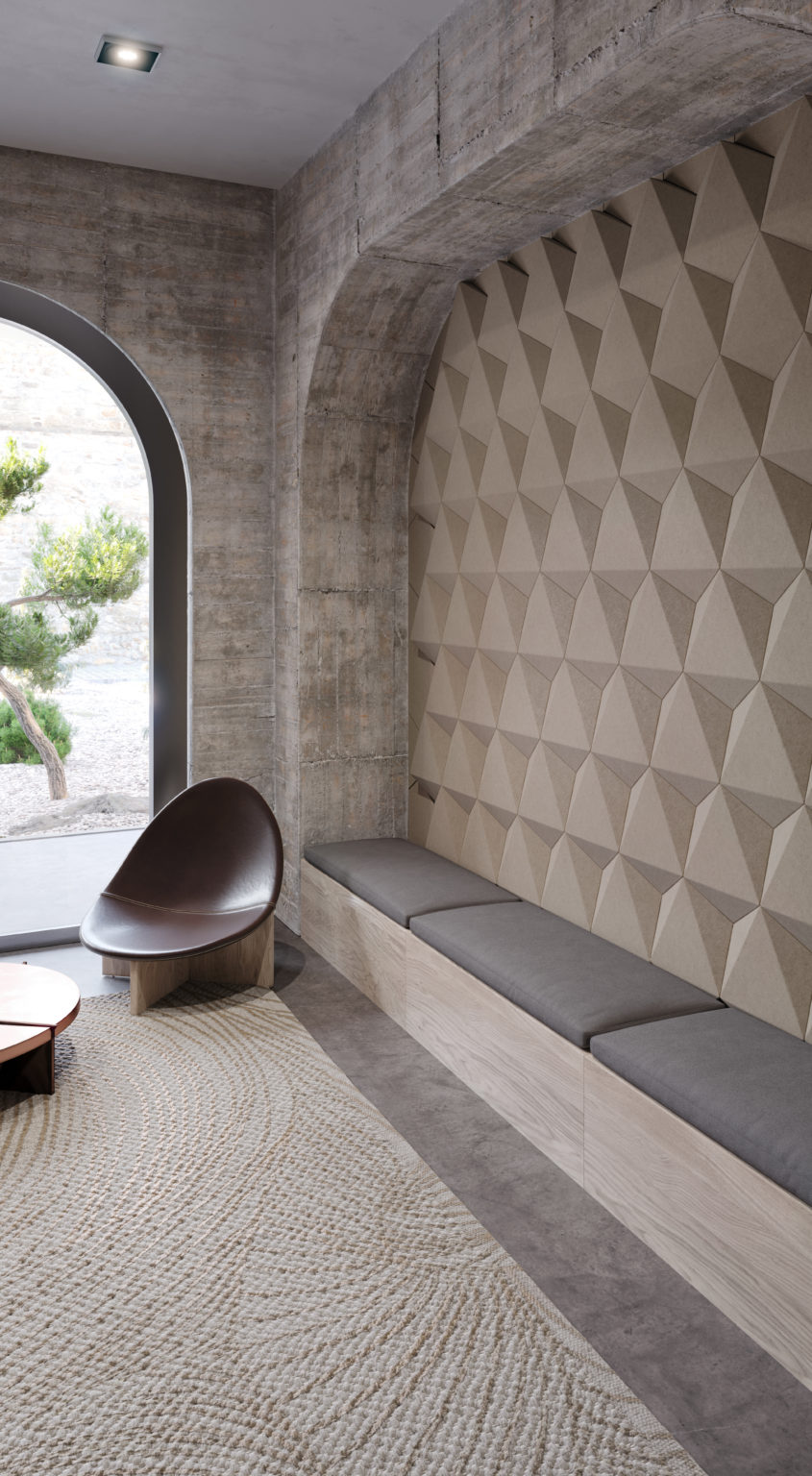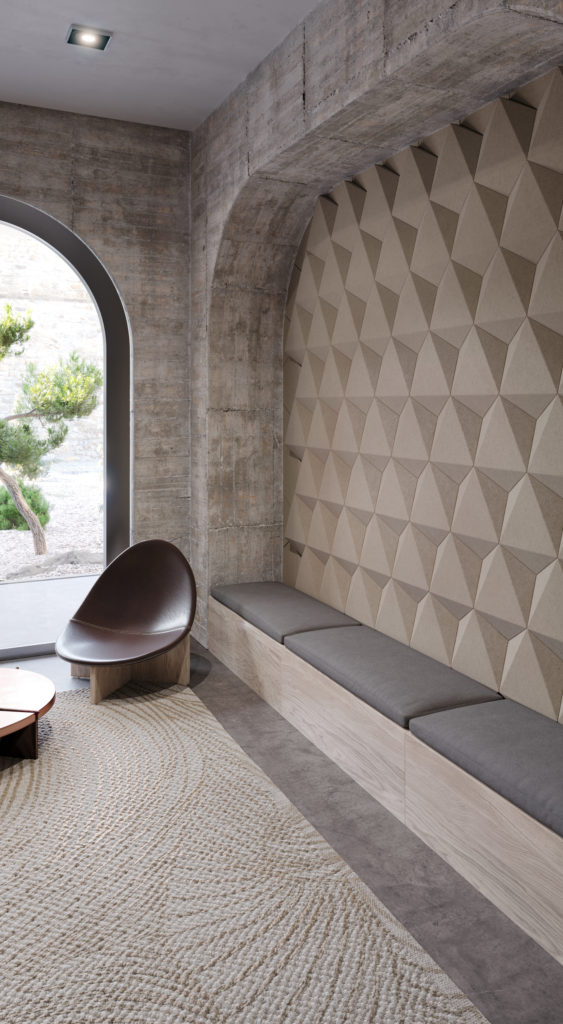 Turf Design is exploring the next level of acoustic innovation and construction with its latest tile introduction: Hex. Hex harnesses TURF's PET felt, creating a range of 3D folds that form hollow chambers— a structural component that increases its already impressive sound absorption. By thinking beyond the traditional, flat tile, Hex offers a powerful solution benefitting commercial spaces of all types.
"High-performance acoustics are the next must-have for commercial spaces," notes Robert Perri, president, Turf Design. "The need for collaborative environments in public spaces and workplaces will be paramount as we emerge from the pandemic. Folded tile solutions like Hex and our previously launched Reed will help make any space viable for meetings and conversations, while helping occupants avoid the 'sound shock' that might come with a return to public life."
Each hexagonal tile merges four triangles of TURF felt and sculpts them into a convex, multidimensional form with a height of 13.5," with of 11.69," and depth of 2.25." The central triangle can be positioned in a multitude of arrays and directions, and Hex even complements TURF's popular Hive collection.
The dimensions and folds of the tile enable it to reach a high-performing NRC (noise reduction coefficient) of .9. Hex is available in 8 TURF Textures — a digitally printed wood design with virtually no repeat — and a range of 30 stunning colors ranging from neutral to bold. About Turf Design TURF exists to fight the tyrannical disturbance of the open space echo.
Everything TURF does is designed to keep waste to a minimum. Their systems are made from up to 60% pre-consumer PET (polyester) plastic. They manufacture on-demand, which keeps inventory-associated waste low. And since TURF ships from the brand's hometown of Chicago they reduce emissions, too.
TURF's mission is to address the distracting echo of open spaces by creating acoustic solutions that are both remarkably effective at turning down the noise and visually stunning to entertain the soul. Equally stunning is the speed of their response and the custom installation experience delivered. TURF's custom capabilities exceed expectations with accessible costs, allowing designers' and architects' most dramatic visions to be realized.