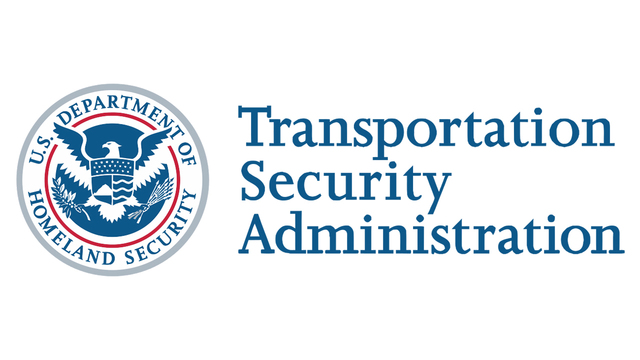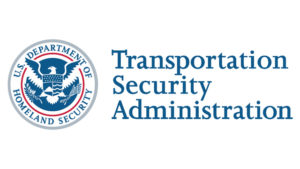 The number of passengers expected to be screened at Transportation Security Administration checkpoints across the country this Thanksgiving season was expected to be extremely high. From Friday, November 17 through Monday, November 27, more than 24 million travelers—one of TSA's busiest Thanksgivings on record–were screened at airport checkpoints during the holiday travel period, a 6 percent increase compared to last year.
The busiest travel days were the Tuesday and Wednesday leading up to Thanksgiving and the Sunday after Thanksgiving. The Sunday after Thanksgiving was projected to break into TSA's top five busiest days ever, with more than 2.6 million passengers and crew members expected to be screened on that day alone.
Through the TSA Airport Operations Center and in coordination with airport and airline partners, TSA maintains effective and efficient security operations at checkpoints nationwide during the busy Thanksgiving holiday travel season. The center tracks daily screening operations, rapidly addresses any issues that arise, and deploys personnel, canine teams and technology where needed.
As Thanksgiving and the holiday travel seasons arrive, securing the travel of millions of passengers daily remained TSA's top priority. It is well known that terrorists continue to focus on aviation, which is why TSA continues to focus on providing robust security screening. TSA takes many security measures, seen and unseen, while working closely with industry partners such as airlines and airports to enhance the traveling experience and ensure every passenger arrives to their destination safely.
The best way to ensure a quick trip through the security screening process is to prepare, prepare, prepare.
Passenger preparedness can have a significant impact on wait times at security checkpoints nationwide. To facilitate the security screening process, travelers should arrive at the airport early. It is recommended that travelers arrive two hours in advance of their domestic flights at Washington Dulles International Airport and at Ronald Reagan Washington National Airport and three hours prior to an international flight to ensure that they have time to park their cars or return rental cars, check their bags with their airline, get their boarding pass and hit the restroom—all before heading to the security checkpoint.
Some helpful tools and travel tips for the airport security checkpoint include:
Be ready when you enter the checkpoint line: Have an acceptable ID and boarding pass out of your wallet and ready to hand to the TSA officer. Once you get to the divesting tables, remove laptops, any electronics larger than a cell phone and the 3-1-1 compliant liquids bag, from carry-on baggage and place those items in a checkpoint bin.
Be prepared to remove all electronics larger than a cell phone from your carry-on bags and place them in a bin with nothing above or underneath them.
Tweet or Message AskTSA. Issues receiving TSA Pre✓® on your boarding pass? Unsure if an item is allowed through security? Get live assistance by tweeting your questions and comments to @AskTSA or via Facebook Messenger on weekdays from 8 a.m. to 10 p.m. and on weekends/holidays from 9 a.m. to 7 p.m. You can also reach the TSA Contact Center at 866-289-9673.
Prepare for security when packing.  Put large liquids, gels, creams and aerosols, into checked bags such as shampoo, conditioner, suntan lotion, shaving cream and anti-perspirant. If you've only got a carry-on bag, make sure all of your liquids follow the 3-1-1 rule outlined below. And it's important to make sure that you've got no prohibited items in your luggage. Check TSA's web site feature "Can I bring my ________?" at www.tsa.gov. Type in an item and find out immediately if you can bring it in your carry-on bag, checked bag, either or neither.
Follow the 3-1-1 liquids rule for your carry-on bag. When packing a carry-on bag, it is important to remember that liquids, gels, aerosols, creams and pastes must be 3.4 ounces or less and all bottles must fit in a single quart size plastic bag and placed in a bin for screening. This includes sun block and tanning sprays for those who are travelling to sunny destinations. Let the TSA officer know right away if you're traveling with larger quantities of medically-necessary liquid medications or breast milk or formula for an infant as those can be screened separately.
Consider minimizing items that you wear to the airport such as bulky jewelry, scarves, hair accessories, large belts and other bulky items as these articles are likely to require additional screening. Remove all items from your pockets and put them into one of your carry-on bags so you won't lose them.
Check the bins: Equally important, travelers are reminded to check the bins when collecting all belongings after going through screening and before leaving the checkpoint screening area. Often, travelers leave behind laptops, wallets, ID, phones and loose change.
The TSA Contact Center is available to answer questions by email and phone at 1-866-289-9673. Staff is available from 8 a.m. to 11 p.m. weekdays and 9 a.m. to 8 p.m. weekends/holidays; and an automated service is available 24 hours a day, seven days a week.
Call TSA Cares. Travelers or families of passengers with disabilities and/or medical conditions may call the TSA Cares helpline toll free at 855-787-2227 at least 72 hours prior to flying with any questions about screening policies, procedures and to find out what to expect at the security checkpoint as well as arrange for assistance at the checkpoint.
Apply for TSA Pre✓® or other trusted travel programs like Global Entry, NEXUS, or SENTRI. To find the trusted traveler program that best suits your travel needs, use the DHS trusted traveler comparison tool. These programs help improve security and provide a more convenient travel experience by affording travelers access to TSA Pre✓® expedited screening lanes. Travelers using the TSA Pre✓® lane do not need to remove shoes, laptops, liquids, belts and light jackets at more than 180 U.S. airports. Find the program that best suits your travel needs. To get additional information about TSA Pre✓®, visit the frequently asked questions page on the TSA website.As a reminder, public awareness is key for supporting TSA's security efforts. Travelers are encouraged to report suspicious activities, and remember, If You See Something, Say Something™. For individuals traveling abroad, please check the U.S. Customs and Border Protection's Know Before You Go page to learn about required documentation.