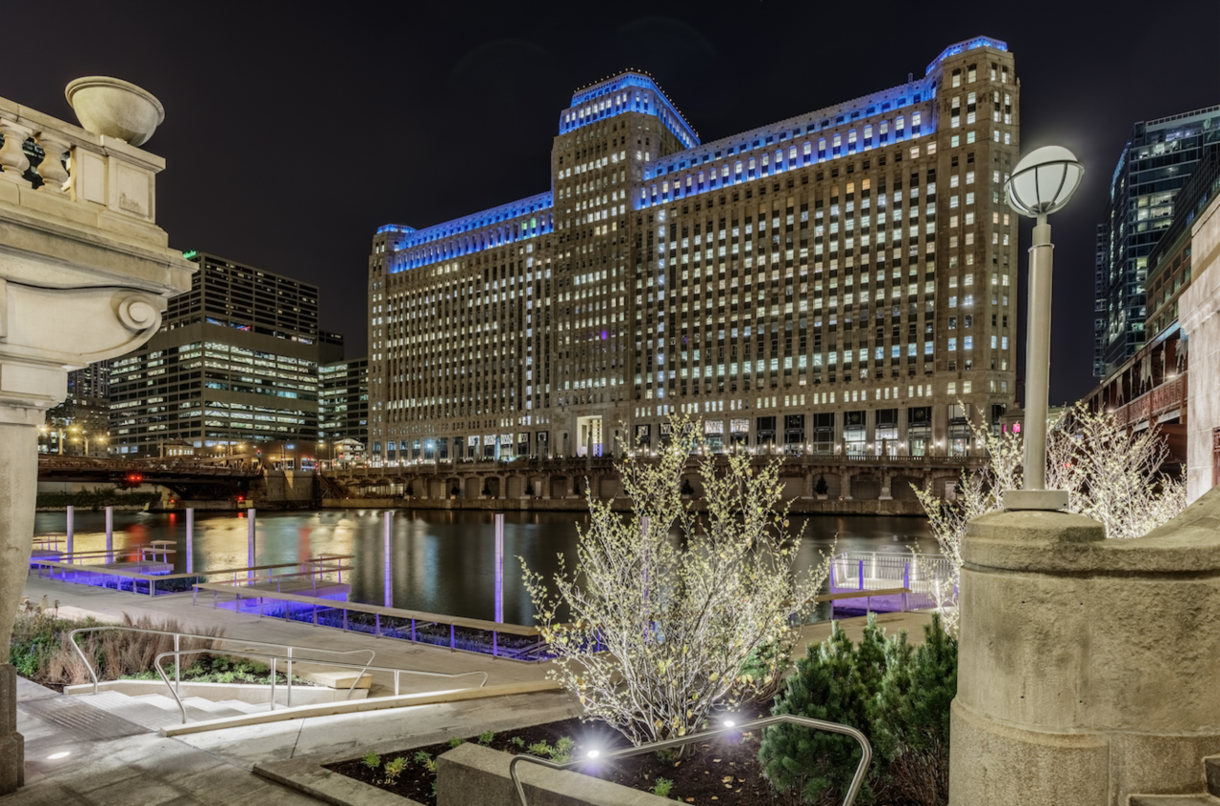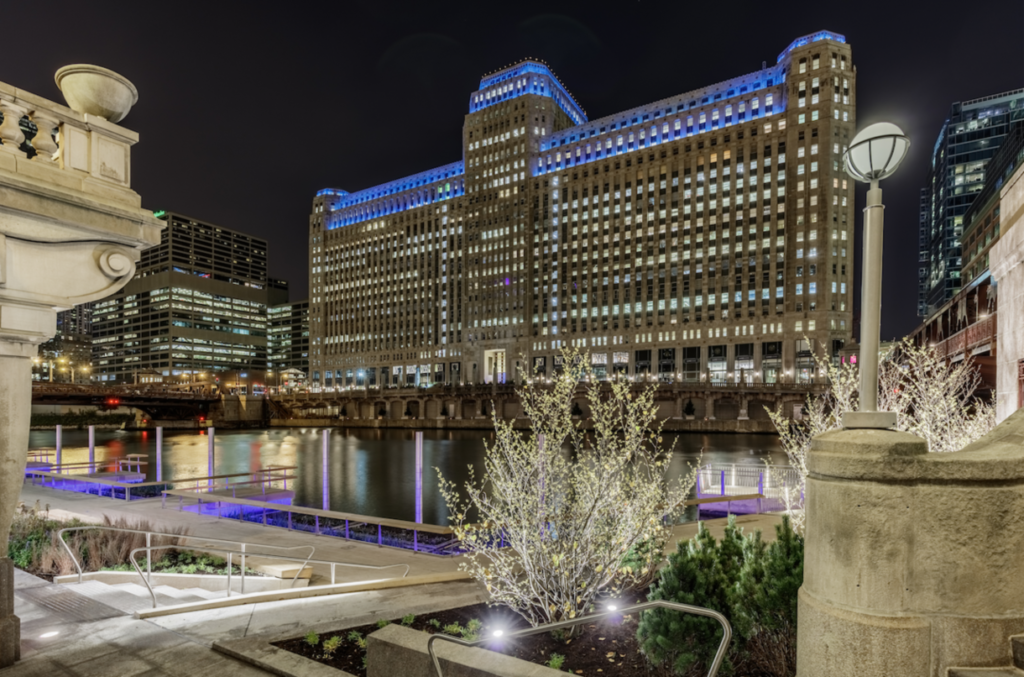 The Center for Active Design (CfAD) has announced that theMART, located in the River North District of Chicago, has achieved a Fitwel 2 Star Rating, recognizing the property's ability to support the physical, mental, and social health of its occupants. theMART, owned and managed by Vornado Realty Trust, is the largest privately held commercial building in the United States. The property is over 4 million square feet, spans two city blocks, rises 25 stories and is visited by an average of 30,000 people each business day. The largest building to date to receive Fitwel Certification, theMART also represents the first certification achieved under Fitwel's Multi-Tenant Whole Building Scorecard for workplaces. The iconic and historic building now includes strengthened operational and design features that support a healthy environment for its hundreds of tenants. The Fitwel Certification System is the leading global health certification that optimizes buildings to support occupant health.
The Center for Active Design (CfAD) developed the Fitwel Multi-Tenant Whole Building Scorecard, based on Vornado's interest in impacting the entire building, including leased spaces, rather than solely focusing on owner-occupied areas. theMART successfully achieved this Fitwel designation through its centralized management and rigorous operating standards that improve physical, social, mental and community health for its occupants. theMART is not only located in the highly walkable and transit-friendly downtown business district in Chicago, but it also overlooks the Chicago Riverfront, a nine-block public amenity for tenants and visitors to enjoy. Other notable features of theMART are the recently designed Grand Stair, which is visible from the main entryway and accessible for tenants and visitors alike, as well as Marshall's Landing, a food and beverage outpost which can seat more than 800 people in an informal, collaborative environment. Vornado has also actively established policies to create healthy indoor and outdoor environments for tenants, including tobacco-free, indoor air quality, and green purchasing policies.
"TheMART has a long history as an iconic business hub for the City of Chicago. Our recent renovation continues to transform the building to meet the modern needs of companies and the people they employ. We are very pleased that the Center for Active Design and the Fitwel Certification have recognized our innovation and prioritization of health and wellness for our property's tenants and visitors," said Myron Maurer, COO of theMART.
"Vornado continues to demonstrate their leadership role in the healthy building movement, by taking on the challenge of implementing Fitwel at the scale and complexity of theMART and impacting thousands of people. Their success with Fitwel demonstrates the potential for buildings of all sizes to be optimized to support health," said Joanna Frank, president & CEO, CfAD.
In only eighteen months, Fitwel has gained rapid global traction, with over 1,300 users representing over 600 companies in over 35 countries. Additionally, over 150 projects have been Fitwel certified or are under review for certification, impacting more than 465,000 people in workplaces and residential buildings. Fitwel is working with companies to ensure health is an integrated part of the design, development, and management of real estate portfolios. Now more than ever, data-driven resources that support companies' ESG strategy, such as Fitwel, are being utilized by industry leaders, in response to the growing demand from investors for proven corporate responsibility.