2020 has been the year of unprecedented facility management challenges. You've fought through the daily pivots and roadblocks and you've survived, making your mark and elevating your status to "critical" in your organization. Now what?
Keep the momentum going for 2021 and beyond. Facility managers have been looking for a seat at the leadership table for decades, and now you have a foot in the door. It's up to you to prove that you belong there.
A lack of professional awareness has long been an issue for FMs. Anyone in FM knows that facility management goes beyond operations and maintenance. We deal with project management, finance, procurement, real estate, human resources, risk management, sustainability, asset management and so much more. We know this, but most senior management teams don't understand just how many skills our jobs encompass.
To build awareness, we need to define what we do, and commit to doing it well. One way our jobs have been defined is shown in the chart below, which depicts the 24 knowledge areas and competencies that make up the job of an FM.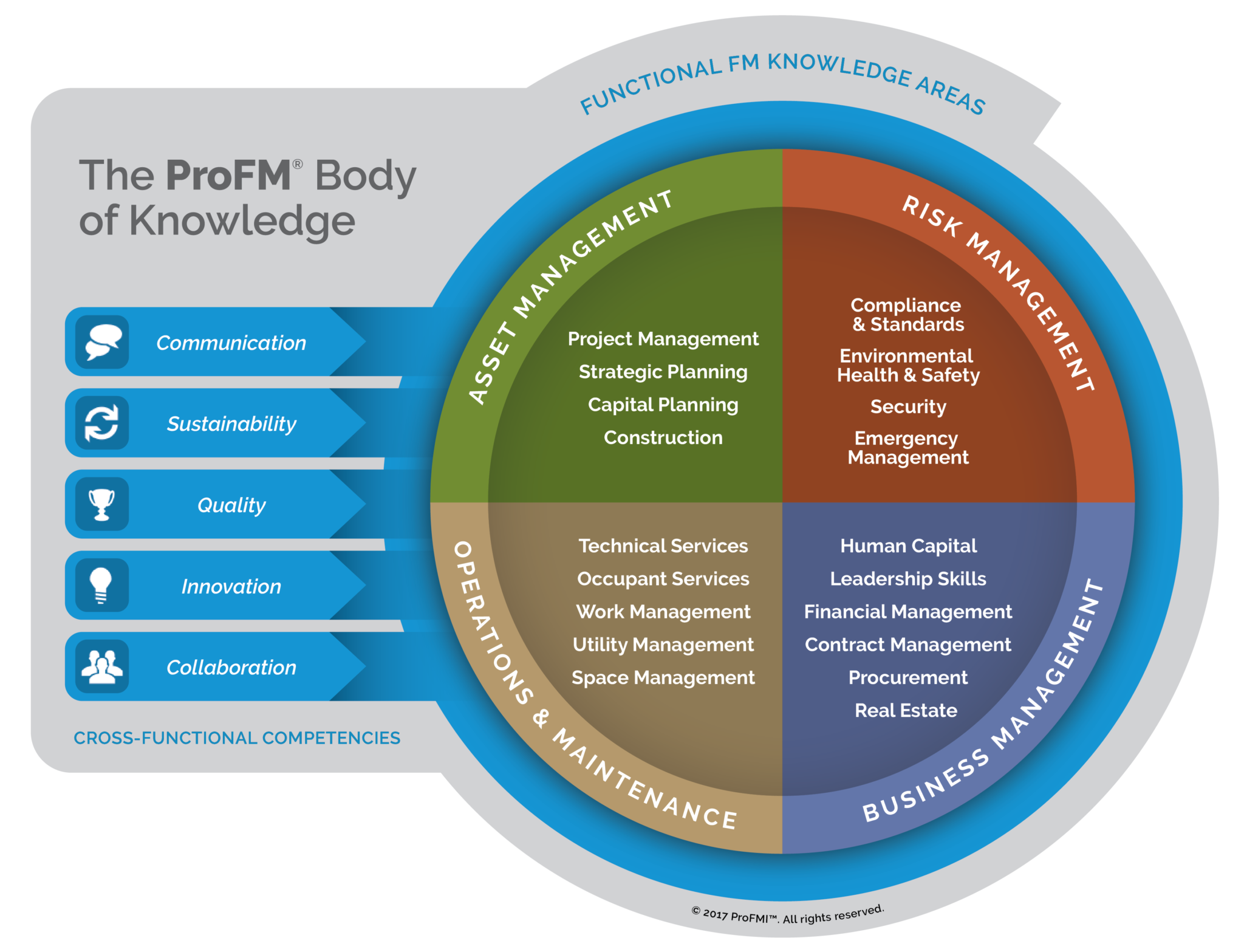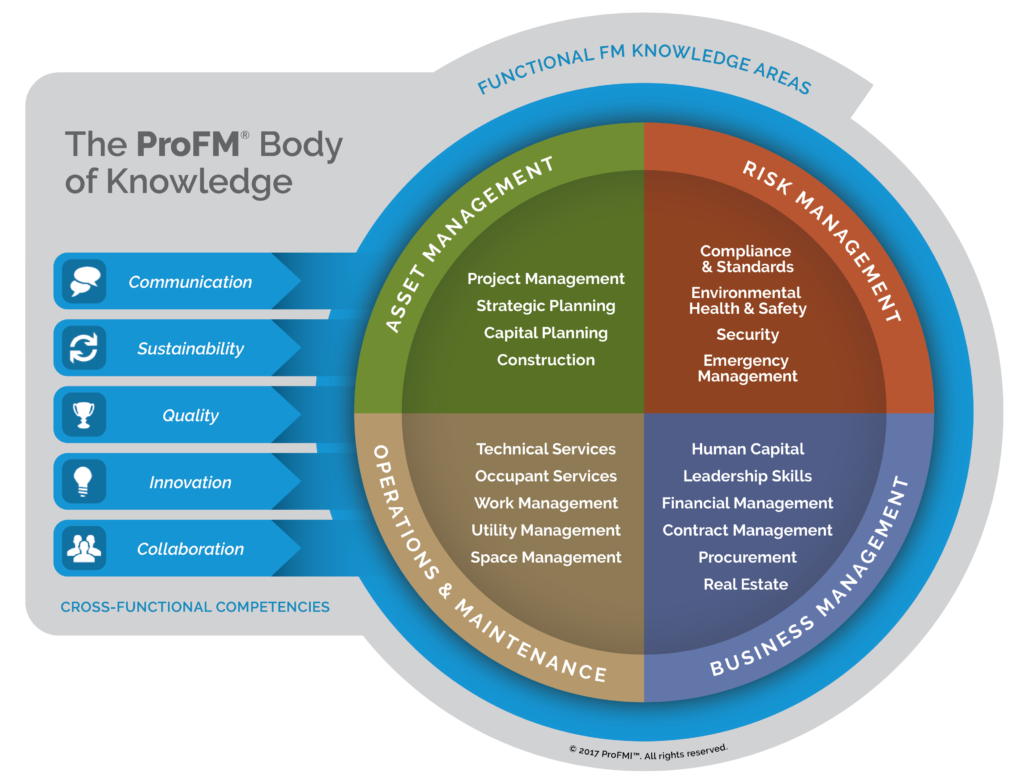 This "Body of Knowledge", built by the Professional Facility Management Institute (ProFMI), comes from a study including feedback from more than 3,000 FMs across 93 unique countries and 1,800 employers. If you want to see how close your skillset comes to this list, you can complete a free Map Your Gap self-assessment.
ProFMI also built a training program and credential around this Body of Knowledge to help FMs fill in their knowledge gaps, the ProFM Credential Program. It aligns with the latest ISO 41000 series of standards and 147 of the U.S. Federal Buildings Personnel Training Act performance criteria, making it one of the top ranked FM training programs.
If you want to prepare for the spotlight that's pointed in your direction and lead the transition back to the workplace in 2021, now's the time to start your ProFM credential training! McMorrow Reports readers can access early Cyber Monday savings of $500. Order online until December 4 with code SAVE500.