Healthcare design, construction, operations, real estate and other facilities related professional across Southern California now have within easy reach opportunities for local networking and targeted educational sessions with the launch of The Health Care Institute Southern California.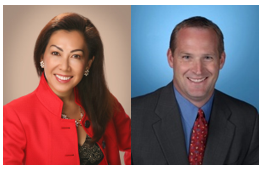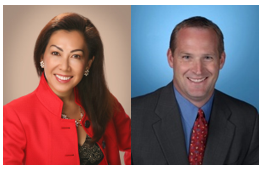 Led by Bill Foulkes of Cumming Corp. as President and Dianne Lee of AECOM as President-Elect, the newest local HCI chapter supports the national organization's mission to enhance the skills of and unite professionals within the healthcare built environment.
The new organization's Board is rounded out by experienced professionals from area organizations, including:
Liz Gribben, Kitchell Contractors Inc. – Vice President & Program Co-Chair, Orange County
Jeff Hankin, Stantec – Treasurer & Program Co-Chair, San Diego
Tom Bethmann, Layton Construction – Secretary & Sponsorship Co-Chair
Tan Warren, RTKL Callison – Sponsorship Co-Chair
Chai Jayachandran, SmithGroupJJR – Program Co-Chair, Los Angeles
Anat Grant, DLR Group – Program Co-Chair, Los Angeles
Clarissa Chiang, Cumming Corp. – Membership Co-Chair
Andy Millar, Hensel Phelps – Membership Co-Chair
Alyssa Scholz, Gensler – Program Co-Chair, Orange County
Trisha Clark, Cannon Design – Program Co-Chair, San Diego
Paul King, McCarthy Building Co. – Program Co-Chair, San Diego
HCI Southern California will provide a local focus for healthcare facility management, design, construction and real estate professionals by providing regular educational programs and networking events in Los Angeles, Orange County and San Diego.
"I am pleased to be part of such a prestigious Board, which will bring a much needed local HCI presence to Southern California" Foulkes says.
The organization kicks off this effort with a program on May 24 that asks "Where Do You See Healthcare Organizations Investing Their Capital Resources Over the Next 10 Years?"
This event will feature insight from Andrew Moey, Division Head Project Mgmt. Division I, County of LA Dept. of Public Works; Gordon Oakley, Deputy Division Chief of OSHPD Facilities Development Division, Southern California; Alicia Wachtel, Executive Director, Facilities Planning, Design & Construction, Cedars Sinai; and Karl Wagner, Sr. Dir. Construction Ops, Real Estate & Construction, Providence St. Joseph Health. Stacey Pray, AIA, ACHA, CASp, President of SHP Project Development Inc., will moderate.
The event is free to HCI Members.  Additional details, and registration, are available at  www.hcisocal.info/events.
The organization is seeking additional volunteers with a passion for providing education and professional development opportunities. To learn more about HCI Southern California, visit  www.hcisocal.info.