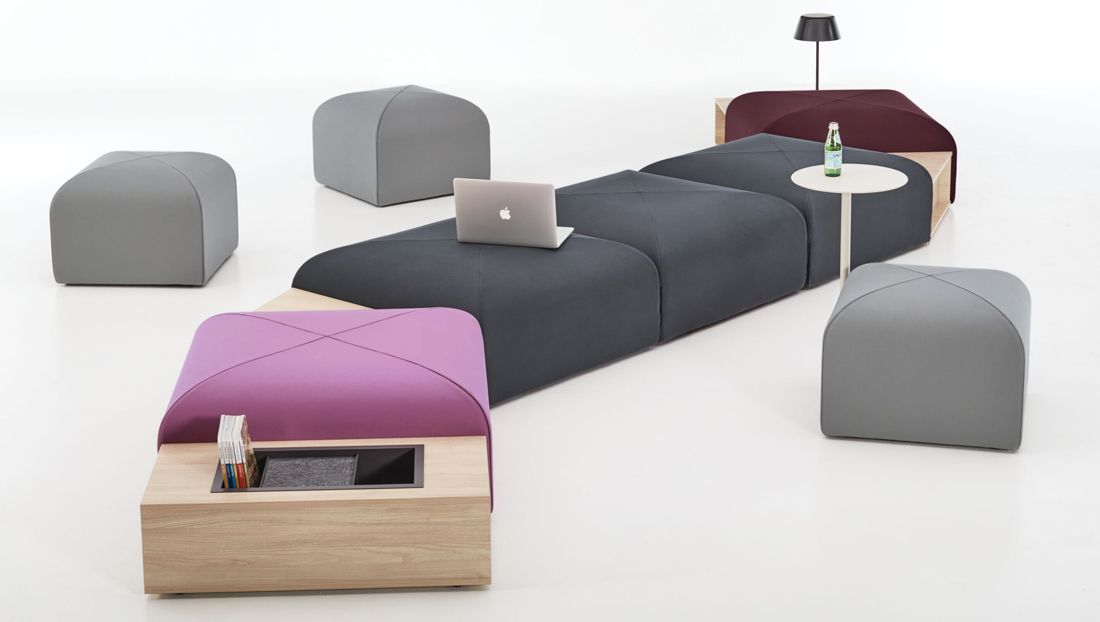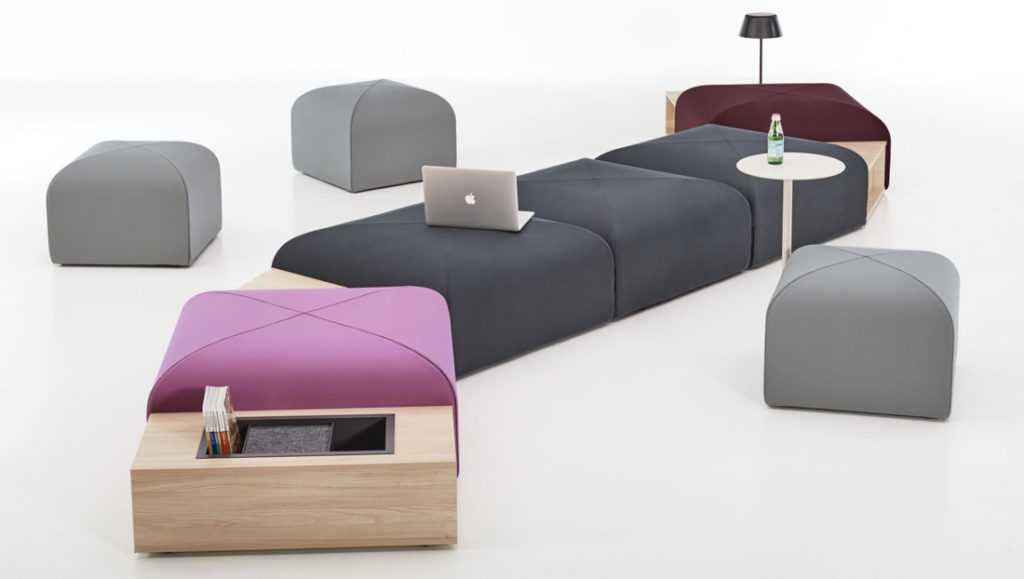 April 16, 2021 — Innovative workplace furnishings manufacturer Teknion Corporation recently announced the launch of Bonds, a collection of adaptable modular seating, designed by collaborative partners Iratzoki-Lizaso. Seeking a solution for balance between free form modularity and prescribed arrangements in collaborative workspaces and social spaces, Bonds is designed to achieve both with innovative connectivity. The unique solution offers a degree of freedom for the end-user to design various layouts with ease.
Designers tend to have obsessions over small systems, and this was the case with the cross-strap system used in the Jacob's Ladder toy," explained Ander Lizaso, designer and partner, Iratzoki-Lizaso. "We thought it was underused and had the potential to give modular seating a new degree of flexibility. We wanted to provide some degree of freedom that featured predictable movement."
Bonds can be ideal in collaborative, social spaces where people tend to gather to work, converse, or relax, whether on education or healthcare campuses, in corporate or hotel lounges, or in public or retail spaces. The collection is comprised of seating modules that connect in a multitude of configurations and auxiliary tables that provide surface and storage. Tables can be tucked between modules to form a curve or angle suited to any space and activity.