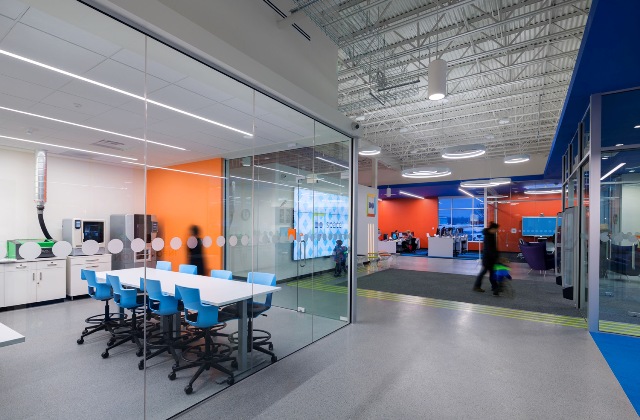 Omaha, NE – Do Space, for which HDR served as the lead architect, opened to a community eager to get its hands on the latest software, computing, emerging technology and innovative learning experiences available.
 Approximately $3 million in technology is available on the first floor of Do Space. There are also individual work stations and computer stations, a 3D lab, and meeting rooms with video conferencing technology. The computer lab is equipped with personal computers and Macs for public use, while visitors can also check out mobile laptops and eReader tablets to use within the space. A teen's room and kid's room are also featured.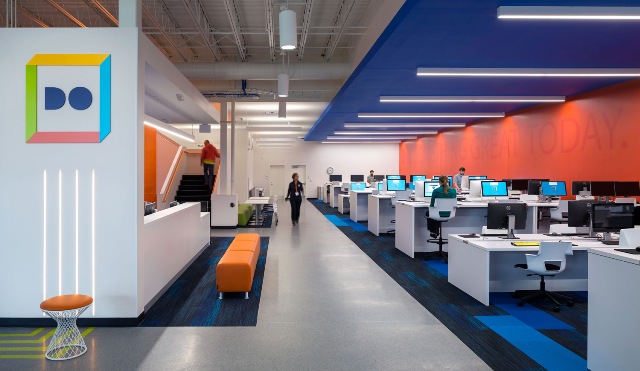 This HDR-produced video shows how 
Do Space
is rethinking the evolution of the modern library.
David Lempke, HDR design principal, told NET News in an interview that the original planning team thought about the project as a library, which was both helpful and limiting. "The very basic question was, 'What's the future of the library?'" Lempke said. "Does the library have a future?"
From there, as Lempke explained, the planners "realized that you know it's really not about the physical book. It is about knowledge. It is about accessing that information and how that information is disseminated.  That's the turning point."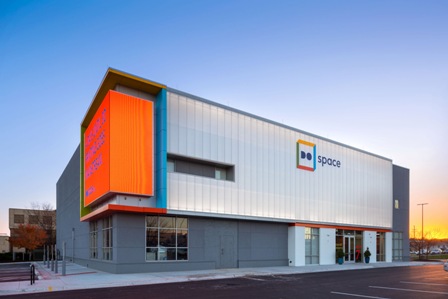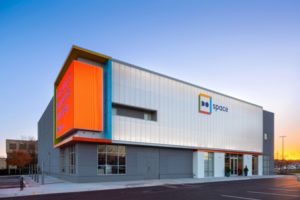 Along with one-on-one technology assistance, Do Space offers educational programming and learning experiences such as job skills classes and programs, STEM-focused workshops, community events, and discussion groups.
Omaha's first technology library and digital workshop,
Do Space,
 is one of the only privately funded technology libraries in the nation. Membership is free, and is available on-site or online.
Photos courtesy of HDR Architecture, Inc.;© 2016 Dan Schwalm/HDR