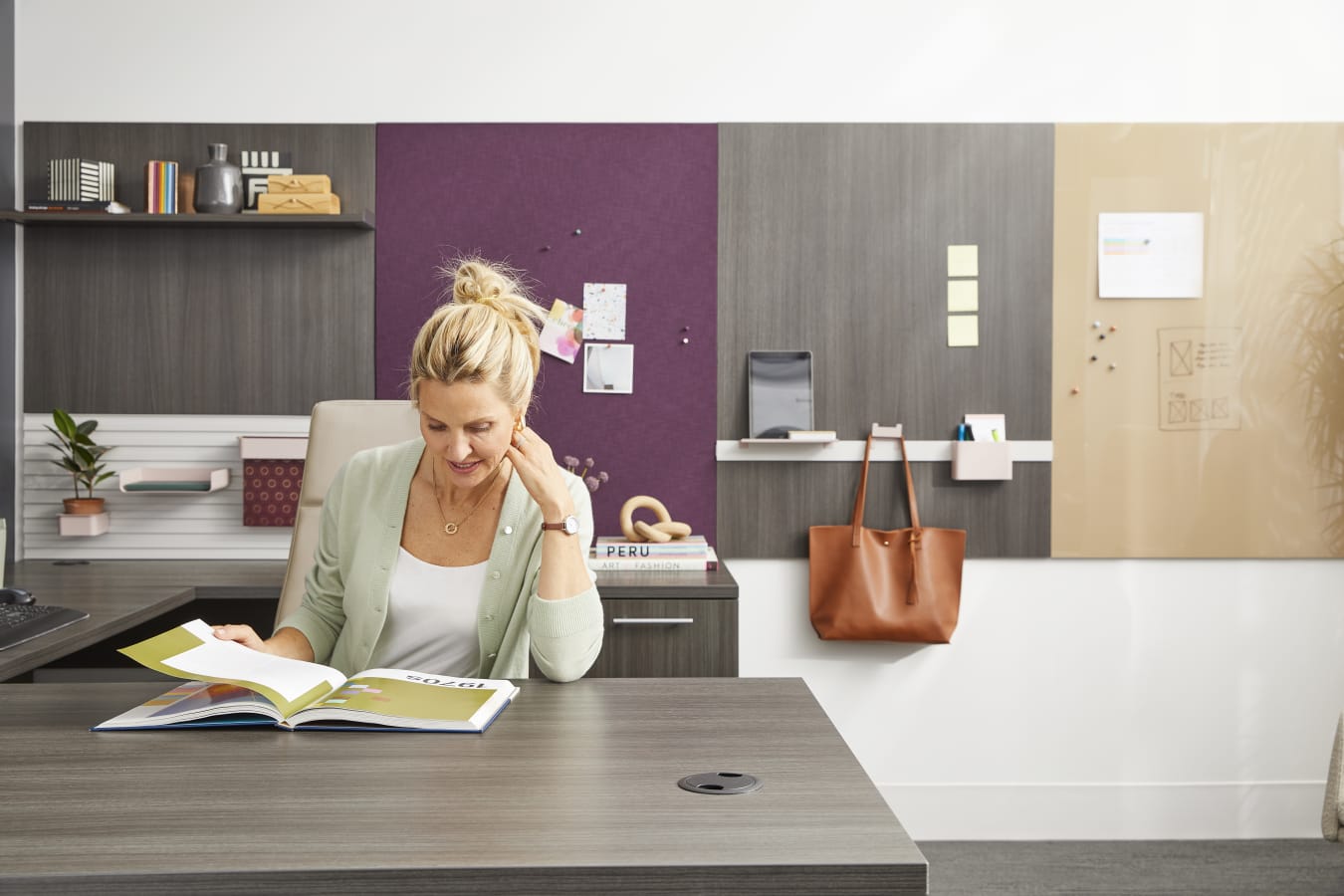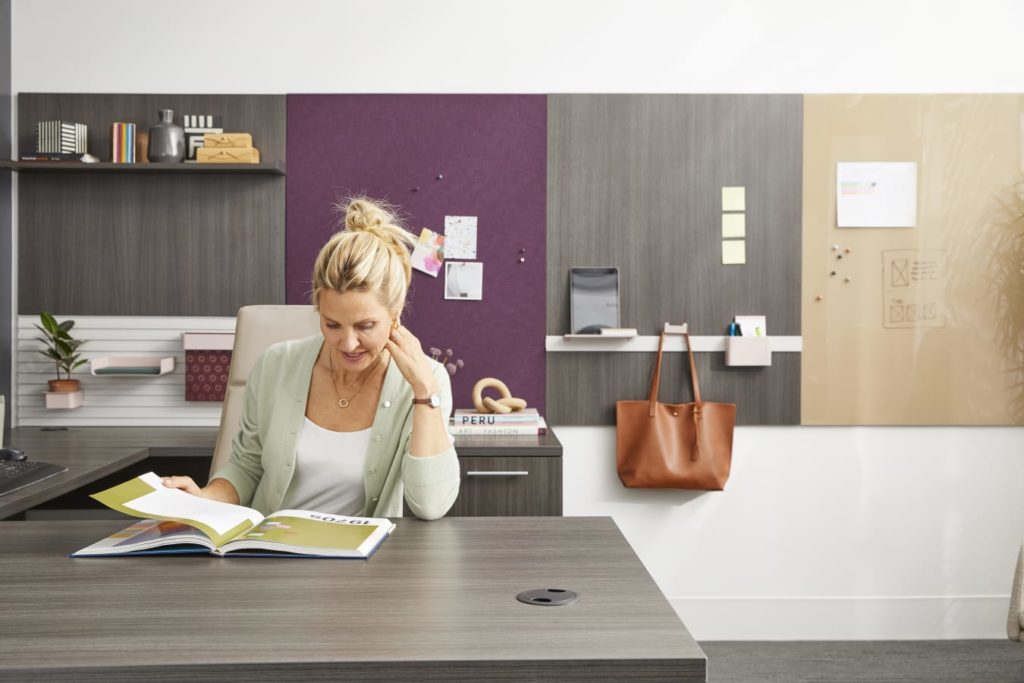 When you think about better work, organization, planning and meeting…what do you think of? Some may say filing cabinets, storage units or conference rooms, but HON had another idea: combining the best of all elements into one customizable tack zone solution.
Workwall, launched in summer 2021, takes functionality to the next level. It's a cohesively engineered tile system that mixes and matches metal, fabric, laminate and glass materials with smart tools and accessories that celebrate who you are and how you work.
HON NeoCon showroom tours, located in suite #1130, are by appointment only. Book your appointment today.