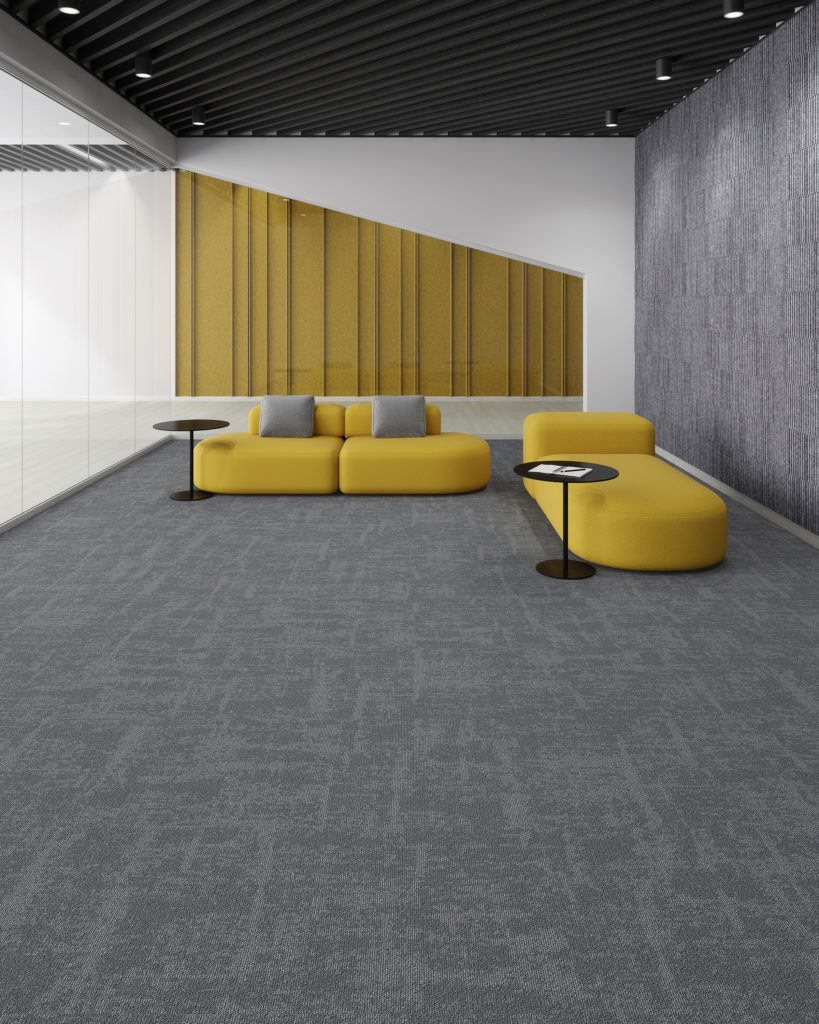 Patcraft, a leader in high-performance commercial flooring, has introduced its latest carpet tile collection, Artful & Textured. Available in three 24" x 24" modular styles, the collection features depth and variation to create scale and contrast within the built environment. Inspired by the beauty found in our personal surroundings, the soothing colorways range from warm to cool neutrals in order to enhance a sense of connectivity and achieve balance within a space.
During the Spring of 2020, as many shifted to working from home, designers found time to look for inspiration in new places. Without access to standard tools and resources and looking for a way to focus on the importance of connectivity, Patcraft product designer, Linnzi Rich, turned her attention to her home – observing texture and materiality in the items around her.
"As a curious observer, I am always looking to my surroundings for new ideas when designing a collection," said Rich. "Spending so much time at home gave me a different perspective—helping me notice texture in some of the most unlikely places."
Selecting items around her house like an old barn wood clock, textural walls, burlap and different fabrics, Rich experimented using pencil and paper to rub over the items and study the textural depth. The pencil-rubbed paper revealed unique patterns with shadows and positive and negative space. Rich selected several of the studies to scan and further create contrast digitally in the patterning, observing the textural quality of the various designs. Manipulating the highs and lows to create depth and play with scale, the artwork was translated into a three-style collection.
Within the Artful & Textured collection, Charcoal features a large scale, dimensional pattern. Graphite offers a grid visual that is both textural and distressed, and Ink has a linear pattern with an all over texture that serves the functional purpose of hiding seams. The coordinating styles work together to create transition and movement throughout a space.
Constructed with Eco Solution Q®nylon and EcoWorx backing, Artful & Textured is Cradle to Cradle Certified Silver. As a carpet tile with EcoWorx® backing, the collection can be recycled at the end of its useful life to then be remade into EcoWorx flooring through the re[TURN] Reclamation Program. Products are backed with limited lifetime warranties against stain, colorfastness to light, static and abrasive wear for maximum performance and appearance retention. The collection is also a part of Patcraft's pdQ program and is guaranteed to ship within 10 business days.