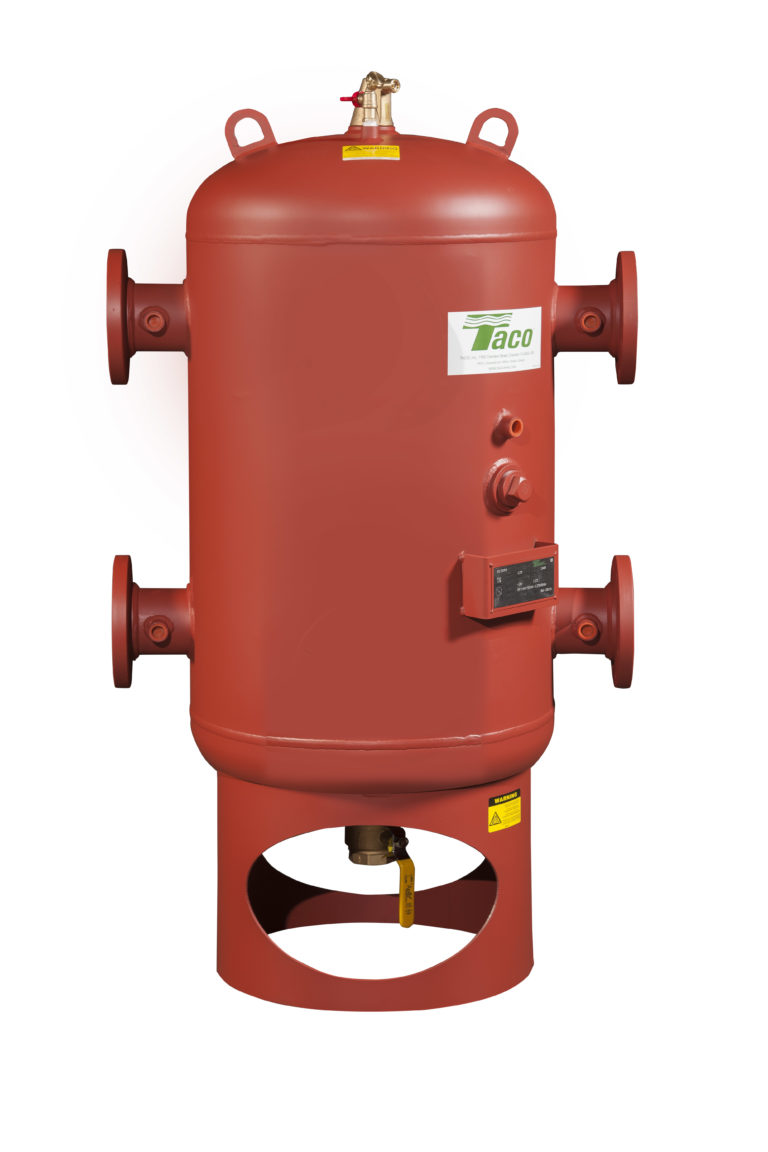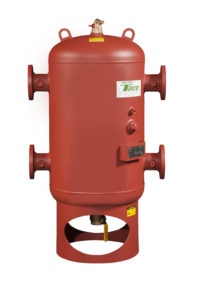 Taco Comfort Solutions' line of chilled and hot water multi-purpose tanks provides the options and durability needed for a broad range of hydronic applications.
The multi-purpose tanks (MPT), which range in standard sizes from 50 to 1050 gallons, are built to last with ANSI flanges and are ASME rated for 125 & 150 psi working pressures and a maximum operating temperature of 240°F. Flanges are available from two-inch through 10-inch.
Taco MPTs are often used as a buffer tank in boiler or chiller systems, serving to eliminate or reduce short cycling. MPTs are available in vertical or horizontal configurations, and with a wide range of lengths and diameters.
With the option of adding patented, stainless steel pall ring coalescing media in either packs or baskets, an MPT can also provide very effective air separation.
MPTs are available in 16 standard sizes and eight standard configurations, including corner models.  Insulation options include half-inch Armaflex or one-inch silicon blanket. Custom unit volumes, flange sizes and construction materials are available.
For more information, visit www.TacoComfort.com