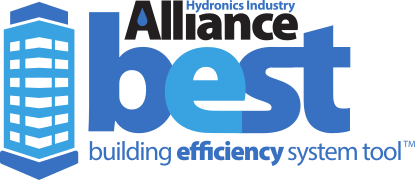 Taco introduces the free, interactive Building Efficiency System Tool™ (BEST).  The total commercial building HVAC system efficiency comparison tool solves the industry challenge of accurately comparing different styles of HVAC systems early in the design process. BEST brings EER, IEER, SEER, and COP data together to compare the performance, life cycles, and costs for any type of HVAC system – apple to apples!
BEST was created by a diverse group of commercial manufacturers from the United States, Mexico, and Canada to help prospective buyers, consulting engineers, and design/build professionals analyze real-world HVAC options to pinpoint the best system that meets budgetary and performance requirements.
BEST uses the Building Energy Efficiency Ratio™ (BEER), which take certified AHRI data, including certified unit efficiency ratios, certified manufacturers' published performance data, component performance curves, and pipe or duct required in typical systems with "as applied" correction factors – combining them to bridge the gap between laboratory test data and real world HVAC system performance to include installed and utility cost against load and weather.
The BEST can now be downloaded.