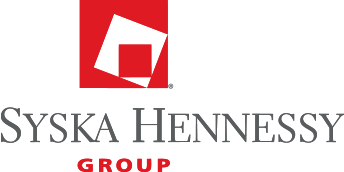 Syska Hennessy Group, an international consulting, engineering and commissioning firm, has won eight Engineering Excellence awards for 2018: six from the American Council of Engineering Companies (ACEC) New York and two from ACEC California.
According to the associations, ACEC New York's annual awards honor member firms for "design achievements of superior skill and ingenuity," and ACEC California's recognize "outstanding achievements in engineering and land-surveying projects completed by California firms."
Syska Hennessy's award-winning projects for ACEC New York include:
Diamond Award, Special Projects, for "Office of the Future," the world's first 3D-printed commercial office building. Syska was part of the team that designed, printed, assembled, and fit out this modern workplace, which is on the campus of Dubai's Museum of the Future.
Diamond Award, Building/Technology Systems, for Lotte World Tower. Syska designed MEP engineering systems to maximize usable area and minimize energy usage in the world's fifth-tallest building, which is located in Seoul, South Korea.
Gold Award, Energy, for Governors Island. Syska provided a complete upgrade and reconfiguration of the existing electrical infrastructure on the historic island in Upper New York Bay.
Gold Award, Building/Technology Systems, for Memorial Sloan Kettering Cancer Center. Syska provided MEP and fire protection services in the transformation of a long-vacant office building from the 1980s in Middletown, NJ, into a world-class, state-of-the-art cancer care facility.
Gold Award, Special Projects, for Mount Sinai St. Luke's Hospital. Syska served as the IPD-MEP engineer for 44 revitalization projects on the St. Luke's Hospital Campus within an 18-month period.
Silver Award, Industrial and Manufacturing Processes and Facilities, Brooklyn Army Terminal. Syska was a member of the project team that advised the NYC Economic Development Corporation on preparing 500,000 square feet of renovated, leasable space for light industrial tenants.
"The ACEC New York awards are our local version of the Oscars for engineers, so we feel quite honored to win six awards," said Cyrus Izzo, the New York-based co-president of Syska Hennessy Group. "We're also pleased that the winning projects reflect a broad cross-section of our practice areas, with healthcare, corporate, infrastructure, and energy all represented."
The winners of the ACEC California awards are:
Honor Award, General Services Administration's new federal courthouse in Los Angeles. Syska's Culver City office provided all aspects of mechanical and electrical engineering, as well as energy modeling, for this 625,000-square-foot project, which achieved LEED NC Platinum.
Merit Award, San Francisco International Airport's Terminal 1 Interim Boarding Area B. Syska's San Francisco office provided mechanical, electrical, architectural lighting, and vertical transportation design services for this temporary facility, which will serve as a fully functional boarding area for Southwest Airlines, American Airlines and Frontier Airlines for five years.
"Civic Buildings and Aviation are two of our most prominent sectors of activity," said Gary Brennen, the Culver City-based co-president of Syska Hennessy Group. "It means a lot to us that the ACEC has recognized the hard work of our teams."
Syska Hennessy Group is a leading global, full-service MEP, information and communication technology (ICT) and commissioning engineering firm. With more than 500 professionals across 17 offices, the company provides a full range of engineering services for projects of every size and budget. Since 1928, Syska has been designing smarter, safer, and more efficient buildings by integrating essential systems that respond and adapt to a changing world.