November 6, 2023 — Facilities managers (FMs), architecture and design (A&D) professionals and others involved in creating and specifying commercial interiors are invited to submit a presentation for consideration for NeoCon 2024 Programming. The NeoCon commercial interiors event provides unparalleled programming across a diverse range of categories, offering educational and inspirational expertise and insight on today's most important topics.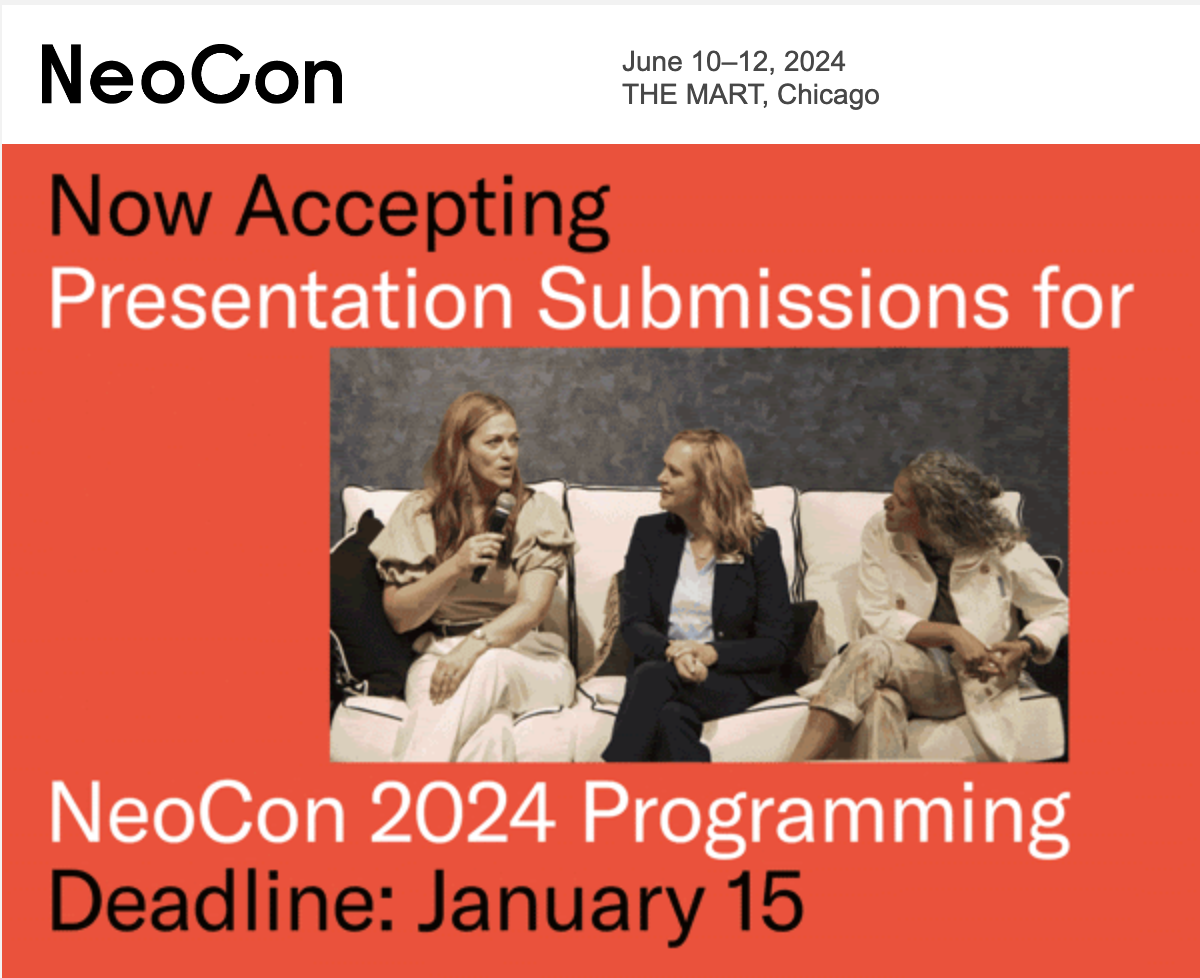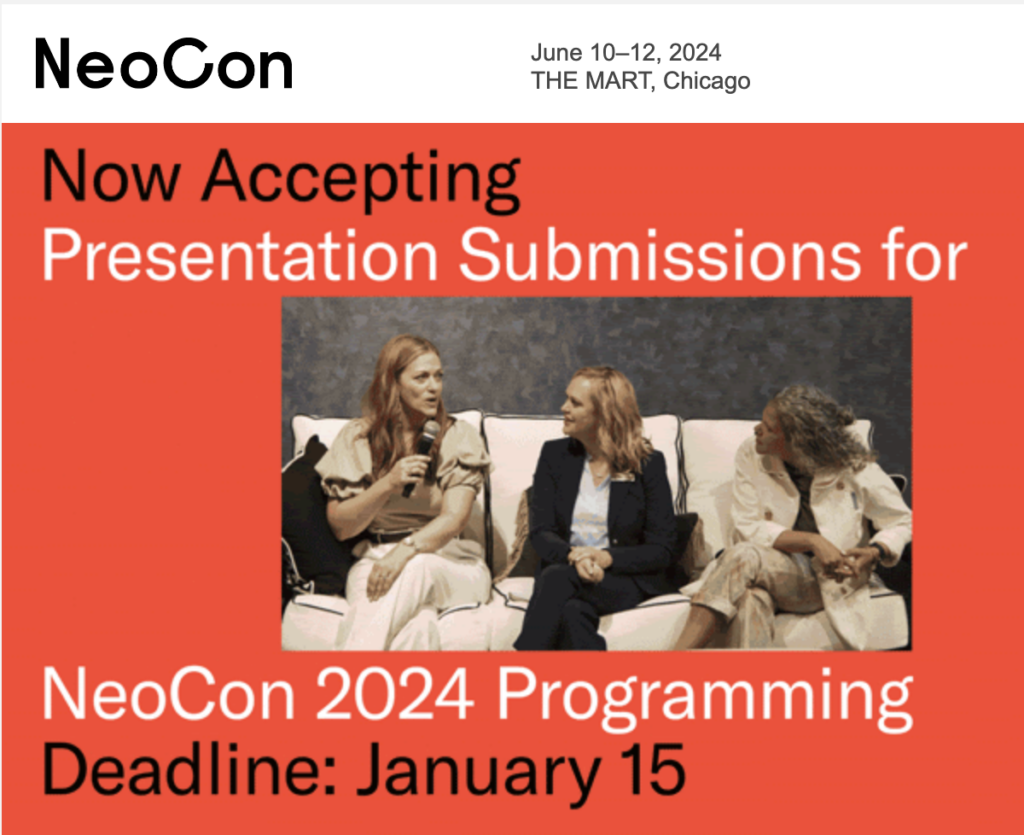 Submissions may be considered for the following programming formats:
ONLINE CEU SESSIONS
Pre-recorded, professionally produced 1-hour sessions available on the NeoCon Learning Hub Monday, June 10th through Friday, September 13th. Virtual CEU Sessions will be IDCEC and AIA accredited.

ONSITE CEU SESSIONS
Select submissions will be chosen to present onsite at THE MART during NeoCon, June 10th- June 12th, 2024. The sessions are recorded and provided for registrants one week post NeoCon via the Learning Hub until Friday, September 13th. Onsite CEU Sessions will be IDCEC and AIA accredited.

WORKSHOPS
Long-form, experiential sessions unique to NeoCon. Offered during select timeslots and ranging from 2 to 4 hours in length, workshops are expected to engage attendees in practice-oriented learning. Workshops may also be available for CEU accreditation.

NEOCON TALKS
Live 20-minute, video-recorded presentations on the 7th Floor Exhibit Hall at THE MART, exploring trending topics. Talks are available post-NeoCon on the website.
Up to 50 submissions will be selected for virtual presentations on the NeoCon Learning Hub. An additional 10 CEU presentations, four workshops and up to 10 talks will be invited and developed for presentation onsite at NeoCon.
For consideration, complete the online application by January 15. Selected submissions will be notified by February 29 for the NeoCon 2024 programming lineup.