by Eileen McMorrow

Like many other software and service suppliers, Planon, a global provider of innovative real estate and facility management software, indicates it has seen year over year slight growth although revenue is behind budget and Covid-19 has an impact slowing down or delaying projects and buying decisions, according to its third quarter executive update call on October 22nd.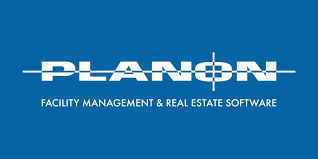 Lower travel and marketing costs have helped maintain budgets, according to Fred Guelen, CFO, Planon Group, and president of North America. The Integrated Workplace Management Systems (IWMS) developer will be hiring to manage aggressive growth adding more than 200 people in the next four to six quarters. The firm is also seeing more acquisition opportunities as smaller companies that have been hurt by a drop in revenue and cash flow are looking for a larger partner, bearing three such opportunities in the Planon pipeline. 

In Q3, Planon finished construction of the Innovation Center in Nijmegen, The Netherlands, where they are now testing its Workplace of the Future concepts. It intends to be a place for students to come in to work on a thesis or investigation, and Planon invites partners and start-ups that want to build new apps on Planon dashboard or for partners to collaborate with other people in related work. "It is built in a 'jungle style' and does not look like an office building," says Guelen. 

While clients may not be sure to invest in a new software system at this time, there is significant inquiry related to return to the office strategies and smart building solutions, specifically the integration of IT and OT systems. Further, Planon is positioned well in its current partnership with Schneider Electric.

"We see an increased interest in smart building solutions and seamless integration between IT and OT systems. We are happy with the OT systems of Schneider Electric and how Schneider systems integrate with the Planon platform," said Guelen, while expressing optimism for the fourth quarter and 2021.
David W. Karpook, Vice President of Operations, North America, highlighted Planon's new partnerships with:
Jackson Cross Partners, a provider of corporate portfolio management, lease accounting expertise, and advanced financial structure for corporate asset management; 
bGrid, a sensor solutions brand, that developed an integrated sensor that measures temperature (both infrared and air), light intensity, humidity, carbon dioxide, VOCs, occupancy sound intensity and movement; and
MazeMap, a digital indoor and outdoor wayfinding technology for large campuses, hospitals, offices and conference centers. 

Karpook indicates three trends are driving Planon: Workplace engagement, digital transformation and customer successes.
Workplace Engagement: "With the shutting down of business and workplace facilities, real estate managers are taking a more careful and thoughtful view of the purpose and use of space. People are interacting with the workplace in different ways, with increased interest in workplace experience and engagement," Karpook declares, further explaining that Planon's Workplace Engagement App is a user app and next gen mobile platform to allow more engagement with the workplace and with tech partner solutions like MazeMap. 

Digital Transformation: "We are all rethinking workplace, occupancy, and utilization. Customers are focused on using tech to guide them on how people bring tech into the workplace and maintain a safe environment," says Karpook. "It also will assist with visitors and ease of touchless access. The pandemic sped up the future with the introduction of smart tech into the management of the workplace."

Customer Successes: In September, Planon went live with its first public sector GASB lease accounting system at the University of Texas system. Further, Brown University is using every aspect of the Planon IWMS and following a long and complex process, it was a successful go-live.

Lastly, Warner Brothers Studios went live in its UK operation of the Harry Potter theme park and will follow in California in the coming months.

"Customers are making investments and going forward," says Karpook. "People understand the importance and value of comprehensive management for places people go to work."

Jay Shah, senior pre-sales consultant and NA product liaison at Planon, detailed the 152 new features released in Q3 in the corporate facility management product line:48 were added based on customer enhancement requests, reflecting about 32% of customers.

Planon will hold its Virtual Global User Conference on November 18 & 19 and will participate in the IFMA's World Workplace Virtual Summit on December 9 & 10.

Visit Planon's blog for more industry insights and its thought leadership.