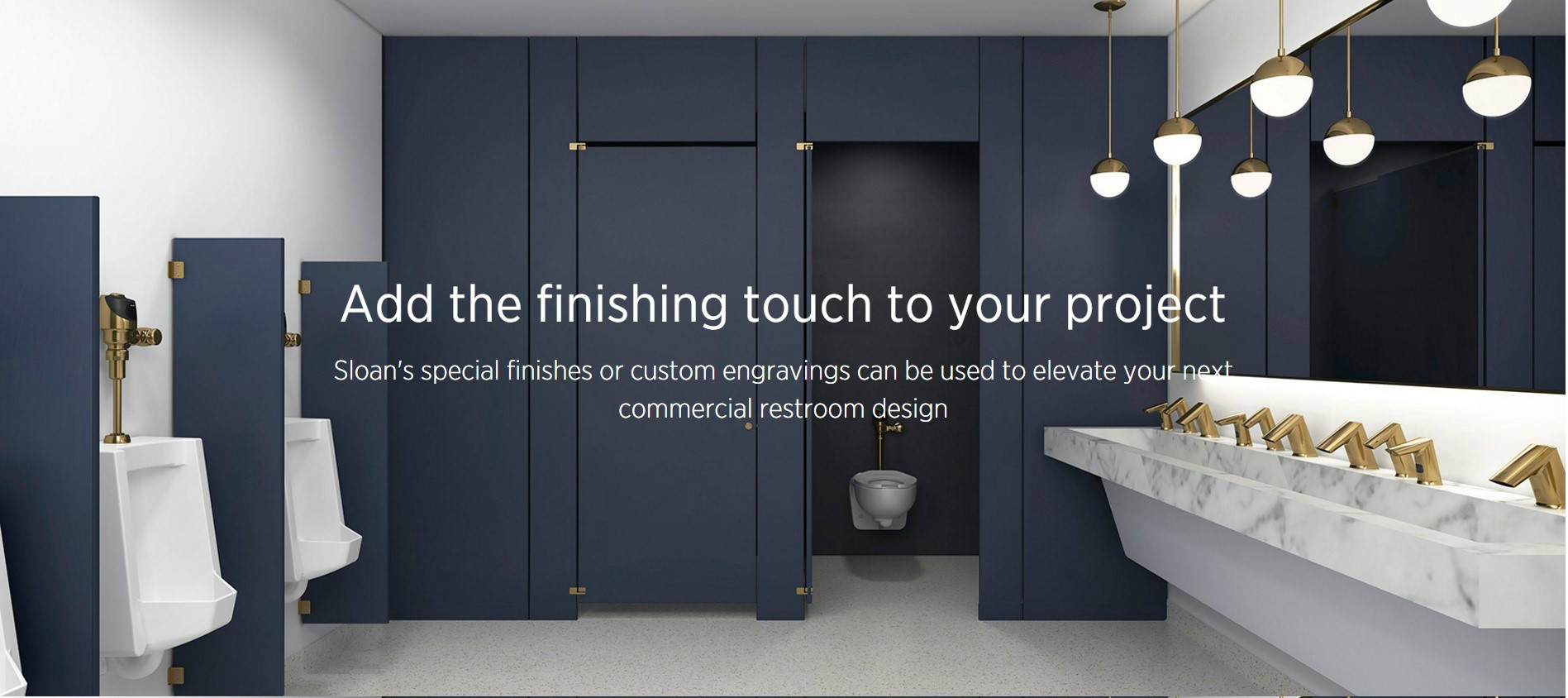 Sloan, the world's leading manufacturer of commercial plumbing systems, has added special finishing and custom engraving options to its line of innovative products as it continues to elevate the quality of restroom design.
A limited number of Sloan high-efficiency faucets, soap dispensers, hand dryers and flushometers are now available in-stock with brushed nickel, brushed stainless and polished brass finishes, in addition to standard polished chrome. The result is a luxurious and clean aesthetic that creates an elegant restroom experience.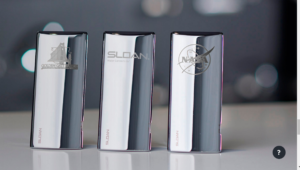 Additionally, Sloan's BASYS® faucets in chrome finish can be customized even further with new laser-etched engravings to add a unique branding element to commercial restroom products. Engraved faucets were first deployed in Sloan Park, the spring training facility of the Chicago Cubs. News of the engravings spread quickly throughout the professional sports community, leading to engraved faucets in stadiums, arenas and VIP sports suites across the country. They quickly spread to high end hotels, restaurants, airport lounges, exclusive fitness centers and casino VIP areas.
"The commercial restroom is one of the most highly visible and visited locations in any commercial building," said Sloan faucet product line manager Andrew Warnes. "With Sloan's continued commitment to sustainable products outfitted with refined finishes and engraving design options, we provide architects and designers with all the tools necessary to differentiate these high-traffic areas to match their creative vision."
Ideal for any commercial restroom environment, Sloan's exclusive line of special finishes cater to designers and architects with their design flexibility while also offering a polished, clean aesthetic with durability and resistance to staining.
Visit Sloan's website to see a complete listing of Sloan's offering of in-stock products to create a unified restroom experience across all designs.