Using silicone to make textiles more durable is a relatively new process but one that is becoming increasingly popular. The benefits of silicone in the built environment center around performance and environmental qualities, especially when compared with traditional PVC (polyvinyl chloride) and PU (polyurethane) products.
What is silicone? It is an organic polymer made from silica – a substance found in sand. It replicates plastic in terms of strength, but its chemical composition is different. Environmentally, silicone does not contain polyvinyl chloride, plasticizers, phthalates, stabilizers, heavy metals, or Bisphenol-A. There are no VOCs released through its manufacturing, and the process does not use any solvents and very little water. Total manufacturing energy usage is far less than a traditional PVC casting process.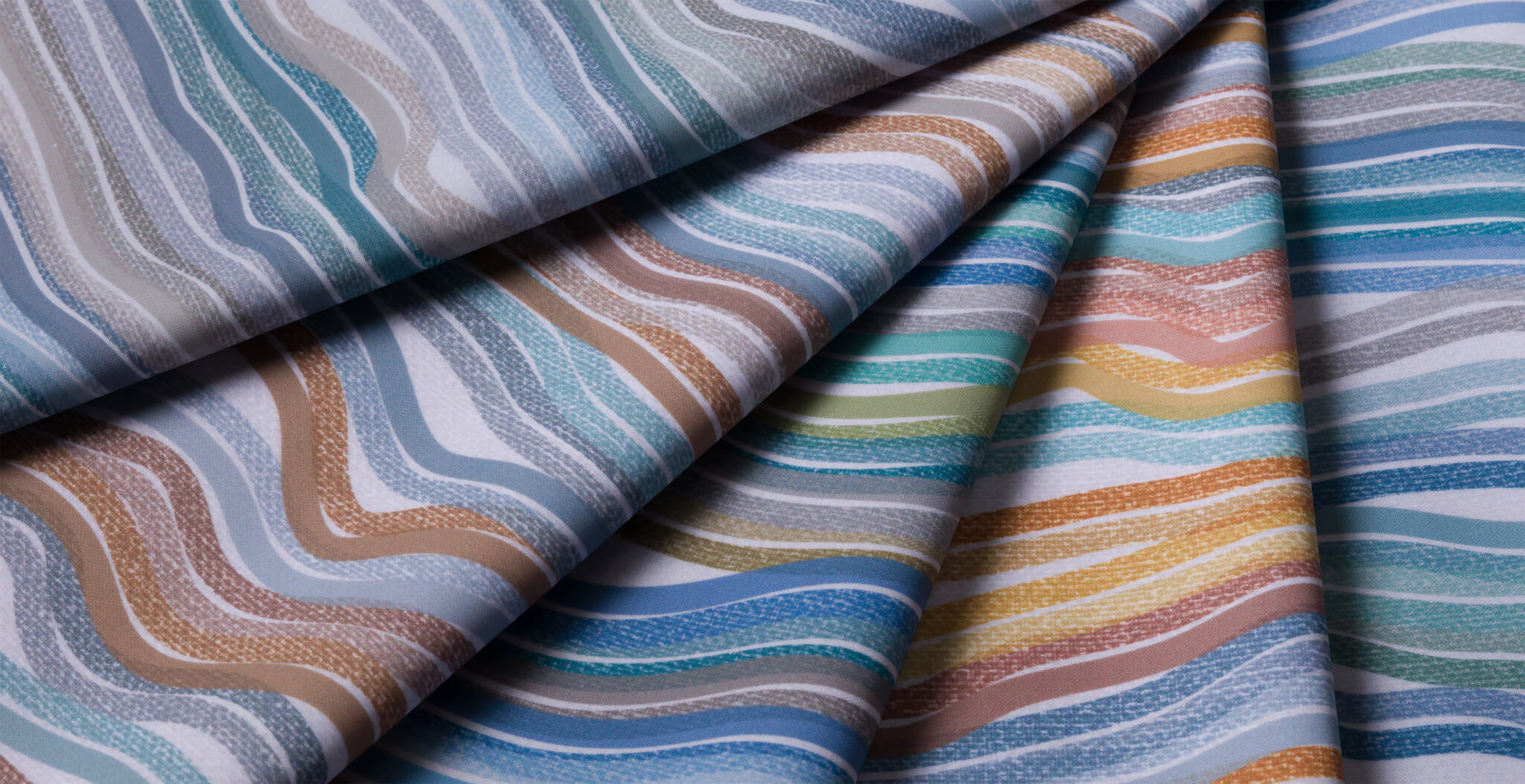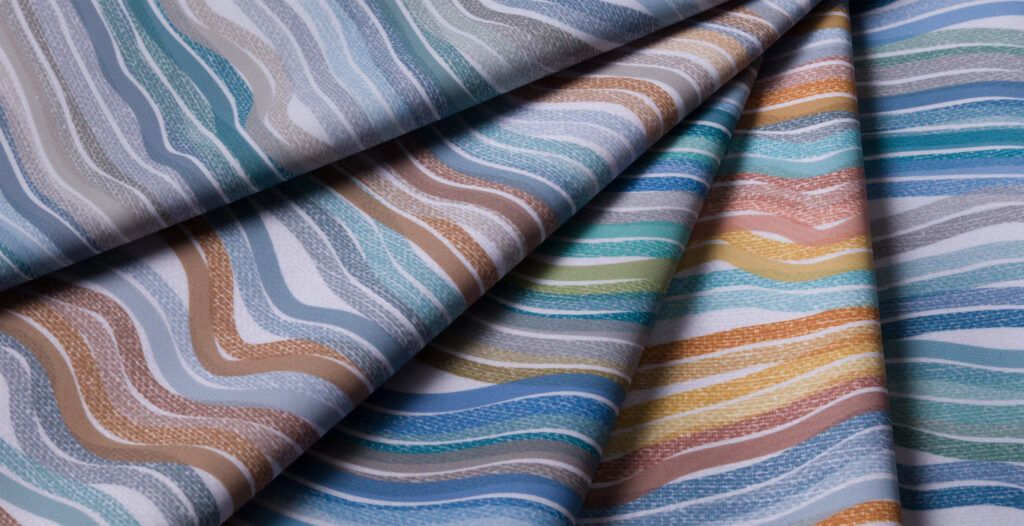 Silicone exceeds the performance standards set by the Association for Contract Textiles (ACT) for commercial coated fabric. It is inherently stain-resistant, chemical disinfectant-resistant, mildew-resistant, hydrolysis-resistant, UV-resistant and denim dye-resistant with superior cold crack performance. 
These attributes make silicone ideal for commercial applications where lasting performance is paramount, especially with repetitive cleaning in healthcare interiors and other high-traffic, demanding spaces. While silicone comes at a higher cost than other coated performance fabrics, the price is worth the cleanability, chemical resistance, water repellence and long-term durability.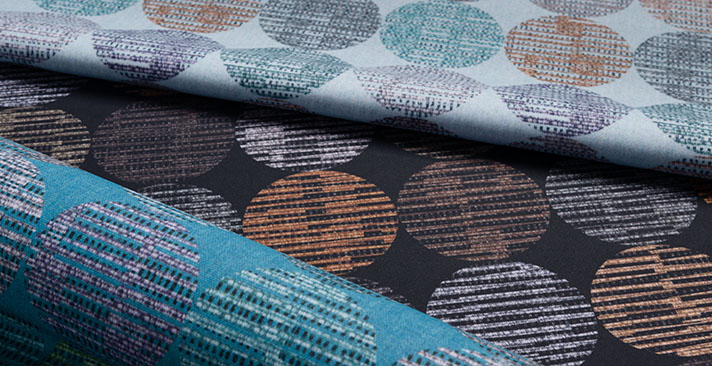 Silicone products have become more popular over the last few years, providing the market with more design options in this relatively new product category. The biggest change in silicone design options is digital printing which offers the same environmental, performance and cleaning qualities as silicone transfer paper designs. Digital textile printing uses an inkjet-based method of printing colorants onto large format rolls of textiles. Digital printing can be reproduced and commercially matched, time after time, eliminating color mismatch issues. Direct-to-media printing drastically reduces waste, as this method doesn't require printing on transfer paper before calendaring (or heat-pressing) it onto the media. Pigments used in digital printing are the most eco-friendly colorants for textiles because they are water-based and non-toxic.
"We've seen a big increase in business — particularly in healthcare — with our silicone products," said Bill Fisch, president of The Mitchell Group, a manufacturer of coated fabrics. "There has been a surge in this category, especially since Covid-19, because silicone is a wonderful, environmentally friendly product that naturally checks all the boxes in terms of performance. Regarding cost, I think specifiers and facility managers realize that they want their selected furnishings to look great and to last, so it's time to step up and buy products that are durable."
Silicone is resistant to most common stains
Proper cleaning is key, especially as it relates to performance fabrics with silicone in healthcare settings. Ordinary dirt and smudges can be removed daily with mild soap and water. For a disinfectant, a 10:1 ratio of water to bleach solution may be used, but it's critical that the surface is rinsed with clean water and dried afterward. Silicone is resistant to most common stains; to keep fabric on furniture looking new, stains such as a ballpoint pen can be dry-erased with a clean, lint-free cloth. Wet or gooey stains should first be wiped off with a clean cloth or sponge. Stubborn, lingering stains can be cleaned gently with a small amount of household rubbing alcohol but also should be rinsed.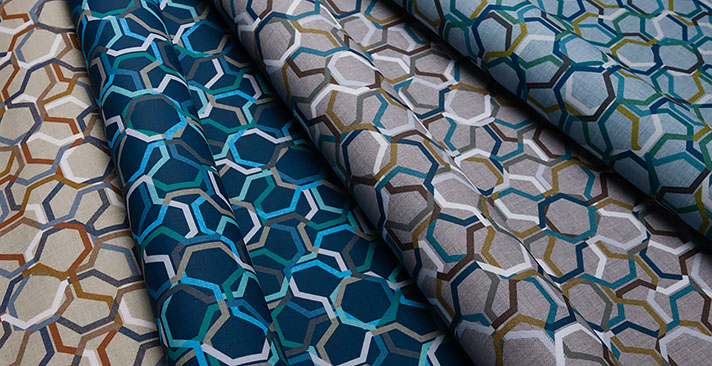 The cleaning and maintenance crews in healthcare settings often use strong chemicals for cleaning and disinfecting surfaces. These chemical cleaners should be rinsed off with a wet sponge or damp cloth.
Jane Rohde, AIA, FIIDA, ASID, ACHA, CHID, principal at JSR Associates and member of the American Academy of Interior Designers' (AAHID) Durable Coated Fabrics Task Group, agrees that careful education about proper cleaning of silicone performance fabrics plays a significant role in helping a product last. "The point about rinsing really comes down to education," she noted. "It's also just simply taking the time to educate and that often doesn't happen because so many places are understaffed. The further development of high-performance coated fabrics is amazing because [the materials used] extend product life and [don't] breach the surface."
To learn more about durable coated fabrics, including silicone, and their use in healthcare environments, please visit the American Academy of Healthcare Interior Designers' Durable Coated Fabrics page.