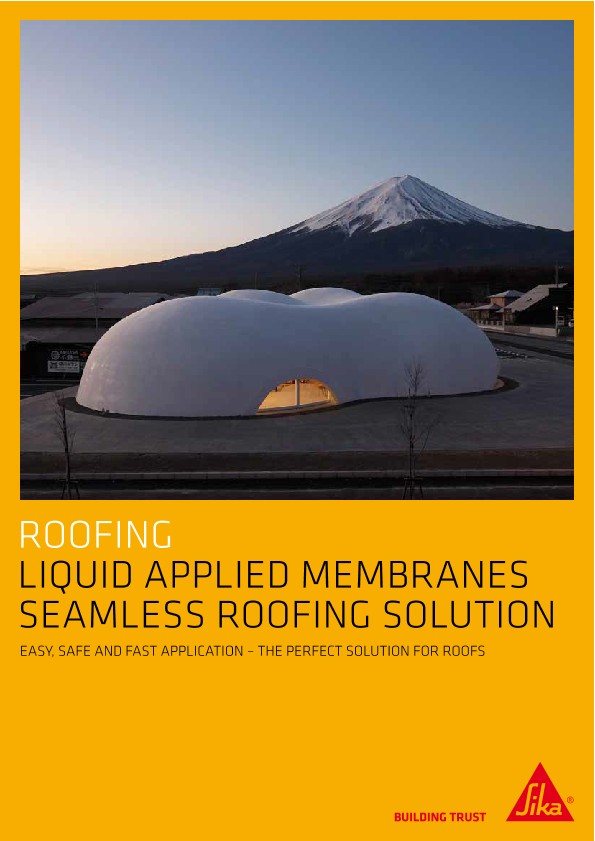 Where is your roof most vulnerable to leakage?
At the seams and details of course!
Sika liquid applied membrane (LAM) systems allow you to realize your concepts and projects. The systems are applied in new construction and in refurbishment whenever the use of a sheet membrane is too complicated to provide fast, effective and safe installation.
Sika has a history of half a century in supplying long-lasting liquid applied membrane systems.
Sika offers not only a wide range of technologies and systems but also comprehensive technical services to ensure a smooth realization of every individual project. From the first project consultation, specification, on-site training, quality control, site inspection to guarantee, Sika is a reliable partner for all. Click here to learn more about the Sika system.