RT London, in partnership with Gensler, created a defining new bed and casegood solution that was researched, designed and developed for the college and university housing market.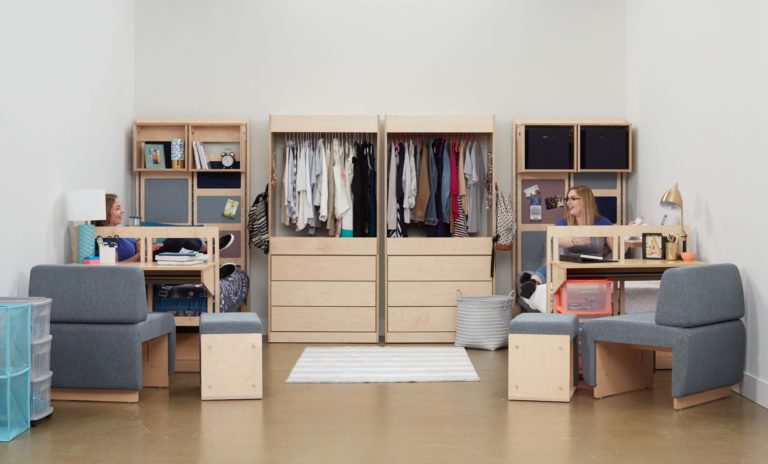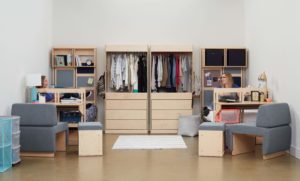 Evolve is an adaptive room solution that answers the needs of today's college and university students — those who are intuitive with technology, focused on academic achievement, and value social networks. Evolve helps students balance their social and academic needs by providing adaptive, modular pieces that can move with the individual student as their priorities shift throughout the semester.
Evolve first debuted at the NeoCon show in June and took home the Silver – Best of NeoCon award for the education category. Evolve has continued to change the conversation within the design community and was also a finalist for Interior Design's Best of the Year competition.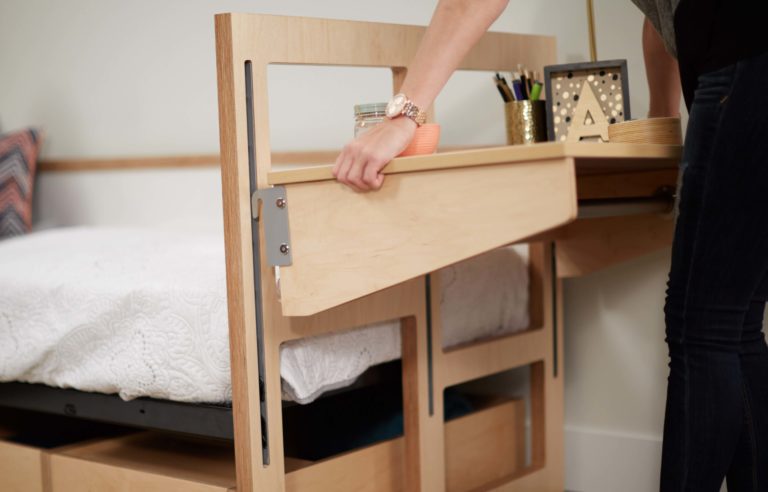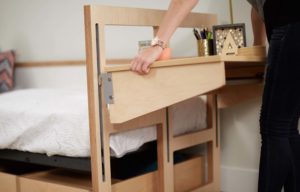 The RT London website will officially kickoff the Evolve launch Jan. 16, where images, specifications and a video will show how Evolve will be a game changer in the college and university housing market. Evolve will also appear at national tradeshows across the country in 2017.
"After several years of research into the current and future landscapes of the Student Living/Learning Experience, it's clear there is great opportunity to provide living spaces that respond to the diverse and shifting needs of today's students," said Nathan Cool, an architect and furniture designer focusing on Gensler's Education Practice Area. "The resulting furniture solution provides students with an incredibly customizable and 'hackable' room environment which they can tailor to their own learning styles and social preferences."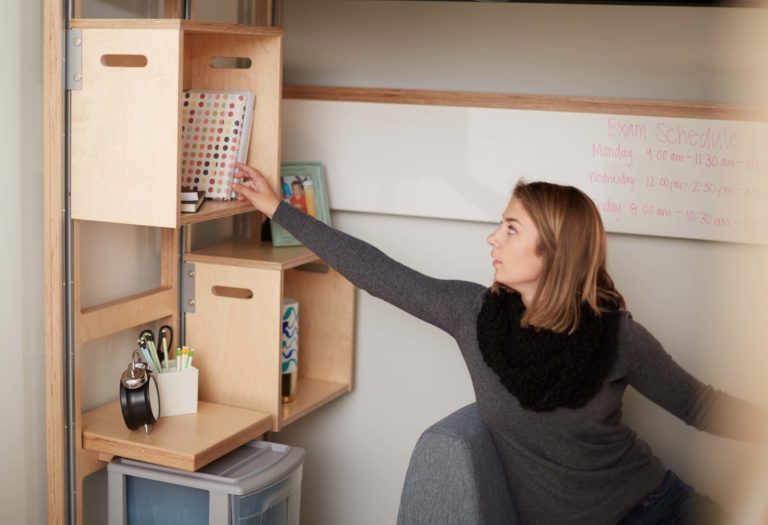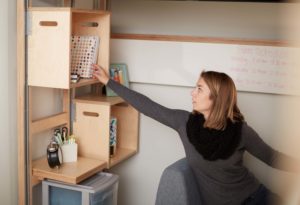 "The Gensler team looks at student environments on campus the same way RT London does," said Steve Eldersveld, RT London's president and chief operating officer. "Students are looking for solutions that support their tasks, with elements that can be easily rearranged by the student to support those tasks. In turn, the school wants to please the students with progressive, attractive, settings that reflect well on their institution. After the initial meetings with Gensler, we understood how well our perspectives matched up. From that point, it's been a rewarding experience to travel down the development path together."
Gensler Principal and leader of Chicago's Product Design Practice Area, Steven Meier, said the collection "acknowledges the ways students today are learning, working, and living. Having the ability to personalize and adapt the room to individual learning styles, diverse work postures, and varied levels of privacy are the systems most distinctive attributes."
Constructed using an exposed multi-ply core with maple or oak veneer.
Laminate available on worksurface top and 3-drawer chest.
Height adjustable bed; 7 bed deck heights on the single bed and 19 bed deck heights on the studio bed.
Deck: spring or 3-piece wood.
Double sided pin channel to allow the worksurface and cubbies to be placed on either side of the headboard and footboard.
Studio bed features white board or veneer stabilizer rail which includes a safety locking device.
3 drawer chest includes integral pulls and gives students ample storage room. The 3 drawer chest also allows for a stacking wardrobe with an integrated safety clip at rear.
Evolve consists of innovative furniture pieces that serve multiple functions, are easy to move and reconfigure, gives ample storage and offers students a variety of places to study.
Adjustable worksurface provides multiple heights and allows a student to move around their room for the best experience. It can also be used as additional wardrobe storage.
Optional hanging bar and pencil tray can be added to the worksurface for a fully functional unit.
Additional modular pieces such as the cubbies, storage cart and tray give the student not only more storage, but also more versatility in their space.
Tackable inserts add privacy and personalization to the Evolve bed system.
Lounge chair and stool add a comfortable place to relax while keeping the same aesthetics of the bed furniture.