Inscape's RockIt bench has evolved to accept perpendicular work surfaces and support a wider range of applications. With linear and 90 degree planning options, RockIt creates workspaces for individual, collaborative and integrated work styles in open environments. It delivers convenient access to power, supports wellbeing through height adjustability and the addition of surface mounted privacy screens addresses the need for acoustics and privacy.
Speaking about the upgrades, David Gerson, Chief Brand Officer at Inscape said: "We wanted RockIt to feature the most innovative technology that enhances productivity and comfort without sacrificing the simple, compact design that our users love. Both the 90-degree planning and SkyRockIt features enable flexibility, practicality and wellbeing in any office environment."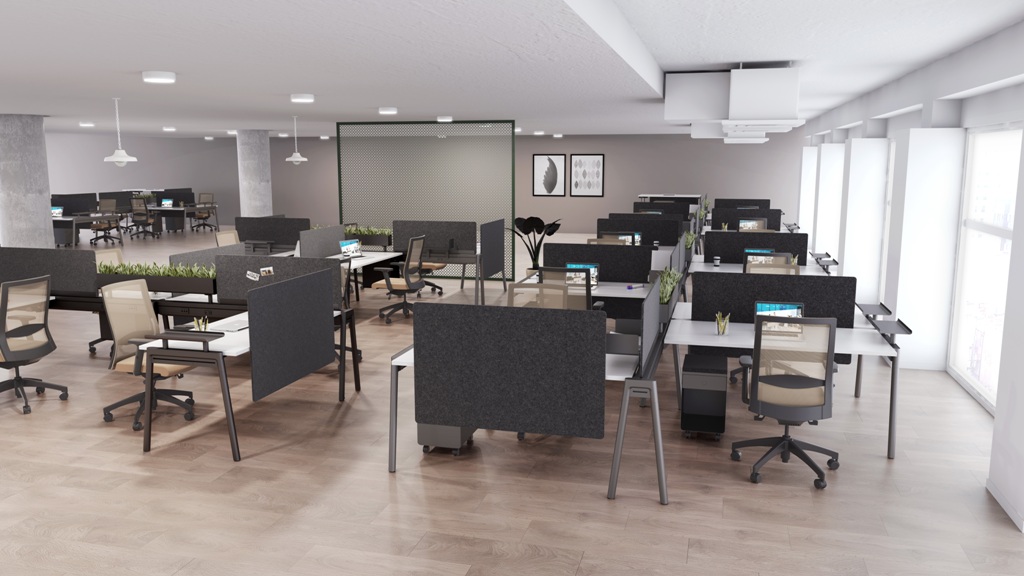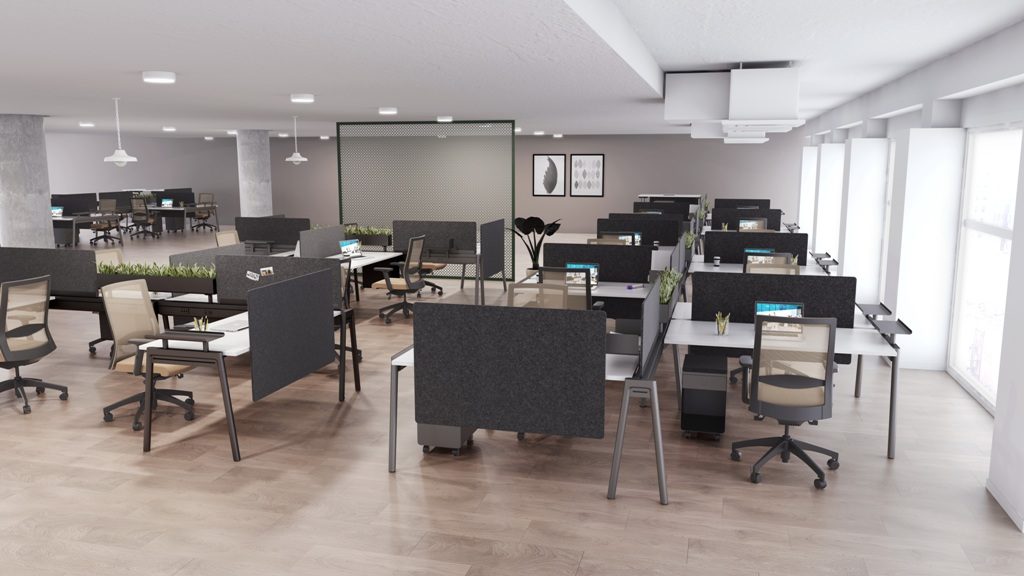 RockIt supports a broad range of work styles through a single integrated core spine system. It allows for personalization, supports privacy and well-being while simplifying inventory management for facilities managers due to its reconfigurable platform that supports focus and collaborative work environments.
New screens and modesty panels provide visual and acoustic privacy, power is easily accessible on the core or through a power module on the worksurface, and several personalization accessories like slide-in planters to brighten and oxygenate the space.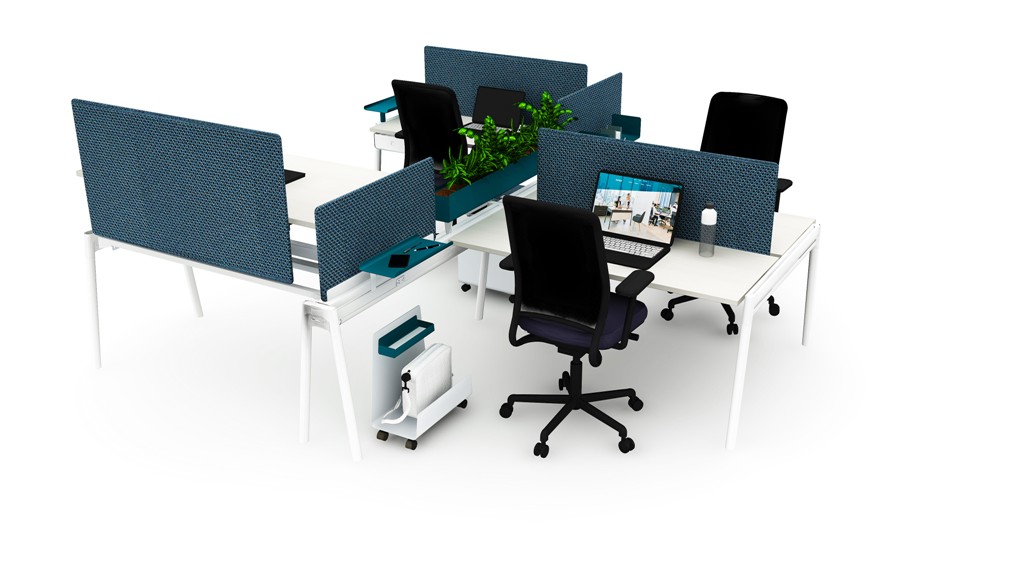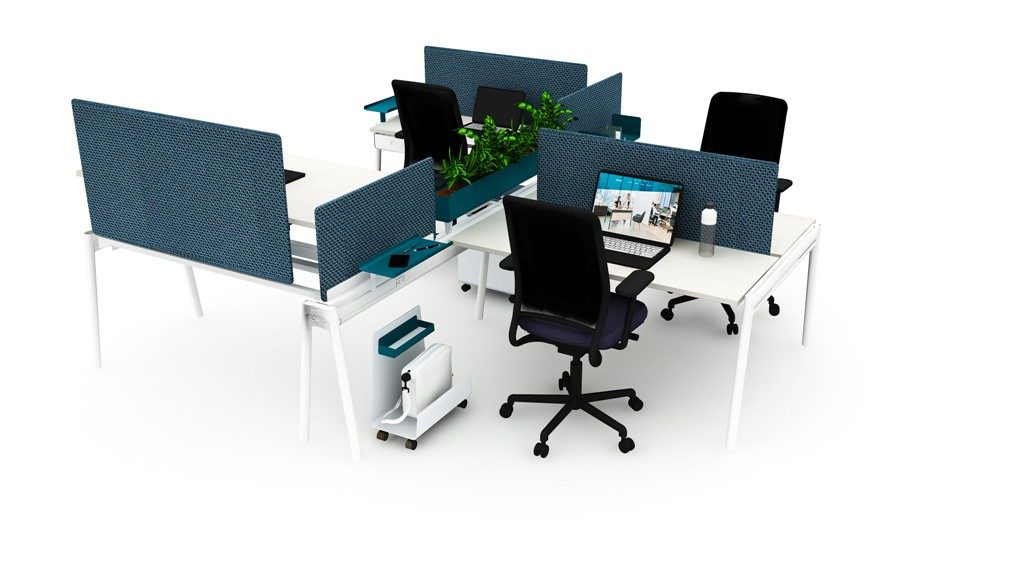 RockIt's adaptable spine enables diverse applications to be created for open plan environments. The addition of 90 degree planning and surface mounted privacy screens expands the range of applications available with RockIt It addresses employee needs through flexibility and convenient integrated height adjustability and privacy options.
Comprised of powder-coated steel construction with laminate or Nuform worksurfaces, extruded aluminum and recycled polyester fabrics, RockIt has achieved BIFMA level® 3 and SCS Indoor Advantage Gold certification, and exceeds UL requirements.