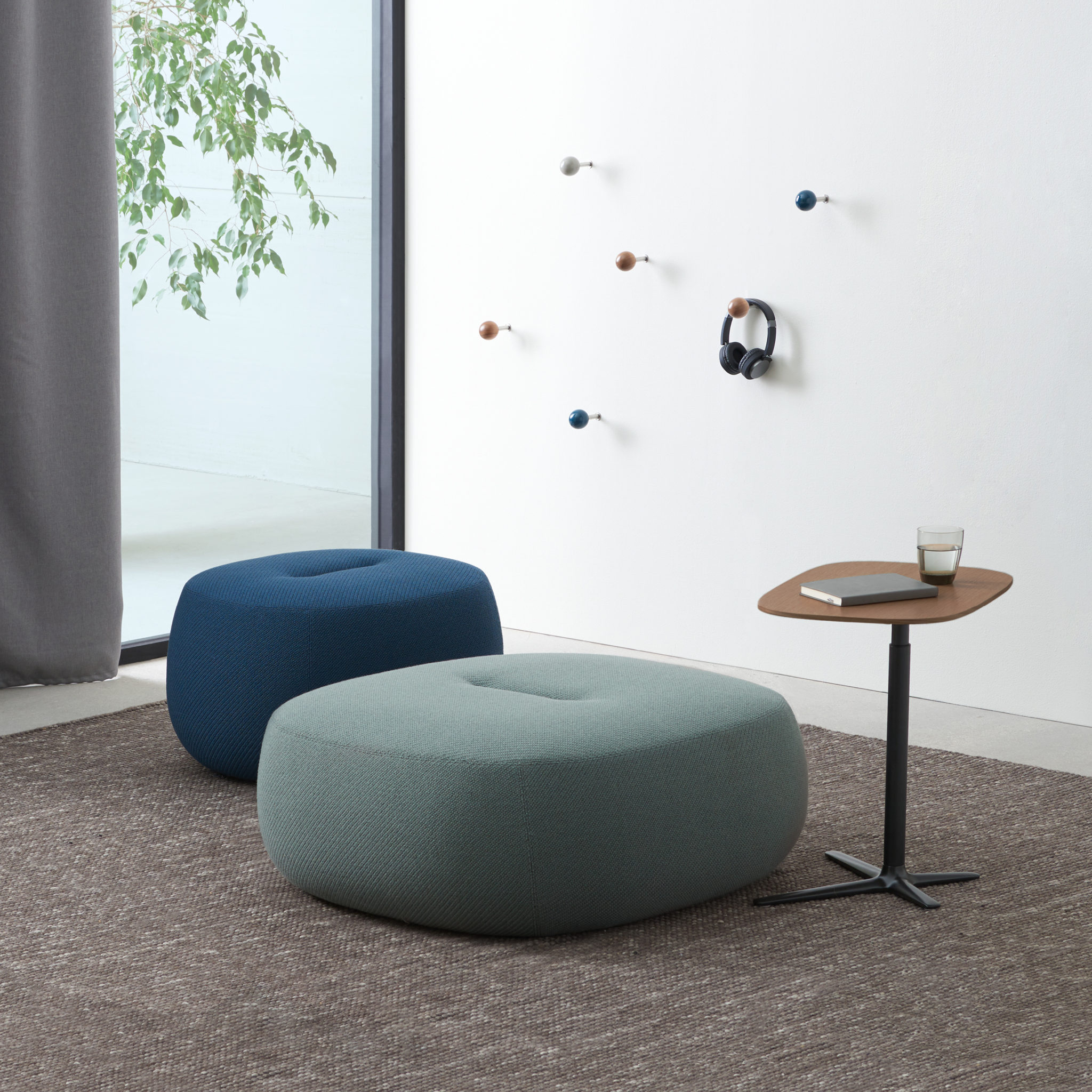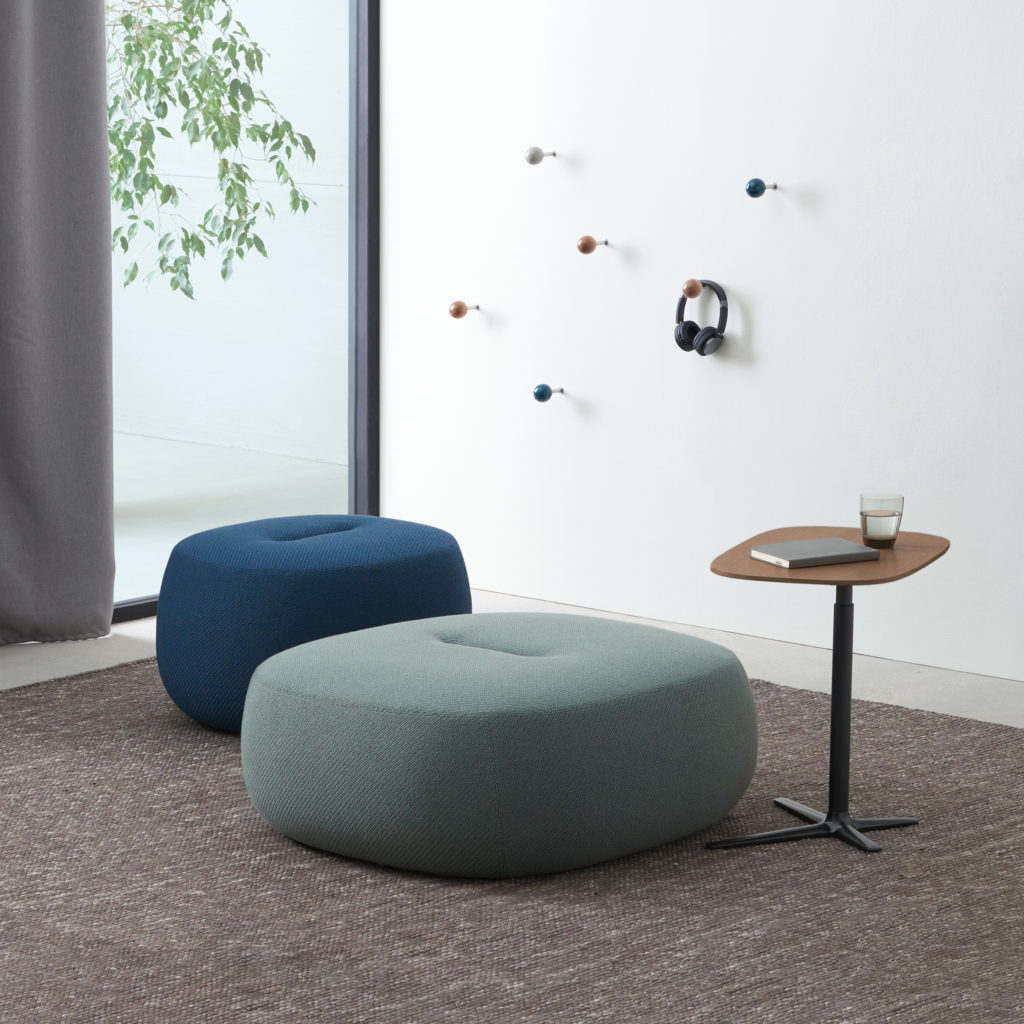 Rho is the inaugural lounge collection by Italian designers LucidiPevere in collaboration with Davis Furniture. Rho's soft, fluid shapes evoke imagery of the scenic Italian countryside for which this collection is named.
While designing this group of ottomans, LucidiPevere concentrated on balancing form, comfort and versatility while embodying casual, sculptural design. Designers can add additional styling and visual interest by choosing from 20 distinctive thread colors for the unique linear open chain stitch that centers each piece.
Rho's calm yet playful appearance helps create a relaxed atmosphere in the ever-changing workplace. A versatile palette from which to build upon, these ottomans adapt to many different applications ranging from defining areas within a public space to establishing creative hubs in an open-plan office.