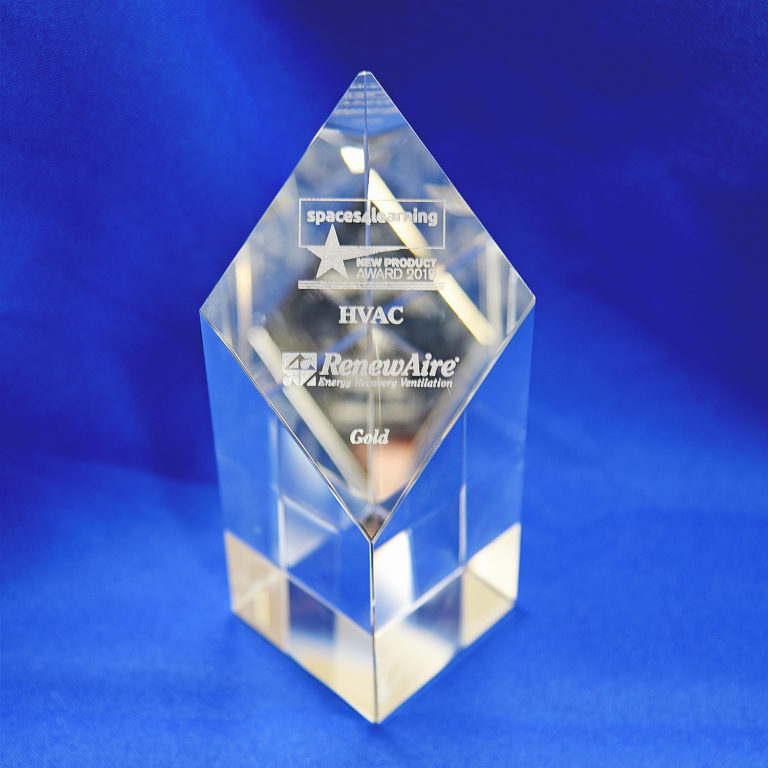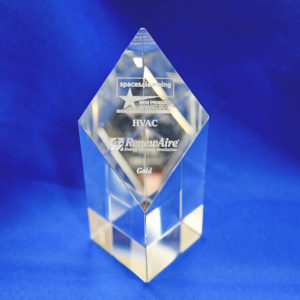 RenewAire's new DN Series dedicated outdoor air system (DOAS) was named the HVAC category winner in the New Product Awards by Spaces4Learning. The five-year-old competition, which had dozens of entrants in 2020, judges manufacturers' outstanding product development achievements that enhance the learning environment.  
The DN Series reverses deficient indoor air quality (IAQ) threats in educational settings by introducing additional outdoor air. Complementary to the HVAC system, this ventilation dilutes and removes biological and volatile organic compounds (VOC) contaminants from the classroom, such as viruses, bacteria and CO2. The American Society of Heating, Refrigerating and Air-Conditioning Engineers (ASHRAE) has recommended introducing more outdoor air as a preventive to SARS-COV2, the coronavirus that causes COVID-19 disease and spreads easily in occupied buildings. 
Contaminants, and especially CO2,  decrease student cognitive functions, productivity and test performance when surpassing 1,000-ppm, according to a 2015 study by the Harvard University's T.H. Chan School of Public Health, Boston. The DN Series also employs energy recovery via its renowned static plate enthalpy core technology to significantly reduce the inherent energy costs of preconditioning outdoor air. 
Preceding the Spaces4Learning award, Renewaire was also recently recognized with a LEED Gold certification, Energy Star-certified and two Green Globes, all which were issued for the sustainability of its new industrial manufacturing plant that features the DN Series. RenewAire's indoor air quality (IAQ) efforts at its Waunakee, Wis., manufacturing plant contributed partially to its Top WorkPlace-2020 recognition by the Wisconsin State Journal daily newspaper.