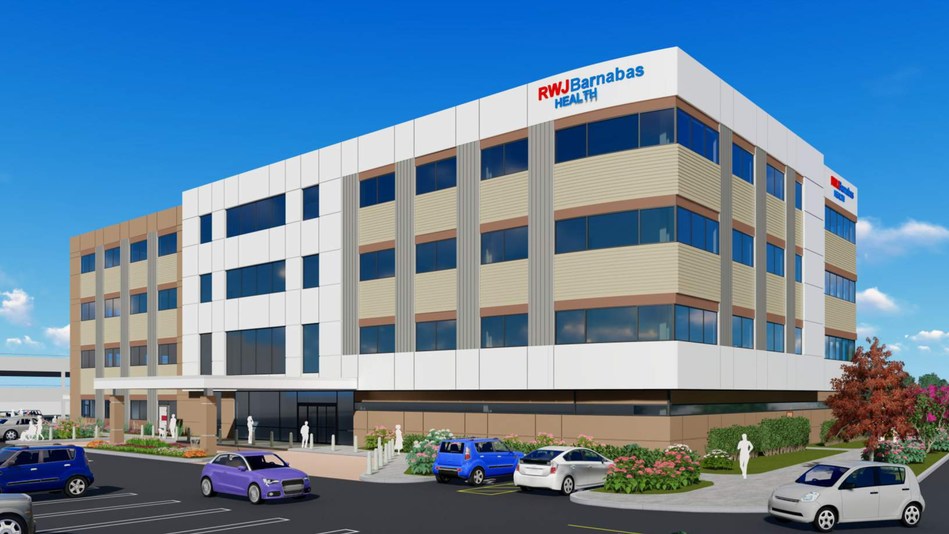 RWJBarnabas Health (RWJBH) and Rendina Healthcare Real Estate are celebrating the groundbreaking of RWJBarnabas Health Family Care & Wellness at the Monmouth Mall in Eatontown, NJ, offering convenient community access to healthcare services in a retail setting, with broad implications for the future of healthcare delivery.
When completed, the 82,000-square-foot Class A building will feature healthcare services offered by both Monmouth Medical Center and Children's Specialized Hospital — both RWJBH facilities, New Jersey's largest integrated health system.
Rendina, a national, full-service developer of healthcare real estate headquartered in Jupiter, FL, with offices in Eatontown, NJ, will develop, own and manage the facilities.
The location of the new Class A facility on Wyckoff Road will enable RWJBH to provide a wide range of healthcare services in a convenient retail setting. The state-of-the-art facility will feature custom-designed spaces for specialized pediatric care, women's services and wellness resources. The building will also include a commercial-grade kitchen to support the wellness center and host health education events.
"We are so proud to partner with Rendina on this modern building that will expand much-needed access to exceptional care for women and children, as well as offer important health education and wellness services for the entire community," said Eric Carney, president and CEO of Monmouth Medical Center and Monmouth Medical Center Southern Campus.
RWJBarnabas Health Family Care & Wellness will occupy a prominent location on the grounds of the new Monmouth Mall redevelopment project. The project involves transformative renovations to the exterior and interior of the existing mall to create a contemporary and inviting space designed to meet the needs of today's consumer by offering a "live, work and play" environment.
"This new location has broad implications for the future of healthcare delivery," says Steve Barry, president of Rendina. "RWJBarnabas Health Family Care & Wellness embodies an evolving model in which patients receive world-class healthcare in convenient settings close to home."
For more information about Rendina projects, visit the developer's website.