by Roger Briggs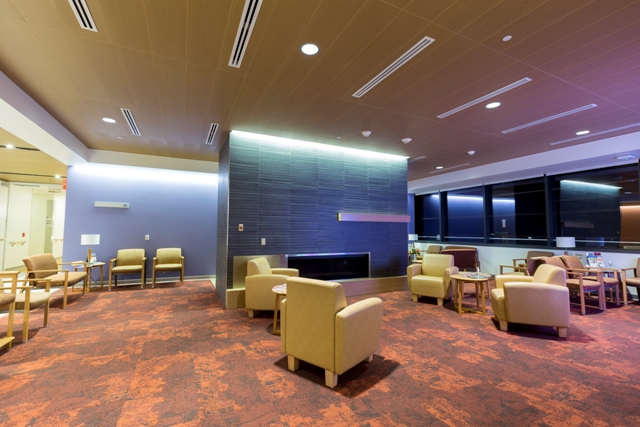 Research has found that the design of a healthcare space can speed the recovery of patients. Roger Ulrich, a visiting professor of architecture at Chalmers University of Technology in Sweden, was one of the first to study how the design of a hospital impacts patients. In a paper published in 1984, "View through a window may influence recovery from surgery," Ulrich showed that patients who were placed in a room with a view of trees got better quicker and had shorter stays and fewer complications than patients in a room with a view of a wall. Since then, additional studies have shown similar results, prompting organizations to incorporate the findings when developing healthcare spaces.
ProHealth Care, a community healthcare system based in Waukesha County, Wisconsin, took this research to heart in its recent interior design plans aimed at improving the health of its community. ProHealth collaborated with Staples Advantage, the business to business division of Staples that provides a variety of services to hospitals, integrated delivery networks (IDNs), and group purchasing organization (GPOs), including product specification and design. Staples advised ProHealth on the design of its latest facility, the UW Cancer Center, which opened in August 2015. Cannon Design is the facility architect and interior design firm for three-story, the 160,000-sq.-ft. facility.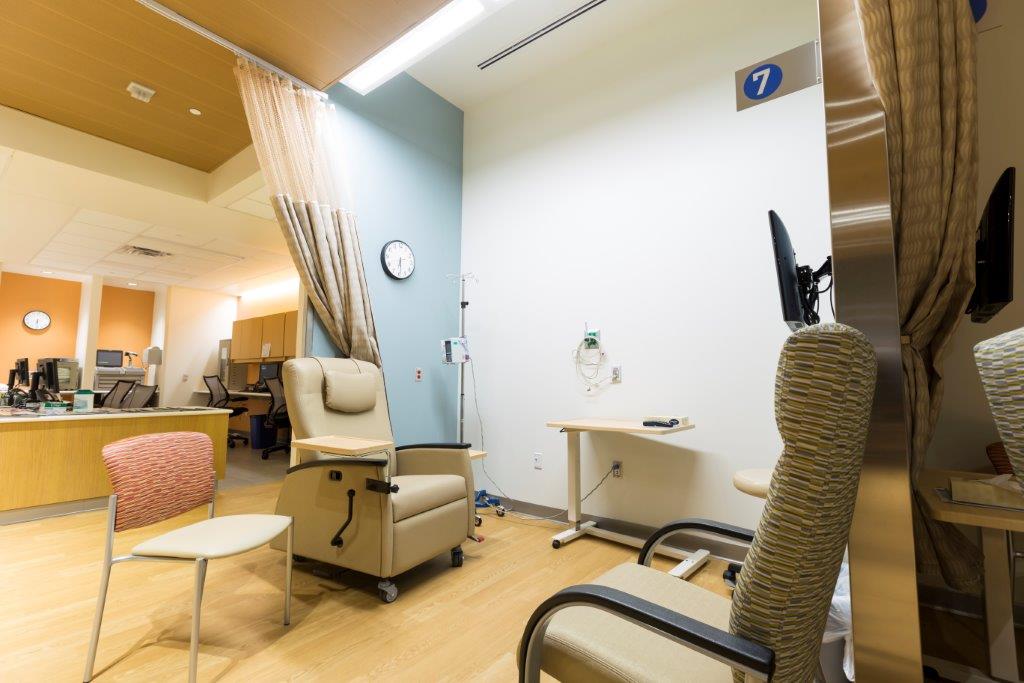 Staples Advantage and ProHealth have worked together since 2009 to create design and product standards. As a design and furniture partner, Staples Advantage provides ProHealth Care with furniture that meets its standards, budget and design requirements for the facility that offers 28 treatment chairs and anticipates 35,000 patient visits per year. Additionally, Staples Advantage helps identify the best choices for furnishings to improve the experience of patients and their families and to maintain a healthy work environment.
"Our mission at ProHealth – why we exist – is to continuously improve the health of our community," said Pam Kleba, construction project manager at ProHealth Care, who was a key figure in coordinating the cancer center building. "That can go well beyond the clinical care health of the community. The furniture, the building, the artwork—all of that supports the health and wellness of our community, and that includes patients, and staff and providers."
Staples Advantage also connected ProHealth Care with a healthcare ergonomist to assess the staff's needs. The ergonomist, an expert in the occupational movements of health care professionals, met with staff to review the environment and discuss the specific needs of the space for patient care, from comfort to ease-of-use and the materials used in furniture. The team also met with environmental services and facility managers to understand the type of cleaning products required for the new space and furniture.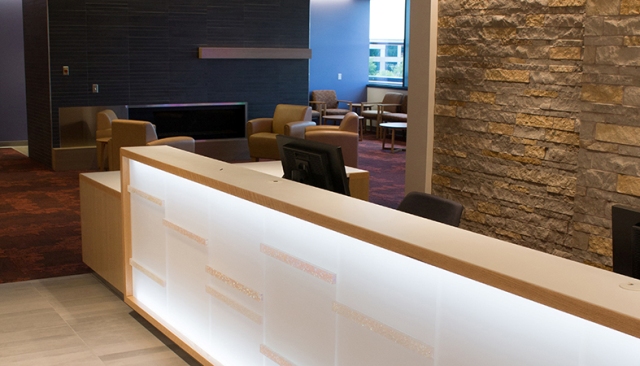 "Cancer patients are immuno-compromised patients, so the cleaning that needs to be done to these spaces, as well as the furniture, is heavy duty," says Kleba. "We have to make sure that the furniture, and the fabric can withstand that type of cleaning. And that goes for an exam table, too. We have to be sure that that piece of equipment works in function, but can be cleaned well."
Staples Advantage also incorporates the interests of patients and their families by including them in design discussions through a patient advisory council for the cancer care center.
The Staples Advantage team lead is given a seat at the table with planners, designers, and construction teams, as well as staff, providers, and patients. Staples Advantage helps connect the different groups of people and see potential furniture and fabric solutions that can benefit everyone. This benefits ProHealth by breaking down silos. Additionally, Staples Advantage helps ProHealth stay on top of the latest trends in the furniture industry. It's critical to understand how to make a space both functional and affordable as well as in line with industry standards.
ProHealth held an open house at the cancer center in July 2015, anticipating 2,500 people. Instead, there were 5,000. "It was an absolutely stellar day," said Kleba. "It made all of us in ProHealth Care realize what a great opportunity we have to serve the community and what this building is able to do to support that."
Roger Briggs is the Business Development Director, Healthcare Furniture, Staples Advantage.