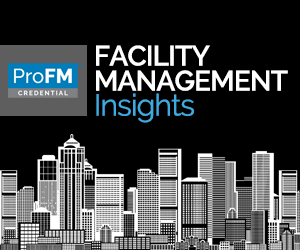 In a year full of unexpected events and unprecedented changes to workplaces worldwide, facility managers have continued to rise to the challenge to keep their facilities safe and efficient. But as the global COVID-19 pandemic continues to unfold, it's more important than ever to ensure FMs are prepared to tackle any new challenge thrown their way.
How can you prepare FMs for success in 2021? With continued upskilling and training to fill in existing skills gaps now. In fact, 56% of respondents in a recent West Monroe Partners survey said their organization's current skills gap was moderate to severe. This sentiment was further validated by the FM Training Survey from Building Operating Management magazine which had 8 out of 10 FMs agreeing they could use more knowledge and skills training in their current roles.
Investing in training now can ensure you are prepared to succeed into next year and beyond. And as 2020 comes to an end, there's no better time to make the most of your remaining training dollars. 
"FMs really were thrust into the spotlight in 2020," said Randy Olson, vice president of business development at the Professional Facility Management Institute (ProFMI). "The usage of facilities changed drastically over the last year and looks to continue evolving as we enter 2021. We've now entered a critical period of time where FM training can be incredibly impactful and ensure that FMs can confidently approach their evolving roles and responsibilities, during this pandemic and beyond."
The results of additional FM training can speak for themselves. The FM Training Survey also found that 75% of employers have seen better job performance in their staff as a result of training and FM credentials. During a pandemic, when decisions and policies seem be rewritten every hour, this additional enhancement of knowledge and skills can prove invaluable for organizations. 
"Really the question becomes, can you afford not to have training during a pandemic?" Olson continued. 
While there are many forms of FM training and credentials on the market, the ProFM Credential Program is the most current, relevant and globally applicable program on the market, Olson said. The program is built on the 24 Things Every FM Should Know, and was created with input from more than 3,000 FMs across 93 countries. Learn more about how ProFM can help prepare your FM team for success in 2021 at www.profmi.org.