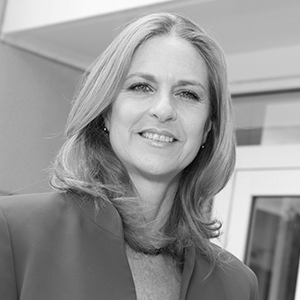 by Theresa Walsh Giarrusso
In September 2019, Patricia Olinger became the executive director of the Global Biorisk Advisory Council, a division of ISSA. GBAC and ISSA merged three months earlier. During her first few months on the job, she wrote an article for "ISSA Today" warning that a pandemic would come, and we were not prepared. The article was published in January as the world's eyes turned to China and the COVID-19 outbreak.
Olinger spent her first few months at ISSA developing training and products for ISSA members. As news broke about COVID-19, she knew they would need to reimagine their traditional face-to-face training as an online version. In April 2020, GBAC launched its GBAC Fundamentals Online Course "Cleaning & Disinfection Principles."
That wasn't all that was needed as facilities wanted to give employees and customers peace of mind. This encouraged GBAC to launch the GBAC STAR Facility Accreditation Program. Originally, they thought the program would roll out at the ISSA NA show in the fall. However, "That's not what people wanted," Olinger said. "They asked how quickly can you have this up and running? We pivoted, building the ship as we were sailing it. We recognized that people needed tools. Let's build a tool to help people do this."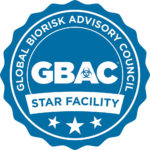 By May, GBAC officially launched the GBAC STAR Facility Accreditation with Hyatt Hotels and the Miami Dolphins as the first organizations to commit. Since then more than 3,000 facilities from 66 countries have sought accreditation. Hyatt alone has 900 facilities to be accredited by the end of the year. The Georgia World Congress Center, Hard Rock Stadium in Miami and the Staples Center in Los Angeles are just a few of the facilities that have already achieved accreditation.
"With the threat of coronavirus still high in many areas, people want assurance that facilities are taking extra precautions to enhance cleanliness and safety," said ISSA's Executive Director John Barrett. "Whether an organization has space for millions or just a few employees, achieving GBAC STAR accreditation will continue to be an important indicator of a facility's thoroughness around cleaning, disinfection and infection prevention."
GBAC STAR accreditation is suitable and adaptable for commercial, institutional and public facilities of all sizes. The program provides third-party validation that a facility meets a higher level of cleanliness and safety. When facilities apply for GBAC STAR accreditation, they declare their intent to participate in the program and then receive a template that shows them exactly what they need to do. GBAC also offers a scientific advisory board to answer the most perplexing questions and provide guidance on meeting the program's 20 elements, which range from risk assessment and risk mitigation strategies to personal protective equipment and standard operating procedures.
"Not everybody has their Standard Operating Procedures (SOPs) in a great format. For years, they have been cleaning for aesthetics, and it smells really nice, but that's not enough especially in a pandemic," she said. "They need the methods, training and chemistry to remove dangerous pathogens.
"[If] you're just telling them to go to the CDC guidelines, they will go there, but they don't know what to do," she said. "If you read them, they tell you that you need to use an EPA-approved disinfectant. They don't go into detail following that quality-management. Have you done a risk assessment? Have you looked at major risks to reduce that list? What kind of equipment are you using?  Are there SOPs in place?"  
Olinger said they often hear "Joe has them in his head," to which she replies, "Let's put them down on paper."
Olinger said GBAC STAR considers accreditation from a risk-assessment standpoint, considering these points:
Are they following OSHA guidelines?
Do they need respirators or gloves? 
What are they going to require their customers to do?
Where are they going to place alcohol-based hand sanitizer?
How often will sanitizer dispensers be checked for supply?
"Accreditation is designed to be straightforward and accomplished in a month so they can open," she explains. "You have a first reviewer and secondary reviewer going over it. Because of the situation with COVID-19, they are doing virtual reviews right now. They are using cell phones to visually see what's happening in the facility."
Costs to accredit vary by facility type and size. For example, Olinger said, it's about $3 a room for a hotel. Stadiums cost about .30 cents a seat. Fees are posted on the ISSA/GBAC website.
"We didn't want cost to be the reason why an organization decided not to do it. We see it as such a huge public health need," said Olinger.
They are still examining the cost structure for school districts since some are giant like Chicago and some are tiny like in northern townships. She said they are considering a per-student cost structure.
Olinger is in talks with colleges, but said, "Universities are a different universe. It's almost like a city. You have everything in a university. Their custodial services are going to be at the frontline on this. How they can prevent things from an emerging infectious disease standpoint?"
Each stop in Olinger's career prepared her to lead facilities through the COVID-19 crisis. Olinger spent almost 13 years at Emory University overseeing health and safety for the university and its hospital. Before Emory, Olinger served as the Director of Global Projects for the Elizabeth R. Griffin Foundation and the President of the Campus Safety Health and Environmental Management Association. She also served as Associate Director of Environment, Health and Safety for two major pharmaceutical companies.
Further, Olinger has a bachelor's degree in biochemistry and a juris master's degree from Emory University School of Law.
In 2014, Olinger's team provided direct support for the Emory University Hospital team treating four Ebola patients. In 2015, right after the Ebola outbreak, Olinger and some colleagues established the original GBAC. The group combined expertise in biosafety, professional disinfection, forensic restoration and professional cleaning. Olinger said that separately the council members had gaps, but they were able to fill those gaps together via GBAC.
ISSA brought all that expertise under its umbrella with the June 2019 merger and has leveraged their collective expertise to help facilities managers protect their spaces from pathogens like COVID-19 and reassure occupants their space will be safe when they are ready to return. 
"We're going to need to work together to re-open," said Olinger. "This is not a one and done."