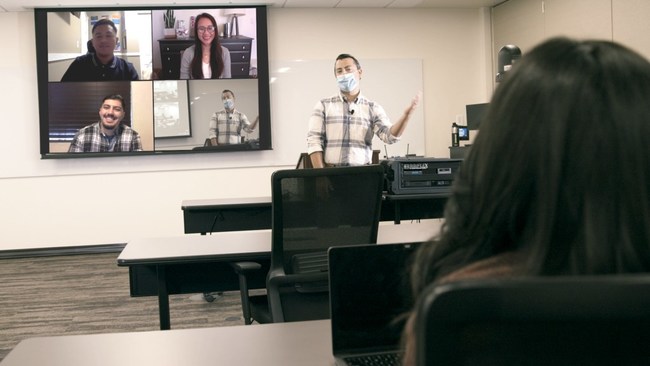 When COVID-19 hit, Pepperdine University deployed EduFLEX in 166 classrooms and 24 non-academic spaces across its five Southern California campuses in just three months.
EduFlex creates a hybrid learning environment in almost any space. It's an affordable, scalable, easy-to-implement way of bringing a unified communications platform to almost any space, even ones without an existing AV infrastructure. EduFLEX helps you distribute your audiovisual content in a way that brings true unified communications capability and flexibility to the classroom. Virtual USB Drivers allow up to 5 IP-based cameras to be utilized as though they were connected by USB. Moreover, as a UC solution, EduFLEX is capable of supporting your existing video conferencing platform. That means no disruption for students, or for your faculty, because there's almost no learning curve.
"The beauty of the EduFLEX solution is that it's as easy to deploy as it is to use," says Joe Perez, CTO of ClearTech. "Along with the monitor, all that's required is a power outlet and an ethernet port. You don't need to lay cable, open walls, bring in power supplies, or touch your existing technology infrastructure in any way."
"Deployment is fast when time is short, and the system is economical because money's tight," adds Perez, "but that's just part of the equation. Think in terms of scalability. EduFLEX's simplicity, reliability and economy make it ideal for rapid deployment – and redeployment – wherever you have the need."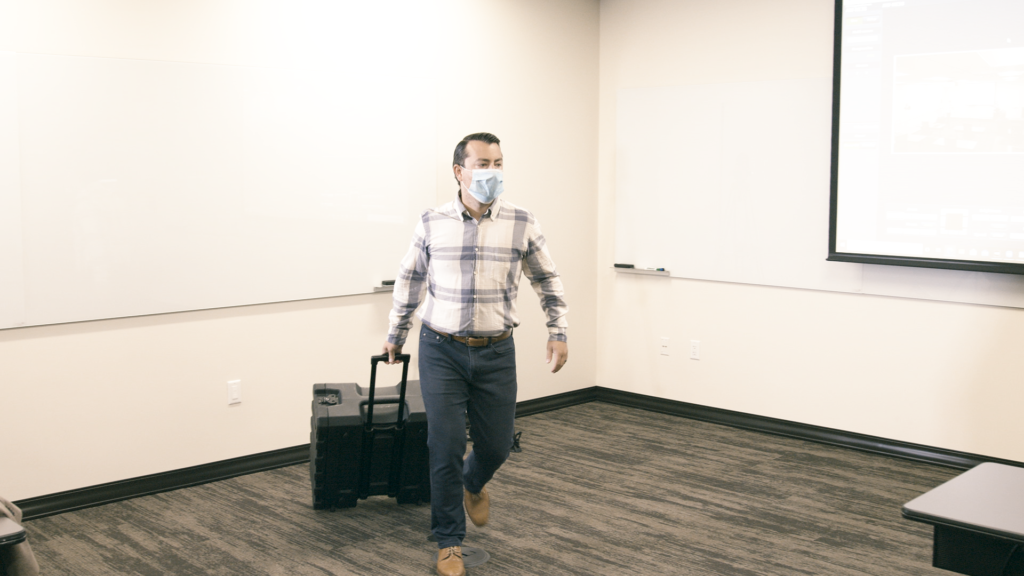 The reaction thus far from Pepperdine faculty and support staff? "We've been getting great feedback on it," says Sean Kalaras, team lead for audiovisual technologies at Pepperdine. "I think the biggest thing is how easy it is to use. We wanted to put something into place would be almost a turnkey solution for faculty members, and I think we really did achieve that. They just walk into the classroom, turn on the system and sign on to their Zoom call. The technology behind the scenes just works the way it's supposed to, and they don't have any issues."
To learn more about EduFLEX, visit ClearTechAV.com/eduFLEX.