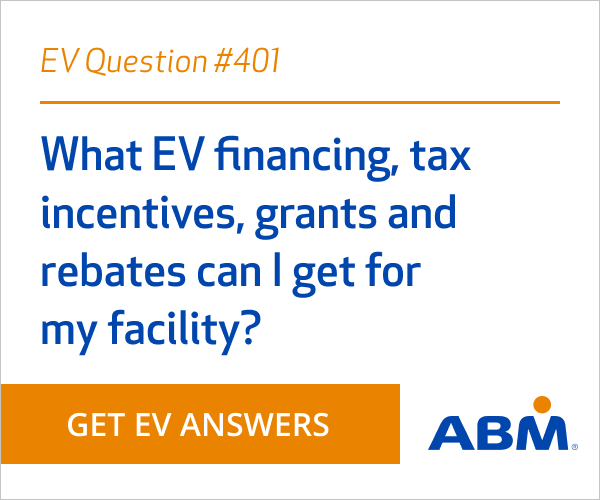 Right now, 63% of the country is covered by a rebate or incentive for installing an EV charger. And while most people are familiar with the federal tax credits available for installing EV chargers, many are unaware of the numerous state and local cost-saving programs also readily available to them.
Truth is, EV charging infrastructure is supported by subsidies and rebates at the federal, state and local levels. Local governments, as well as utilities providers, also offer an array of tax credits, rebates and grants to help offset the installation and operating costs of an EV charging network.
Having done this for over a decade, ABM knows how to help you identify as many of these as possible. Let ABM's EV experts help you minimize the costs of an EV implementation at your facility.