OSCRE International has announced a new Environmental Data Standards Project that will convene in New York City on September 21, 2022 from 10:00 a.m. to 4:00 p.m. This is the first collaborative project for the Council of 100  focused on environmental data. Participants include facilities managers, property managers, corporate owners, occupiers, investors and the external business partners who work with them. This project addresses the growing pressure to collect, analyze and report real estate's impact on the environment for corporate reports and external platforms.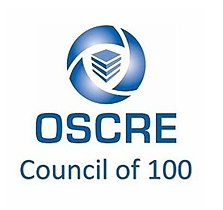 It's about the data
The quality of data and the need for speed make this project a top priority: To develop an effective standards-based approach that manages environmental data across the supply chain. The project will focus on common ground, with a platform-agnostic approach that explores how to accelerate progress towards effective environmental data management. Facilities managers are a critical link in the chain of data collection as corporate real estate leaders face increasing pressure to drive efficiency and performance, connecting data across a wide variety of internal functions and external platforms that often don't communicate with each other.
FM leaders who are willing to share their perspectives and participate in cultivating solutions across the supply chain are encouraged to contact OSCRE for details on how you can attend.