As colleges and universities around the world prepare to welcome students back to campus late this summer, facilities professionals must find new ways to safely reopen academic buildings, dormitories and sports facilities (where possible), accounting for heightened health and safety measures due to the global pandemic.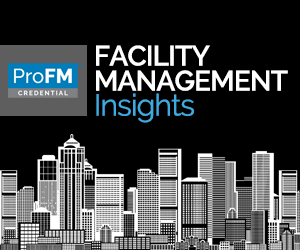 James Myers, P.E., ProFM, and former director of the Penn State Facilities Engineering Institute, believes the focus for campus facility managers will be all things related to protection, wellness, and combating coronavirus. The priority will be to tackle initiatives that immediately impact the health and safety of people on campuses, Myers said. These projects could include installing new barriers in classrooms, rearranging furniture to allow for better social distancing, determining optimal traffic flow patterns and associated signage, and installing foot pulls to open doors. Myers adds these projects also could take more abstract forms with changes like spreading out course schedules to allow for smaller class sizes, classes on Saturdays, and more physical space between students and faculty.
Similarly, FMs may need to adjust how they typically handle occupant services. Myers believes the main issue FMs will have to account for is sanitation and disinfection. Since many FM departments encompass janitorial and cleaning responsibilities, Myers said each university will have to decide what new policies work best for their unique campus, such as staff cleaning after each class vacates, or providing masks and cleaning supplies to students and faculty to disinfect surfaces after each session. Additionally, FMs may be tasked with ensuring the IT and digital infrastructure remains prepared to accommodate distance learning.
Further, Myers stresses that FM departments will need to find ways to adequately manage and protect their staff as they continue ensuring the health and safety of others. Personal safety during the pandemic is critical, so FMs will likely need to rely on strategies that include personal protective equipment, social distancing, additional training, and more.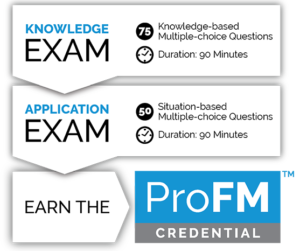 "While FMs will face many new changes in August, the significant areas of importance will be in environmental health and safety, occupant services, project management, financial management and strategic business continuity," Myers says. "It is appropriate that each of these topics is contained in the ProFM Body of Knowledge. Indeed, the ProFM Credential Program can be a primary resource for campus FMs looking to best prepare themselves for fall."

To learn more, click on the ProFM Credential Program.
Interested in earning your ProFM credential? Visit www.ProFMi.org.