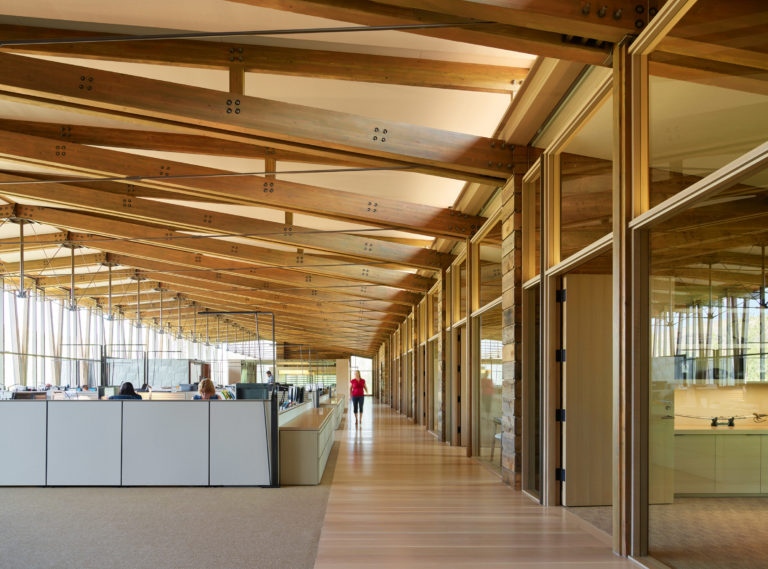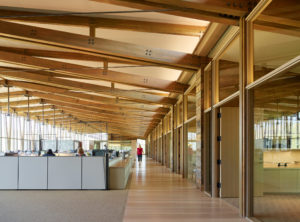 Designed by Seattle-based Graham Baba Architects, the new Washington Fruit & Produce Co.  headquarters in Yakima, WA, is surrounded by one of the world's most high-tech fruit packing warehouses. Tucked between two large berms, the luscious courtyard and view of hills beyond, provides a perfect backdrop for the wide-open workspaces and large glazed-window private offices.
Inspired by a mid-20th century barn, the concept of a repetitive utilitarian shell is complimented by the simple interiors, featuring ample natural light and a warm palette. A raised floor system for the utilities and wiring plays a key role in the building's concept and aesthetics. The agricultural roots in the company and location give meaning to the design concept.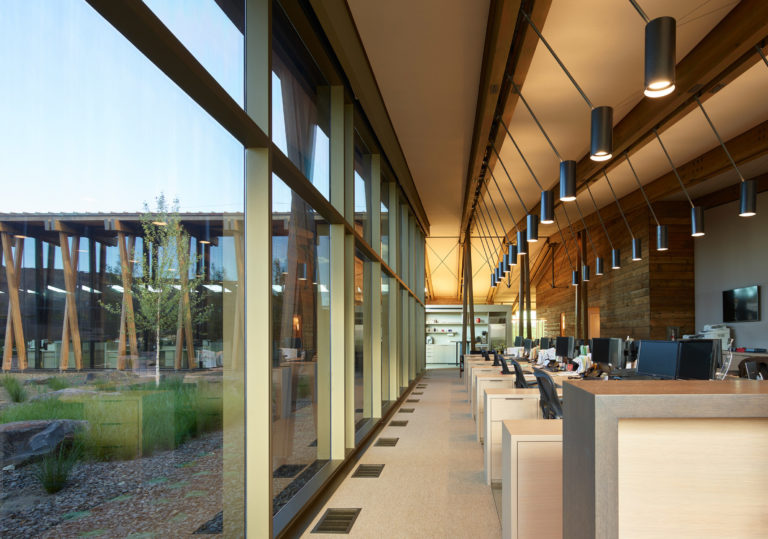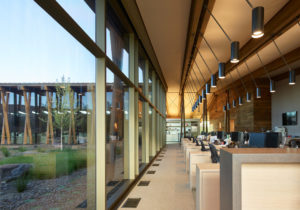 Tucked behind land forms and site walls, this courtyard-focused office complex provides a refuge from the noise and activity of the industrial processing yards nearby, according to Graham Baba Architects.