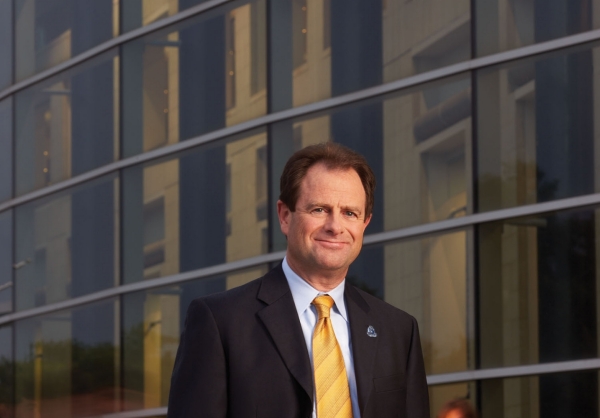 As part of a statewide effort to stimulate the production of computer science and computer engineering graduates, Old Dominion University has been selected to participate in Virginia's Tech Talent Investment Program.
"The Commonwealth's tech sector will continue booming only if we can train the workforce those jobs require," said Governor Ralph Northam. "We are educating a workforce that will fill jobs at hundreds of tech companies around the state, including at Amazon, helping boost our economy and quality of life in every corner of Virginia."
Old Dominion University will receive $29.2 million over the next two decades to help grow the number of computer scientists and computer engineers in the Commonwealth. Continued funding is contingent on meeting graduation targets in these key fields.
"We are excited to participate in the Tech Talent Program, which will offer access, diversity, cost-effectiveness and affordability to Virginians," said President John R. Broderick, who led the university's effort to be a part of the program. "More importantly, as a leader in distance learning and social mobility, we will be able to leverage those strengths to make sure that residents from the Eastern Shore to Appalachia, and everywhere in between, have the opportunity to earn degrees in these high demand areas."

As part of the agreement to participate in the program, the University has committed to producing an additional 765 bachelor's degree recipients in computer science and computer engineering by 2039. The vast majority of this growth is expected to come from online programming.

One of the university's first distance learning programs, enrollment in online computer science courses is expected to grow as students continue to seek innovative course delivery methods.
To provide additional opportunities for degrees in high demand, ODU will begin to offer its Bachelor of Science degree in computer engineering online. It will be the first computer engineering program available in an online format in Virginia and one of only a few available in the nation.
Other strategies will include growing on-campus enrollments in computer science and computer engineering through enhanced outreach, recruitment and partnerships with businesses. Meanwhile, 3+2 degree programs in computer science and computer engineering will be increased with universities that don't have BS programs in these areas. Working with regional employers will enable cohort-based programs to up-train existing employees and serve as a pipeline for new employees. Finally, outreach and support programs will be expanded to help those leaving the military stay in Virginia and earn degrees in computer science and computer engineering.