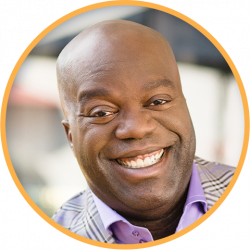 IFMA's premier annual facilities management (FM) workplace conference and expo World Workplace will resume its full-fledged program for 2021, offering nearly 50 educational sessions, keynote speakers, a Welcome Reception, an expo hall, education arenas and IFMA's Awards of Excellence. This year's conference starts off with a Deeper Dive Session as well as IFMA Foundation's Pirate Regatta, an evening of fun and games and pirate competitions.
Now more than ever, coming together to exchange experiences and viewpoints on managing through crisis, anticipating and mitigating risks, developing plans for resilience and forecasting the future of the built world is of the greatest importance to the FM industry. IFMA's World Workplace is an all-encompassing learning and networking event on facilities and how to manage them, offering FM education, knowledge exchange, career development and professional network building among all professionals who support the built environment.
IFMA lists these five ways benefits of attendance for you and your team, facility and entire organization as you boldly embrace new mindsets on the new world of work:
Manage and master change through better FM processes.
Prepare for the unexpected and emergency situations with greater confidence.
Get answers to big questions for your facility.
Create healthy, sustainable space that supports human and environmental wellness.
Smoothly integrate ever-changing technology for better facility control.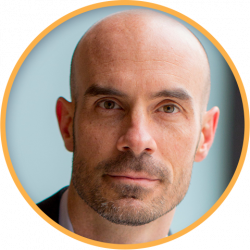 Deeper Dive Session: "The Disaster Experience — When Your Facility Gets Hacked." Are you prepared to handle a disaster at your facility? This customized, interactive mock-disaster tabletop exercise was designed to put you in the throes of a real-life disaster situation as it unfolds. You will make the critical decisions any FM will have to make — and deal with the consequences of those decisions! After you've finished, you'll understand the importance of advance disaster planning, effective communication protocols, and understanding the inherent risks in your facilities.
This year's education sessions offer critical information and insight, including:
Four Views on PropTech and How it Impacts CRE and FM
Work on the Move 3: Building Better Workplaces after the Pandemic (based on IFMA Foundation's book: the new hybrid workplace, design for post-pandemic workplace, sustainability and planetary health, and our growing dependence on technology, all integrated with safety, health, well-being, diversity and inclusion)
Women in FM: A Panel Discussion
Office Furniture Built for Today's Circular Economy
You've Got a Seat at the Table — Now What? How to Think More Strategically and Holistically About Your Facility
Business Continuity Planning from the FM's Perspective: How to Keep Facilities Running (including a case study of Yamaha Motor Corporation)
Expanded Commissioning Framework to Support a Healthy and Enduring Interior Environment
Procurement Test Results Prove FMs Can Slash the Cost of Services
Wake Up Call: Minimizing the Impact of Retirement on Your Facility Team
Building a Better Business Case for Your Facilities Master Plan
Facility Management, Business Continuity and COVID-19: What Have We Learned?
Where Am I? Where Are My Assets? Leveraging Indoor Positioning with Existing Floor Plans for Wayfinding and Asset Location
How IoT and Data Can Help Facility & Property Managers Manage Differently (make faster decisions, design new business models and anticipate customer needs)
FM Salary, Compensation, and Facility Operations Benchmarks: Results from RBI's Latest Research Projects
Epic Intergalactic Headquarters Case Study: Achieving a Net-Zero Campus and Beyond (Epic's high-performance, autonomous corporate campus in Verona, WI)
Your Goldilocks Moment: Getting Amenities Just Right!
How Amazon Scaled the Gargantuan Task of Implementing Asset Management Across 100+ Buildings
Tips for Designing Agile Commercial Interior Spaces in a World of Fixed Assets
An IWMS that Delivers a Fully Connected Workplace
FMs as Disruptors: How We can Positively Influence Our Organizations
Six Steps to Effective Capital Planning
Stop the Spread: Improve IAQ & Protect Building Occupants from Airborne Microbes Using UV Air Disinfection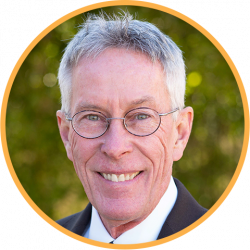 The keynote speakers are:
Simon T. Bailey, breakthrough strategist, motivational change agent, author, and former sales director for Disney Institute, will open the conference with "Leading with Spark: Create a Culture where Everyone Matters."
Dr. Joseph G. Allen, associate professor, Harvard T.H. Chan School of Public Health and co-author of Healthy Buildings: How Indoor Spaces Drive Performance and Productivity, will address the issues raised in his book.
Robert Glennon, internationally renowned water resource expert and best-selling author of Unquenchable, will close the conference with "Imagining the Water Future."
IFMA credential courses: IFMA will offer a one-day Certified Facility Manager (CFM) Optional Exam Prep Course to prepare attendees to earn the respected CFM. A one-day Exam Prep Workshop offers insight into exam-taking strategies.