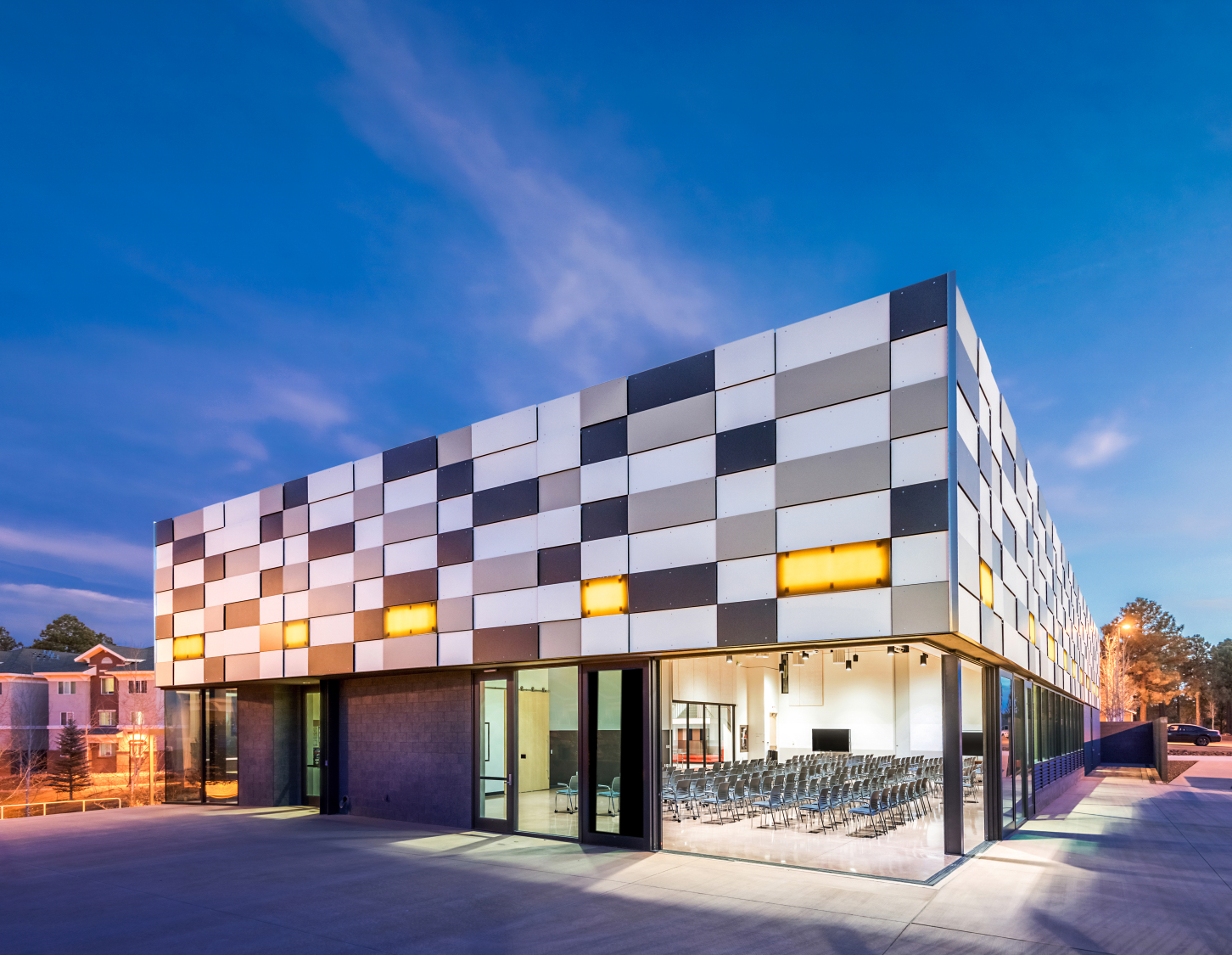 RSP Architects' design of Northern Arizona University's (NAU) International Pavilion earned the President's Award (Best of Show) and a Crescordia Award for institutional structures in Arizona Forward's 36th Annual Environmental Excellence Awards. A juried panel praised the facility as a "building of the future" and among the greenest buildings of its kind in the world.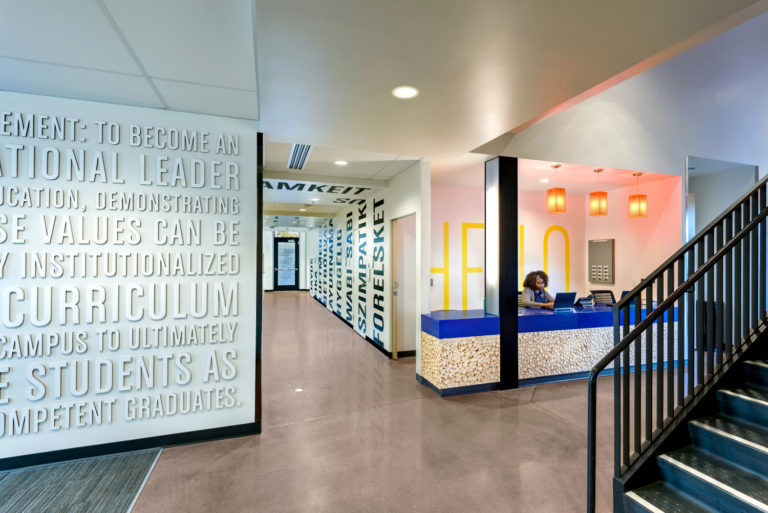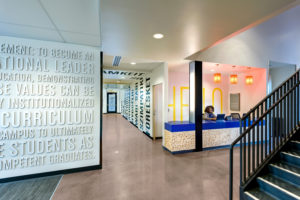 The jurists selected the NAU International Pavilion as best of show because the iconic project is on target to be the university's and Flagstaff's first net-zero facility, producing as much energy as it consumes on-site. By achieving Platinum LEED-NC status (U.S. Green Building Council's highest honor for its LEED program) combined with being net-zero, the building naturally responds to the imperatives of climate change. The 10,000-square-foot facility serves as a dynamic event space for NAU and the Flagstaff community, incorporating three core values into its design: sustainability, diversity and engagement. It also brings NAU one step closer to reaching its sustainability goals. By using natural airflow, radiant heating and an enhanced approach to daylighting, combined with a rooftop solar array, the building is tracking net-zero energy use.
The lead judge of the awards competition, Patricia Reiter, senior sustainability scientist at the Julie Ann Wrigley Global Institute of Sustainability and executive director of the Walton Sustainability Solutions Initiatives, said, "This project represents buildings of the future. It manifests the connection between responsible engagement with the environment and global citizenship while creating a destination for domestic and international students that encourages engagement across cultural barriers."
RSP Architects' Principal Joe Tyndall said, "Designing a facility that encourages cross-cultural connections embodies our higher education practice of creating engaging spaces for students.  We are energized that such a facility exists in our State and can be used as a model to support a future of more net-zero sustainable projects."
Arizona Forward celebrated the 36th anniversary of its historic program at the Arizona Grand Resort, attended by a prominent audience of influencers, including state, county and municipal dignitaries, as well as hundreds of corporate leaders. For the second consecutive year, all categories were open to submittals from anywhere throughout the Grand Canyon State; from 1980-2014 the awards were open to projects in Maricopa County.
Known as the "Academy Awards" of the environmental community, the event is Arizona's oldest and most prominent competition of its kind. It spotlights distinguished projects throughout the state of Arizona that demonstrate a high level of environmental commitment and contribute to the state's overall sustainability.