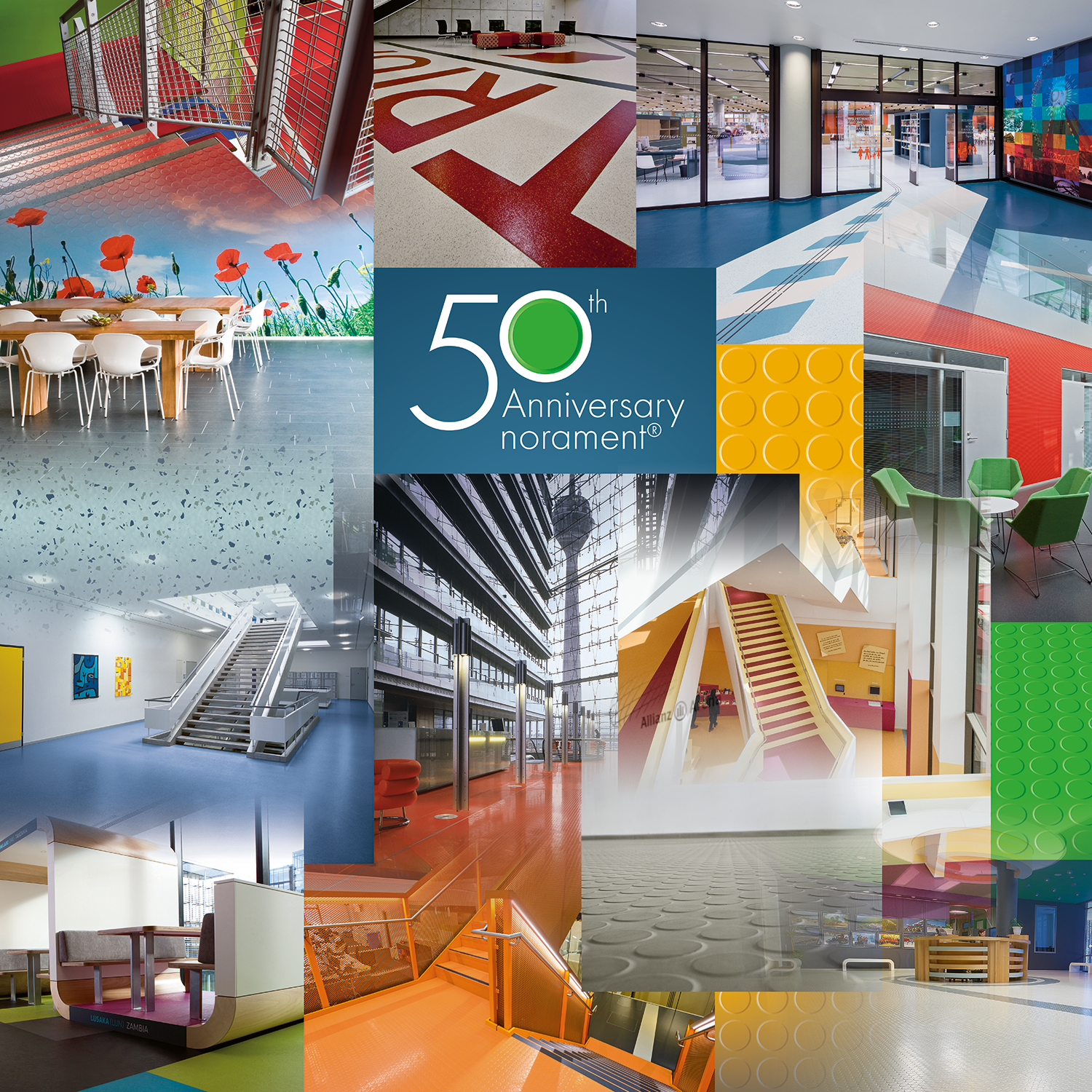 nora systems, Inc. is celebrating in December the 50th anniversary of its popular norament® round pastille floor covering. Launched in 1967, the premium rubber flooring introduced the norament line and today covers more than 322 million square feet of floor space in airports, hospitals, schools and universities, office buildings, shops, museums, research facilities, industrial buildings and sports venues across the globe.
"We attribute the enormous success of norament round pastille to its performance versatility and flexible design possibilities," said Tim Cole, vice president of marketing at nora systems, Inc., North America. "Fifty years after the ground-breaking flooring was introduced, it continues to be a popular choice wherever durability and wear resistance are imperative and timeless design is required."
Available in 20 standard colors, norament round includes a new color that celebrates the floor's birthday. The special edition champagne hued tiles feature shimmering particles made of real granite, making the new color ideally suited for showcase areas. nora also offers the iconic flooring in custom colors.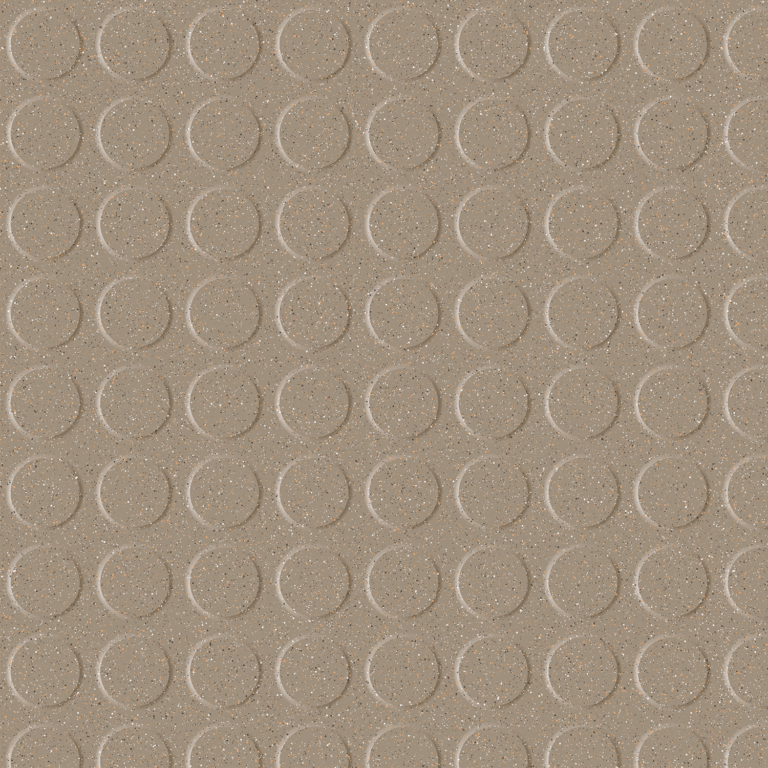 Over the last 50 years, norament round has established its reputation as a high-performance floor covering in a variety of prestigious properties around the world. Those venues include the Statue of Liberty, Germany's Frankfurt Airport, a research station in Antarctica, the Urban Planning Exhibition Center in Shanghai, China, the Macquarie Bank in Sydney, Australia, South Africa's Rand Stadium in Johannesburg and the Willis Towers Watson Building in Ipswich, Great Britain, a building that has become a classic in the architectural world. Completed in 1975, the Willis Buidling incorporated a variety of what were then considered ground-breaking construction methods, techniques and materials. This included norament round, selected by architect Lord Norman Foster.
On the floor covering's 50th anniversary, the famous British architect recalled, "Flexibilty was the key word when constructing the Willis Faber building. We were looking for a floor material that could be used everywhere—from the entrance hall to the engineering room. The flooring also had to be extremely robust and long-lasting. norament round met both these requirements."
"norament round continues to inspire architects like Foster, along with designers and end-users, earning its place in history as an icon of timeless design," said Cole. "Since its introduction, nora has expanded the norament line, taking advantage of new technologies to offer our customers improved efficiencies and functionalities, along with new surface variations, such as those found on norament arago, the newest addition to the norament product range. We're excited to celebrate the 50-year journey from norament round to arago and eager to see what the next 50 years bring."
To learn more about norament, visit the nora website.