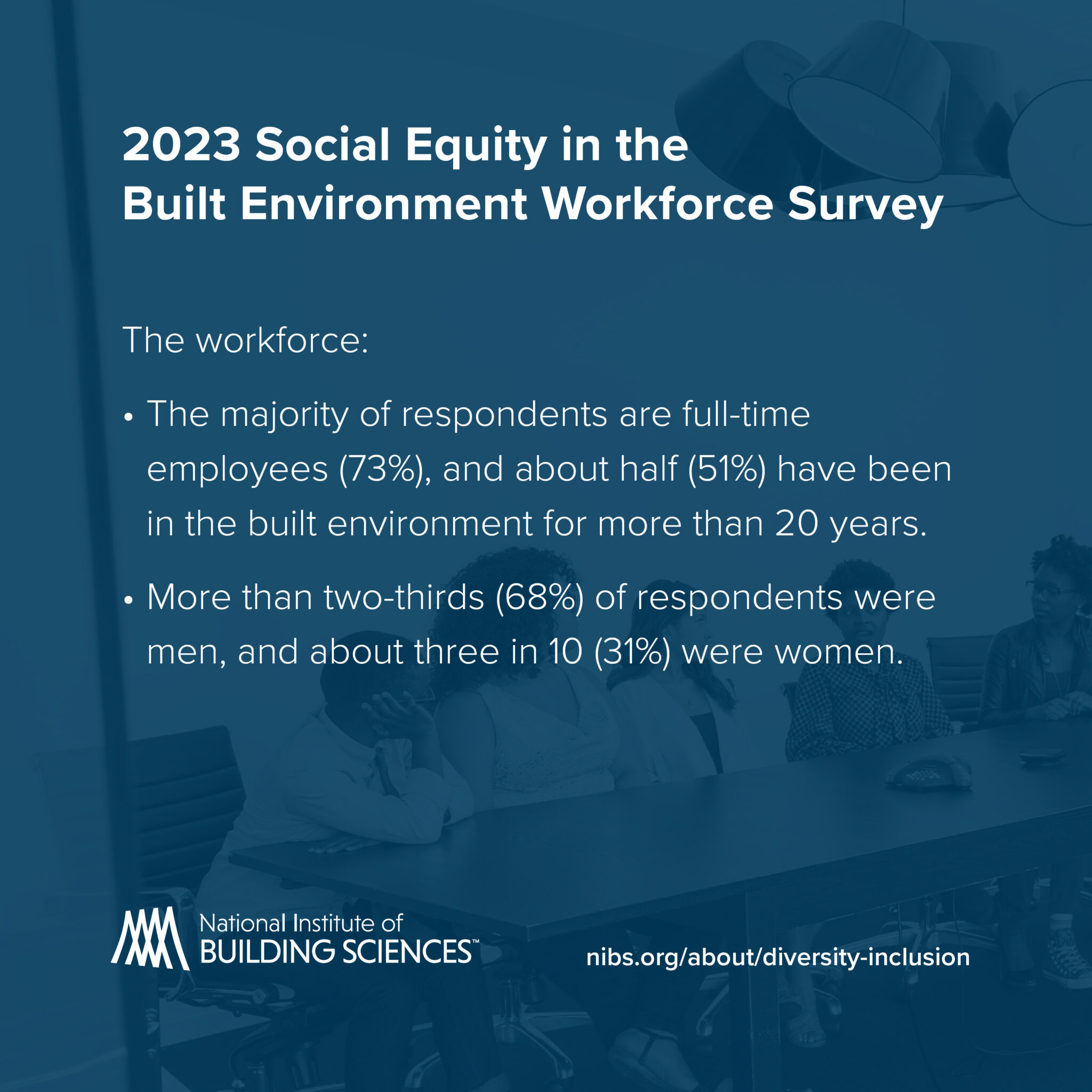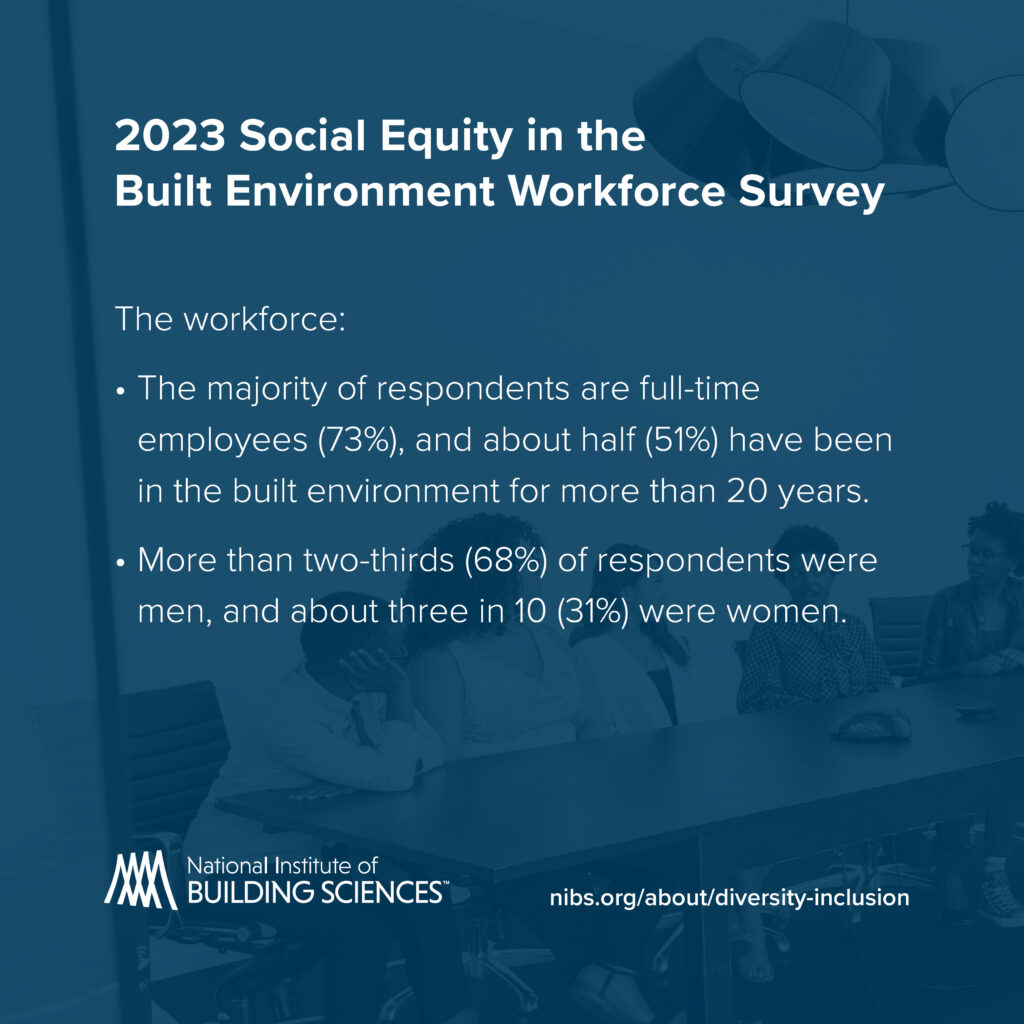 The National Institute of Building Sciences has released its 2023 Built Environment Workforce Survey.
The new report, which was completed in partnership with Avenue M Group, takes the pulse on where things stand with regard to diversity, equity and inclusion. It covers more ground, including a breakdown of the definition of diversity. More than seven in 10 respondents included race (75%), ethnicity (74%), gender (73%), and age (71%) in their definition of diversity within the context of the built environment.
Nearly two-thirds (63%) of respondents said it's important to increase diversity of the built environment. And overall, younger respondents — aged 39 or younger (68%) and aged 40 to 49 (66%) — as well as women (79%) were more likely to indicate the importance with regard to increasing diversity.
"Nearly 30 partner organizations participated in this massive effort to look at diversity, inclusion and social equity in our industry," said AC Powell, JD, CPS, president and CEO of NIBS. "This report offers insight on leveling this playing field to open up opportunities for all."
Highlights in the 2023 Built Environment Workforce Survey include:
More than two-thirds (68%) of respondents were men, and about three in 10 (31%) were women.
More than four in five (82%) identified as White and/or a person of European descent. Seven percent of respondents identified as Hispanic and/or Latina/Latino/Latinx; 4% identified as Black, African American, and/or a person of African descent; 4% identified as East Asian; and 3% identified as Native American, Alaska Native, First Nations, Métis, and/or Inuit.
Sixty-seven percent of respondents work in private industry or business.
The majority said they are employed full-time (73%), and about half (51%) have been in the built environment for more than 20 years.
With regard to discrimination, almost one-third (32%) indicated they have experienced discrimination or prejudice based on age.
Around two-thirds (67%) of women indicated they have experienced discrimination or prejudice in the built environment based on gender.
Participants in the Social Equity Survey
An initiative of the NIBS Consultative Council, the first Built Environment Social Equity Survey was released in May 2021. That study included 16 participating organizations, who sought to obtain consistent data across many industry sectors.
This year, participating organizations included The American Association of Blacks in Energy; The American Institute of Architects; American Institute of Steel Construction; American Society of Civil Engineers; American Society of Landscape Architects; ASHRAE; Association of Equipment Management Professionals; ASTM International; BOMA International; Building Talent Foundation; Construction Management Association of America; Construction Specifications Institute; Design-Build Institute of America; Green Building Initiative, Inc.; International Code Council; International Institute of Building Enclosure Consultants; Midwest Energy Efficiency Alliance; National Apartment Association; The National Association of Hispanic Real Estate Professionals; National Building Museum; New Buildings Institute; Northwest Energy Efficiency Council; Phius (Passive House Institute US); Ready Mixed Concrete Research & Education Foundation; Royal Institution of Chartered Surveyors; and the U.S. Green Building Council.
Visit NIBS to view or download the 2023 Social Equity in Built Environment Workforce Survey or to learn more about NIBS' commitment to DEI.