Atlanta-based Sandler Seating was excited to launch its new showroom at NeoCon this year on the 10th floor, doubling the size of its previous space. "Attendance was exceptional this year; we had a fantastic response to the showroom and a great reaction to many of our new introductions," said Roy Sandler, Sandler's CEO.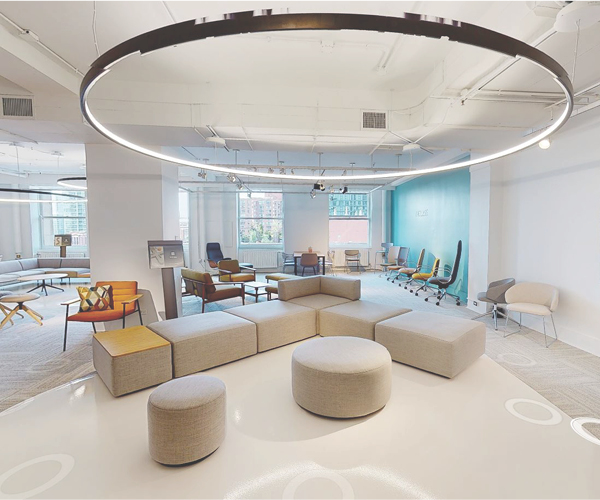 Among the introductions this year was model Cala. Manufactured in Italy and designed by renowned designer Martin Ballendat, Cala is a collection of chairs and benches with a unique seat and back that is 3D printed in recycled polypropylene mesh. The seat is specially designed to drain rainwater efficiently for outdoor use.
Other new additions on display were Mellow from Sandler's Tonon collection. Mellow is a super comfortable and generously proportioned lounge chair and sofa series plus a matching side chair, ideal for both corporate and hospitality settings.