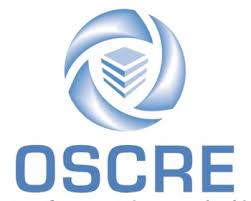 OSCRE launched in June a new Lease Data Exchange jointly developed by leasing and asset management platform, VTS, and a major ERP system developer, using the OSCRE Reference Data Model as the foundation. The Exchange uses Application Programming Interfaces (APIs) to connect the VTS and ERP system platforms on behalf of real estate owners and managers. The APIs send executed lease and deal information from the ERP system to VTS. This approach gives users unprecedented visibility into the performance of their assets and teams and enables them to proactively manage the deal process. Today, there are over 25 clients, including Brookfield Properties, on the API platform with more projects in process.
"Automating the deal workflow has been a top priority for Brookfield Properties. As we continue our journey, automation of business processes has become a vital part of the transformation. VTS has been a great partner in the quest to build this integration with OSCRE Standards as a critical component of the framework. We look forward to continuing to work with them as we launch the initial integration and continue to enhance the functionality to handle more complex deals without the need for custom development," said Soheil Pourhashemi, vice president of Business Technology with Brookfield Properties.
"Developing this API platform using OSCRE Standards enables both VTS and ERP systems developers to take the work we've done to connect our systems on behalf of our customers and begin to extend it to the open network of other vendors and partners we have. The vision is that this now replaces the need to continually build point-to-point solutions. This is a huge step in the direction of standardizing the way the industry sends and receives data," said Rick Ferrino, chief data officer, VTS.
"OSCRE International is committed to working with real estate owners, managers and their business partners to solve data integration and data aggregation challenges. This collaboration and others in development using a framework that includes OSCRE's Reference Data Model provides clients with an open architecture that supports their individual digital ecosystems, and is a milestone for the real estate industry. It confirms the value of a standardized approach to data across multiple systems and platforms, and the value of OSCRE's Reference Data Model to achieve it," said Naseem Wenzel, OSCRE's chairman of the board and partner at CohnReznick.