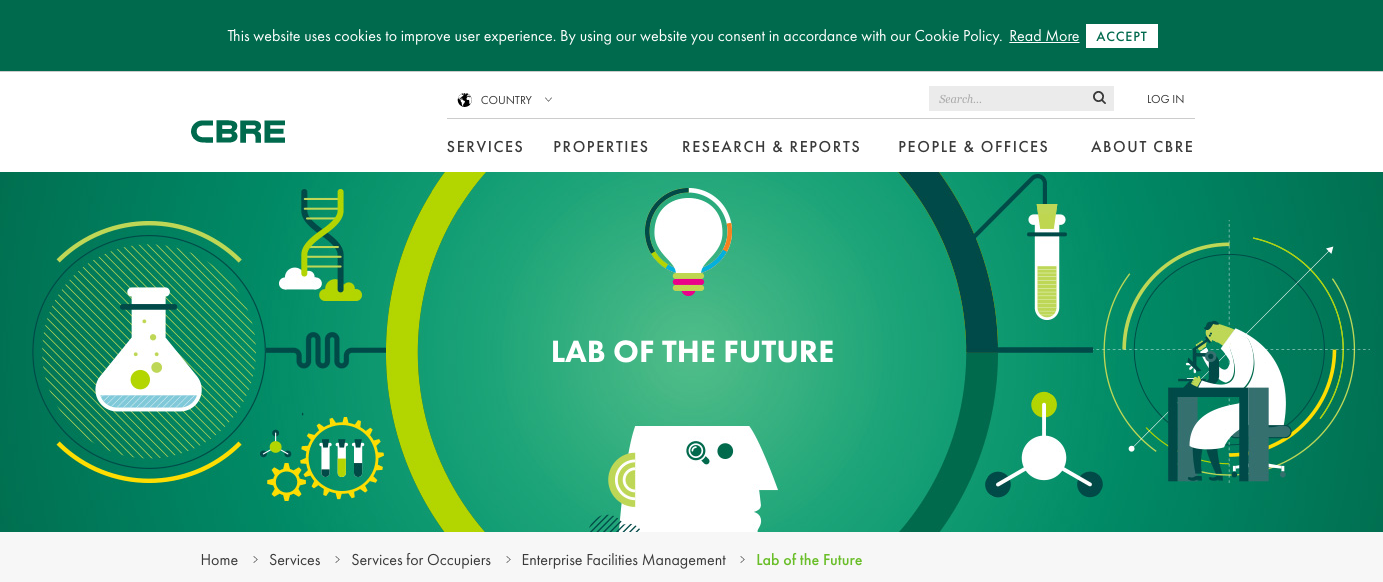 CBRE Global Workplace Solutions recently released a whitepaper entitled, Lab of the Future.
The paper identifies changes taking place in the life sciences industry and explores ways that laboratories of the future will be structured, equipped, staffed, operated and maintained for optimal performance. Our SME point of view was further informed by the results of a benchmarking study of lab professionals and leading pharmaceutical organizations across the globe. (Click here to access the white paper Lab of the Future.) 
How will the lab of the future differ from the lab of today? Key takeaways and forecasts:
More lab space will be designed for flexible use to allow for rapid configuration changes based on more varied scientific needs
In silico modelling research and collaborative tools, such as video and virtual conferencing, will increase in importance as R&D becomes even more global in nature
The need for increased efficiencies in the R&D process will promote greater convergence with advances in technology:  automation, artificial intelligence, miniaturization, robotics, etc.
R&D innovation districts will be created to cluster talent and to integrate traditionally disparate disciplines, thereby improving the process of moving a product from concept to delivery.