Facility managers, architects and interior designers looking for solutions for the new workplace, education campus or healthcare facility will finally get answers from the contract furnishing industry when they attend NeoCon next week, June 12-14, in Chicago. Up from 255 entries in 2022, the Best of NeoCon has garnered 315 entries from 109 exhibitors. Fifty jurors who are facilities managers, architects and interior designers will judge in 10 teams in the days before NeoCon opens at THE MART.
Designing across generations
With Gen Z projected to make up a third of the workforce by 2025 (Manpower Group, 2023 Workforce Trends Report), and older generations retiring later, designers, facility managers and other specifiers must cater to an expanding community with diverse needs and expectations. Human connection, well-being, and consistent comfort have emerged as priorities for both younger generations looking to establish smart habits and older generations seeking physical longevity as well as a vibrant and active career. As a result, there is a demand for spaces and products that offer opportunities to connect and collaborate while also allowing users to accommodate their personal wellness goals and feel more balanced.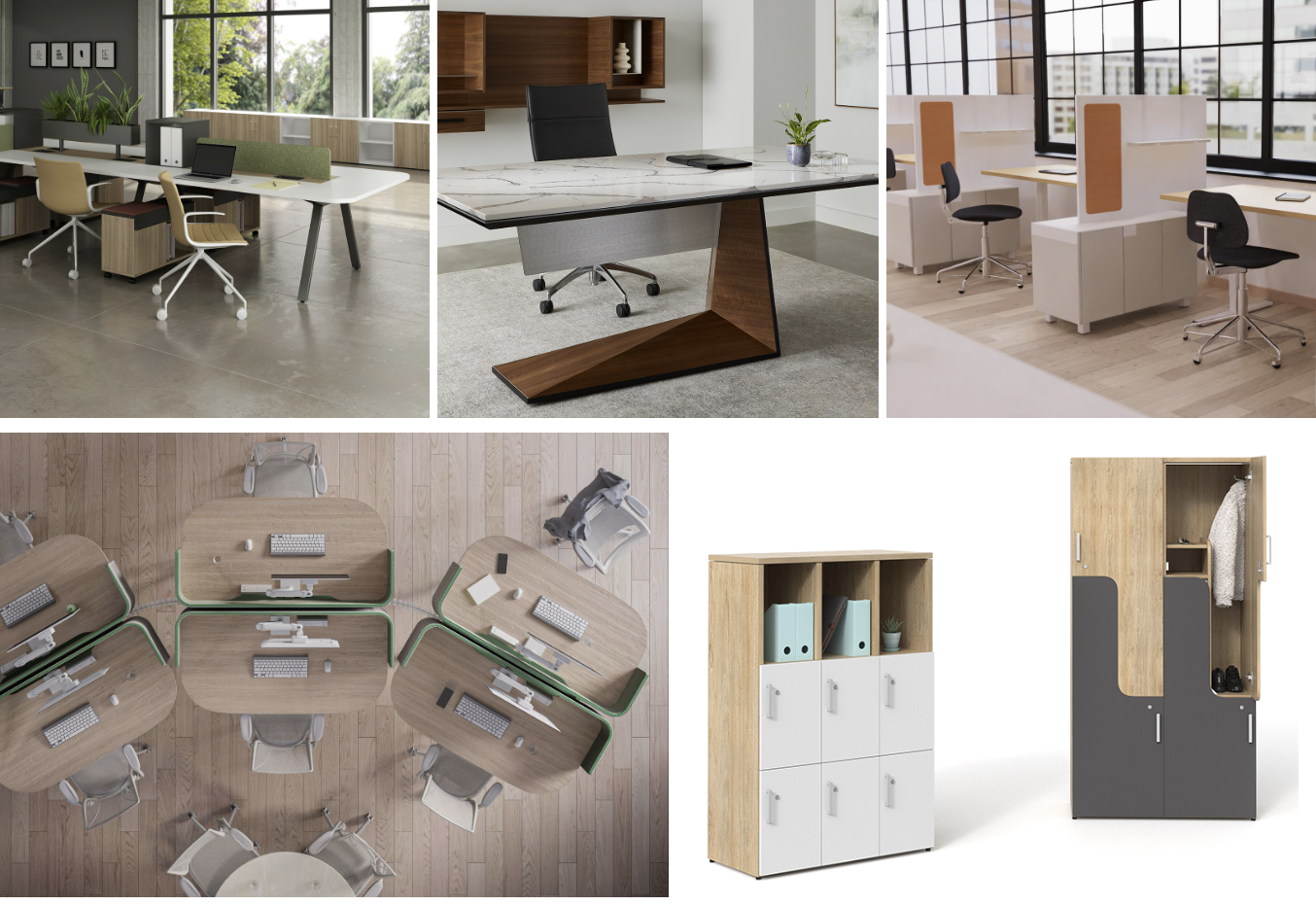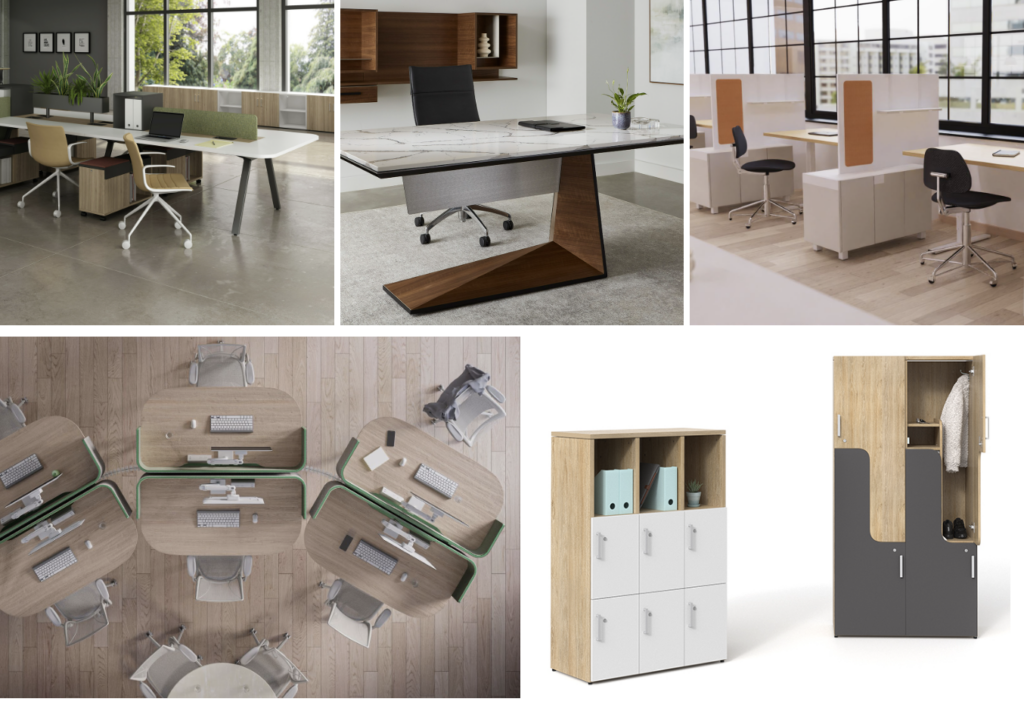 Laura Leung, WELL AP and Designer for IA Architects, predicts that intentionality and authenticity will be key factors in designing for the younger generations, especially in the office. "When the two concepts of intentionality and authenticity are applied to workplace design, the result is an environment that encourages meaningful collaboration, camaraderie, and the organization's key values, as well as the unique identities of its employees," says Leung, a Best of NeoCon juror, who also served last year. "The intentional workplace considers all aspects of the design — from layout to lighting to acoustics to ergonomics — ensuring an enjoyable, memorable, and healthy environment tuned to user needs and requirements. Intentionality and authenticity are catalysts for each other at the heart of an organization."
Gensler Chicago took these growing demands of wellness, community, and comfort into consideration when designing the transformation of THE MART, which will be unveiled to guests at NeoCon 2023 for the first time. The new spaces — including a centralized amenity experience featuring a state-of-the art health club, an intimate tenant-exclusive speakeasy lounge, a 21,000 SF conference center and more — were designed to welcome an expanding workforce that prioritizes flexibility and balance. Revitalizations were also added to THE MART's South Lobby and River Park, one of the few green spaces available to the public along the North side of the Chicago River.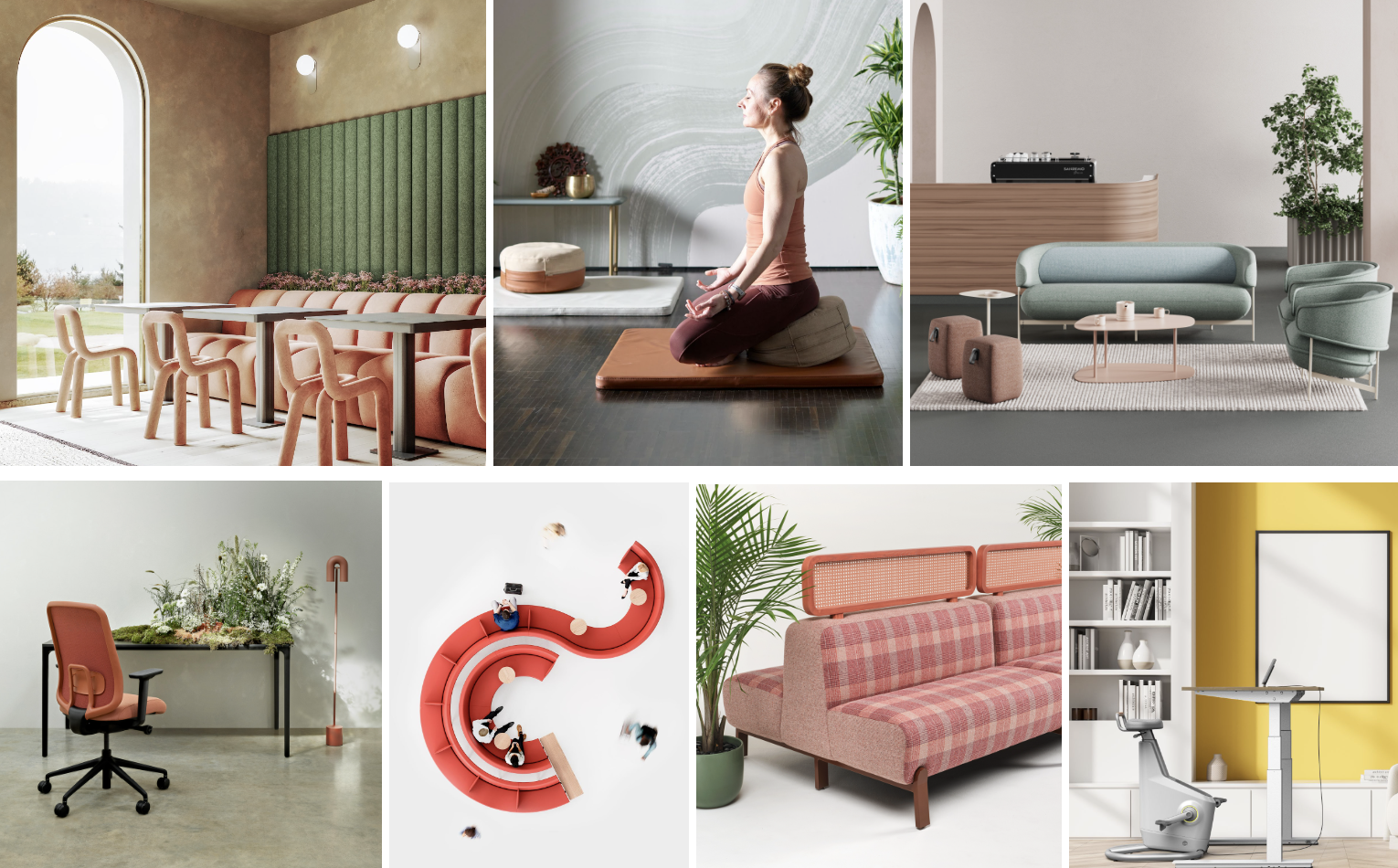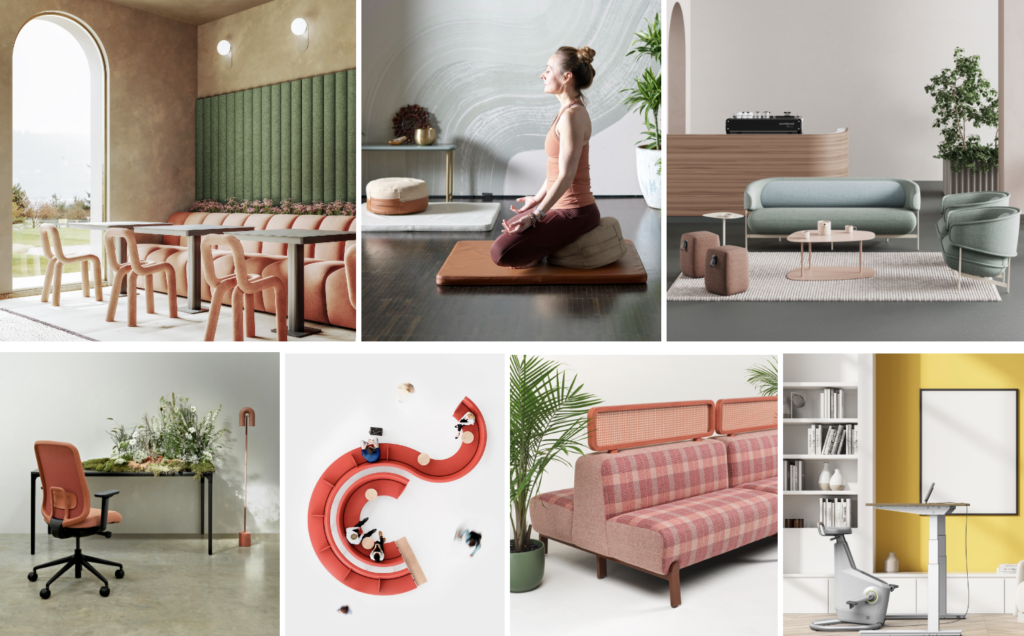 "The new experience at THE MART was designed to bring people together, creating spaces that are magnets for engagement and connection," said Todd Heiser, managing director at Gensler Chicago. "These lifestyle-driven elements are key in addressing the needs of the whole human. Enabling people to design the day that works for them – taking their lunch to the River Park, breaking a sweat at the fitness center, or bringing a client to the lounge for a drink – gives the sense of choice and flexibility workers now expect from their workplace experience."
Technology to provide solutions
As game-changing technologies emerge, companies across all verticals are leveraging these advancements to help improve their user experience, from customer satisfaction to employee engagement. The integration of emerging technologies within products has become increasingly crucial, addressing issues such as virtual fatigue, ergonomic optimization, hybrid workspaces, physical well-being, productivity and creativity stimulation, and the creation of inclusive environments.
Gensler's 2023 Design Forecast noted that recent and projected technological advances in product development can improve accessibility and equity. "Products conceived with meaningful consideration for dexterity, body fit, and ADA compliance can significantly enhance workplace inclusivity. Touchless workstations, advanced display panels, and other tech-enhanced products will help write the next chapter for equity in the workplace. Concepts that used to reside only in science fiction are now real tools unlocking equal access where it once was impossible."
NeoCon is open to trade, C-suite executives and other industry-related professionals, and registration is free for all attendees. Register here. Show details, including a full list of exhibitors and the lineup for programming and events, are available here.